Merdeka Weekend – It has been an action packed weekend for us at Zerotohundred as this year's Merdeka weekend marks two big events on the Malaysian automotive scene calendar – MMER and Formula Drift Malaysia. Nevertheless, the idea was to split ourselves and be stationed at either one of the events and I won the card to cover Formula Drift 2013. Rather than covering at the good ole' Sepang Circuit, FD is new to yours truly and it got me overexcited as it would be an absolutely different experience.
In a word, YES. Rather than the usual grandstand view in Sepang, Formula Drift carried a more 'up close and personal' experience between not only the cars, but the drivers. The people who made their way to Speed City over the weekend are the absolute enthusiasts and fans of these teams. In fact, majority of them are involved in the drifting cult themselves and are regulars at Speed City KL. Watching drivers like Robbie Nishida and Fredric Aasbo (just to name a few) interacting with their fans, talking about the cars and their experience of drifting was an absolute eye-opener and a practice that I would love to see more in Malaysia.
Race day began sunny – and as the 33 drivers head out for qualifiers signalling the start of Formula Drift Malaysia 2013; the weather showed no signs of backing off. To qualify, each of the 33 drivers ran the course in a single run to determine the top 16 qualifiers. Every driver pulled massive drifts, going full opposite lock to amaze the judges and fight to make the cut.
Here are the scoring points.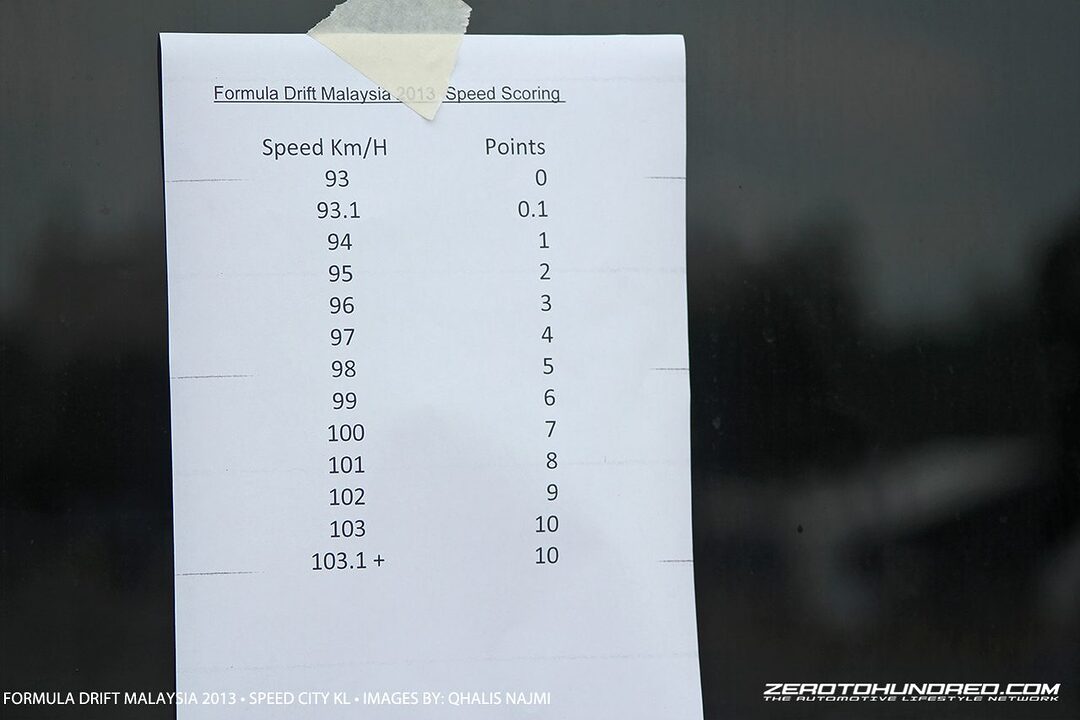 Speed is the essence – and the usual entry speed for these drivers was in access of the national speed limit of 110km/h. Immediately after the qualifying session – the drivers head into the hospitality suite and waited for the results. Stepping into the room, you could feel the heat of tension on each of the drivers, anticipating their results.
Although some drivers like Josh Boettcher was pretty calm…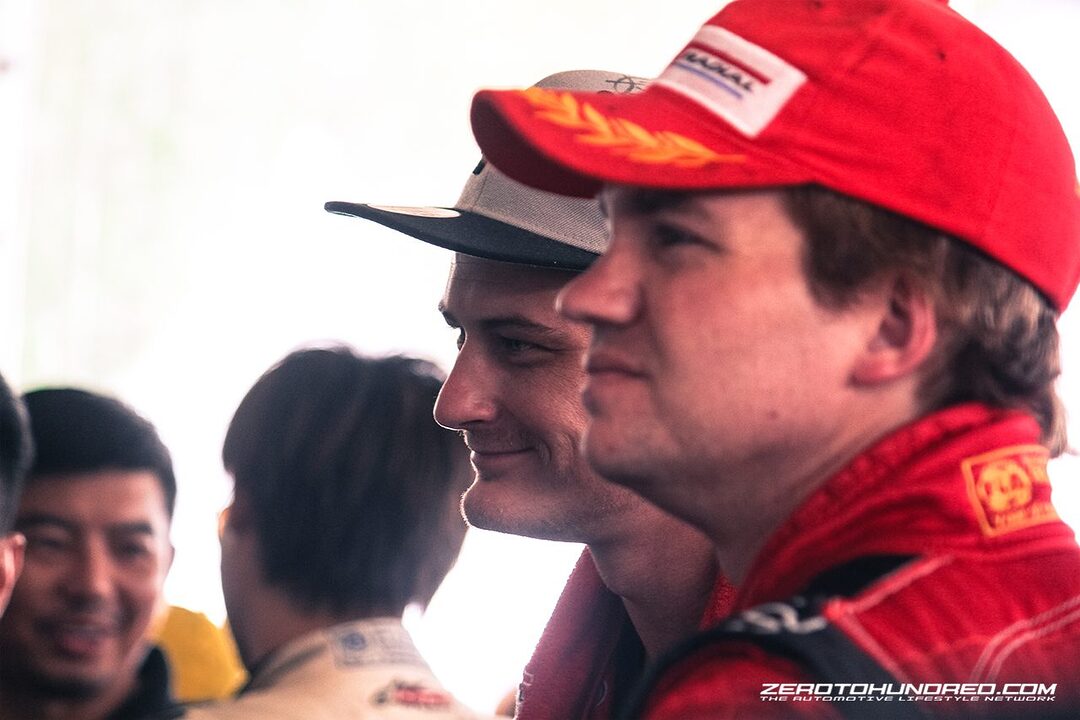 And as the results came out… All the drivers quickly rushed to the board..
Leading the list was Ninja Saito in his 1200bhp Lexus IS-C with 86.5 points and Thailand's Mai in his M150 Storm S13. In fact there were 4 Thai drifters making it through the Top 16. From our shores, not missing out on the action is our local drifting Prince, Tengku Djan who has been busy prepping up for FD (watch our sneak preview on his preparations here) and Ah Fai in his R32 making it through.
There are some tough competitors on the list – big names like Aasbo and 'The Gush' making the list which should lead to a very interesting Formula Drift round! Stay tuned for part 2 of Achilles Formula Drift Malaysia 2013 from us at Zerotohundred.
Here are the Top 16 qualifiers of the Achilles Formula Drift Malaysia 2013
1. Daigo Saito – Japan – 86.5 points
2. Mai – Thailand – 83 points
3. Masao Suenaga – Japan – 82.8 points
4. Tengku Djan Ley – Malaysia – 82.1 points
5. Fredric Aasbo – Norway – 81.2 points
6. Ken Gushi – USA – 79 points
7. Robert Whyte – Australia – 74.7 points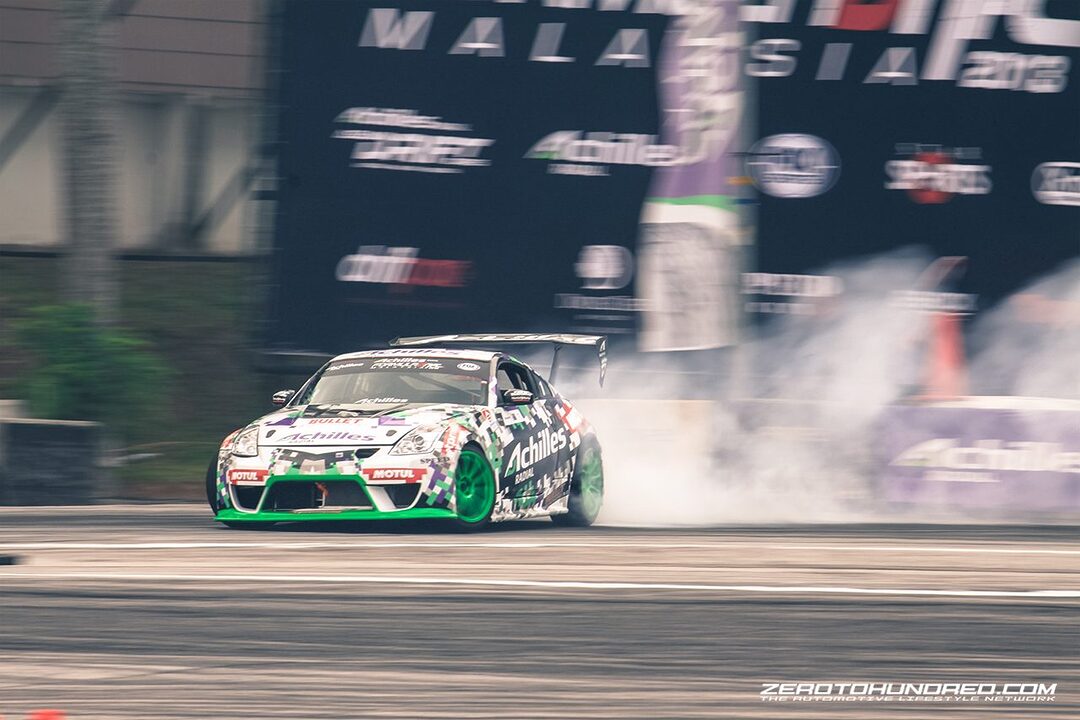 8. Daynom Templeman – New Zealand – 73 points
9. Keak – Thailand – 78.1 points
10. Josh Boettcher – Australia – 77 points
11. Saranon Pornpatanarak – Thailand – 76.5 points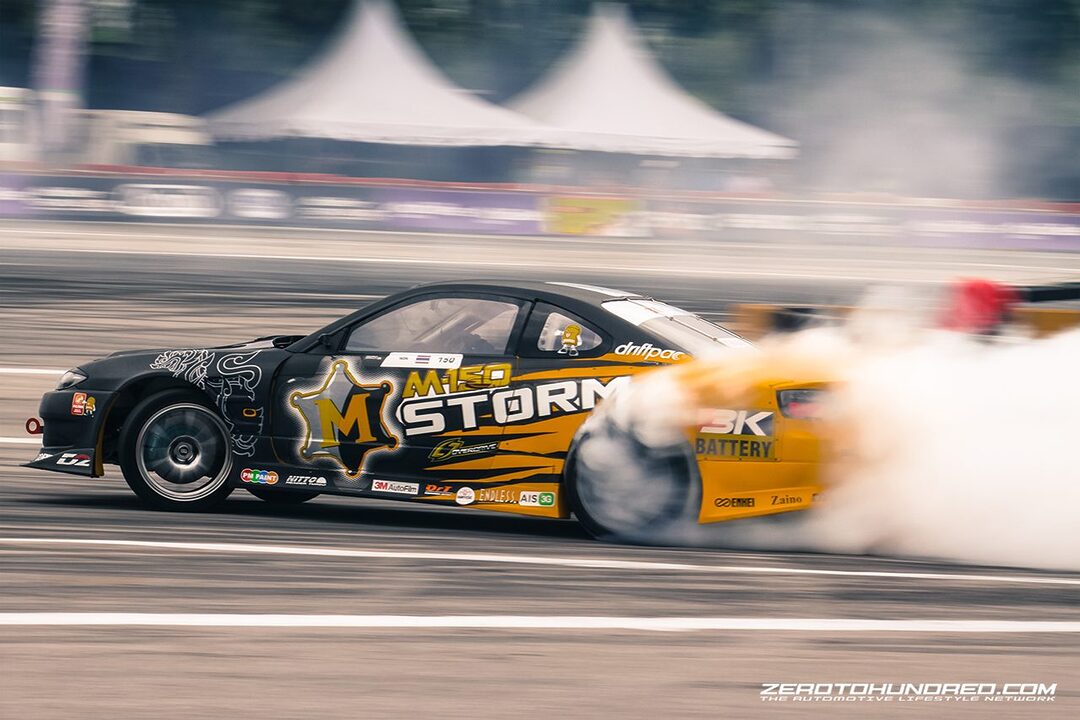 12. Rio Saputro Budiharjo – Indonesia – 73.2 points
13. Ser Ming Hui – Malaysia – 73 points
14. Kumpee Thamtarana – Thailand – 73 points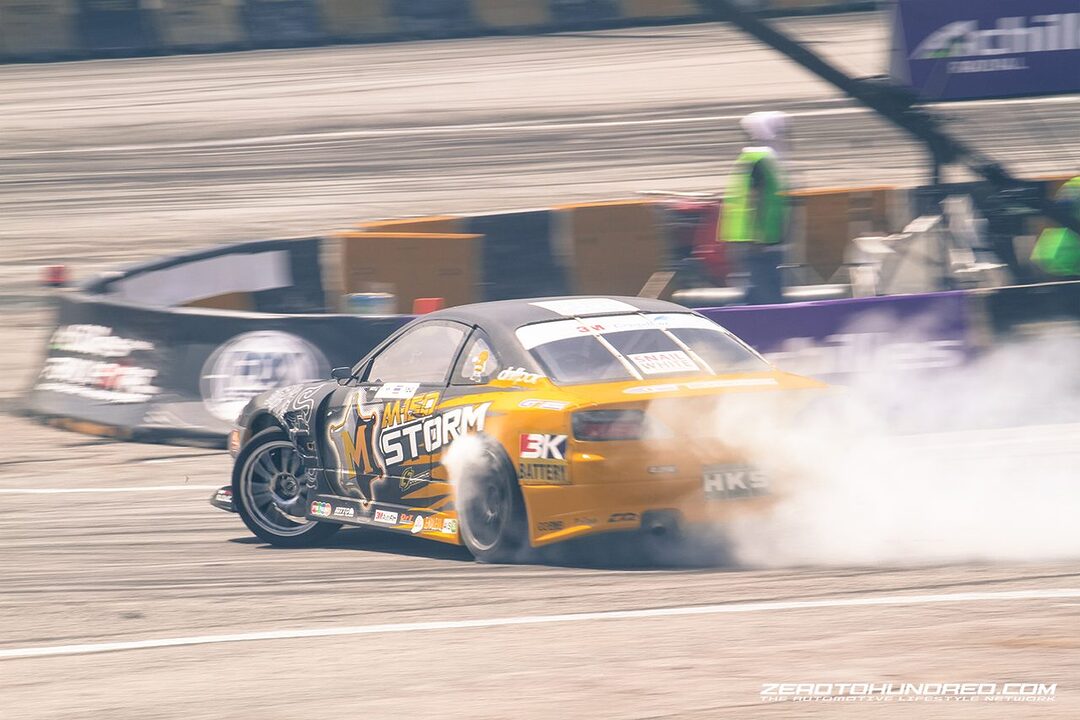 15. Chanatpon Kerdpiam – Thailand – 69.9 points
16. Tom Monkhouse – Australia – 68.7 points