We recently reviewed an Audi RS4 B5 Avant, which to our surprise was packing a close figure of 500 horsepower. It's the grand daddy of RS-Superwagons and although it was packing some goodies from the renowned VAG tuner – Motoren-Technik-Mayer (MTM) – it got us thinking, what is currently the maddest, most powerful superwagon in production?
After some research..well, we found out that you'd be spoilt for choices. But here are the Top 5 picks in our list.
Mercedes Benz CLS 63 AMG-S Shooting Brake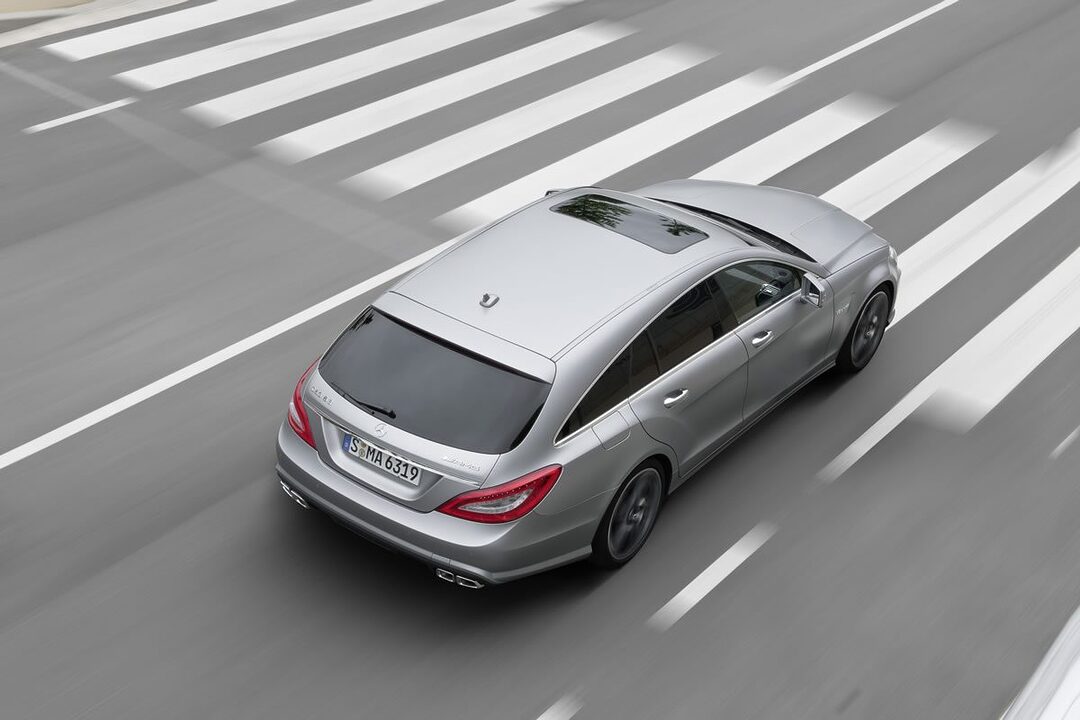 AMG is known for their voluptuous V8 engine but when the going gets tough, it can be nerve-racking due to the heavy torque power that the engine produces. And when it comes to wagons – you're going to need to feel secure on the road. Recently AMG released a new line-up in the range of cars that is set to go against the RS Audis.
Dubbed the AMG-S series – the power is paired with Mercedes-Benz signature 4-Matic AWD system. So now, theres traction to keep the car down on the road when the going-gets-wet! Powered by AMG's 5.5-litre twin-turbo V8, the CLS 63 AMG-S Shooting Brake packs more punch than the standard AMG. With 585 horsepower and 800nm of torque – Zerotohundred crowns the Shooting Brake AMG-S the maddest and fastest production superwagon on the market now!
Audi RS6 Avant
Coming at a close 2nd is Audi's new Superwagon. The 2013 Audi RS6 Avant (C7). If it wasn't for the AMG-S series, this would have come right up the hall of fame. The RS6 was the daddy of the Superwagon market and despite a short production run of its previous models – the C5 and C6 RS6, of only 2 years, it took the world by storm

This new iteration packs a nice punch. Engine has been downsized from 5.0-litres to 4.0litres, even cylinders has been reduced from V10 to V8. As expected, this is to cope with emission regulations – but the folks at Audi RS won't let their benchmark model be outrun by an average saloon. So they strapped 2 turbos which bumped the power up to 560horsepower. Although thats 10horses less than its predecessor, its been on a diet and its now 100kgs less too! At the same time, Zerotohundred takes an awesome 3.9 seconds from the old car's 4.6seconds. On top of that, it's also more economical too – but it doesn't really matter right?
BMW M550d X-Drive Touring
This seems like a wild card right now but let me explain. In europe – wagons are used to tow things such as caravans and torque is absolutely crucial when towing. What produces a lot of torque? Well.. Indeed! Diesels! Nevertheless, diesel sounds absolutely boring and what is the point of having something that sounds like a truck. But hold your horses, this diesel is tuned by BMW's M-division!
Powered by BMW's N57S engine, derived from a 3.0-litre tri-turbo diesel, it produces a respectable 381 horsepower but it makes up in torque figures. A whopping 740nm of it in fact! That's enough to ferry the 2-tonner to 100kmh in 4.9 seconds which is matched with the X-drive AWD system by BMW. The cherry on top of the cream? Until the M5 Touring comes…this is your ultimate wagon from the M-Division.
Cadillac CTS-V Sport Wagon
American cars hasn't really caught up in this part of the world, in fact – it's the same story in europe. So every time you see one, it feels like a special occasion. The aggressive stance, the American V8 sound. It makes you feel alive. But as most journalists would say about American cars –  they're not exactly the perfect companion.
Nevertheless – if you're thinking 'Americano', this is the Superwagon of choice. The Cadillac CTS-V Sport Wagon. Powered by a Corvette ZR1 derived 6.2-litre Supercharged engine, producing in access of 556 horsepower. It's not all 'old skool', fitted with Magnetic Ride Control and some Brembo 6-pot brakes, it was set to take on the BMW M5. The sedan variant took home a highly accredited crown of the 'Fastest Production Sedan on Factory Tyres' around the Nurburgring Nordschleife, until Porsche stole it with the Panamera Turbo. Rest assured, the aggressive looks itself will be half your decision.
Vauxhall VXR8 Tourer
Or if you're a hipster – go Australian and be amazed by their iteration of a Superwagon. When we think of Australia, our mind wonders about the Sydney Opera House or the Great Barrier Reef, but it never comes to mind about their cars. But in Australia (naturally), it's a huge hit! Also known in Aussieland as the Holden Commodore HSV R8 Tourer, which is possibly one of the longest name found on a car, this car has a secret.
The secret is the engine. Very 'old skool', very raw. The Australians designed the body, dropped an LS3 6.2-litre which the Americans lent them, manual gearbox and good ole' rear-wheel-drive. On corners, it is able to make a child sick in approximately 2 seconds – going sideways. Joking aside though, it is an option. Although its a wildcard, but its not bad at all. A decent Zerotohundred time of 4.9 seconds will never bore you, especially with a manual gearbox. And not to mention, in the UK at least, its at least £20k cheaper then the equivalent Audi RS or AMG, and thats before you fit any options on it. Only one down side though, and it's a big one – the running cost will be heavy.
Like we said – spoilt for choice. But no doubt that whichever anyone brings home in this Top 5 picks, it is set to blow your mind. In it's own personal way.