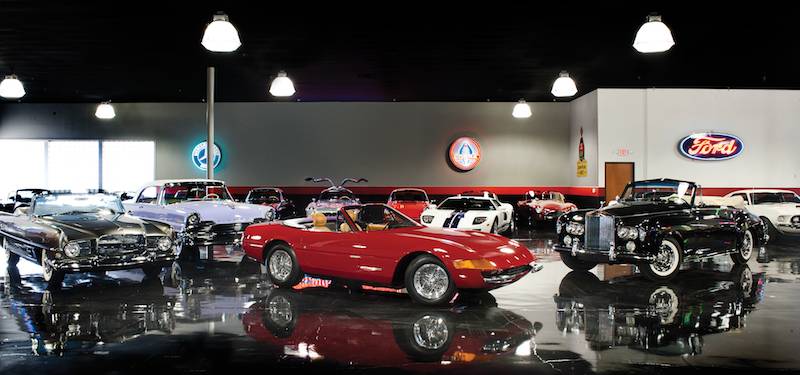 As much as modern cars go these days, sometimes it just doesn't cut it for some enthusiasts. To these blokes, a modern car like the Bugatti Veyron or the Pagani Huayra doesn't carry the same beauty and grandeur as to a 1967 Ferrari 330 GTS or a 1961 Mercedes Benz 300SL Gullwing. And we agree – these cars are exquisite. They were built at a time when the TV was still showing in black & white.
Then there are people like Don Davis who has these bunch of rare classic cars in his garage, mint and pristine like Hotwheels in a box. So this man has decided, he needs to downsize and make room. Over the weekend, he has auctioned off 64 of his precious metal, with no reserve price and cut out a cool $21 million and this is the most 'talked about' auction this year. Sounds like a lot of money for 64 cars yes? Well heres a list of the 'Top 5 most expensive cars auctioned off from the Don Davis collection"
In the most expensive order:
1. 1967 Ferrari 330 GTS by Pininfarina – $1,936,000
One of the rarest Ferraris ever built, only 99 examples of the 330 GTS in spider form were ever made. The looks itself multiplies the value folds over folds. It has the mid-sixties Italian GT styling, which curves are absolutely orgasmic. To match its beauty, it comes with a 4litre Ferrari V12, producing 300 prancing ponies. At the time, this car was probably one of the most modern car, as it comes with four-wheel independent suspension setup and 5 speed manual transmission. Without a doubt, the car it replaces, the Ferrari 250 will always be the most beautiful, but imagine seeing the 330 driving by your local coffee shop during a midsummer afternoon. An absolutely beautiful sight.
2. 1973 Ferrari 365 GTB/4 Daytona Spider by Scaglietti – $1,650,000
The Daytona needs no introduction. Its a fine piece of Italian art. Although many assumes that the Daytona was designed by Pininfarina, actually only the prototype Daytona Coupe was made by them. The rest were bodied by Scaglietti and those, like myself who prefers the coupe over this spider, will be taken away by the fact that only 121 Daytona Spiders were factory built. This chassis number 16857 is unit number 92. Comes with a enlarged V12 4.4litre block, producing 345 horses. If the looks doesn't take you away, let the V12 sound enlighten you with it.
3. 1955 Mercedes Benz 300SL Gullwing – $1,237,500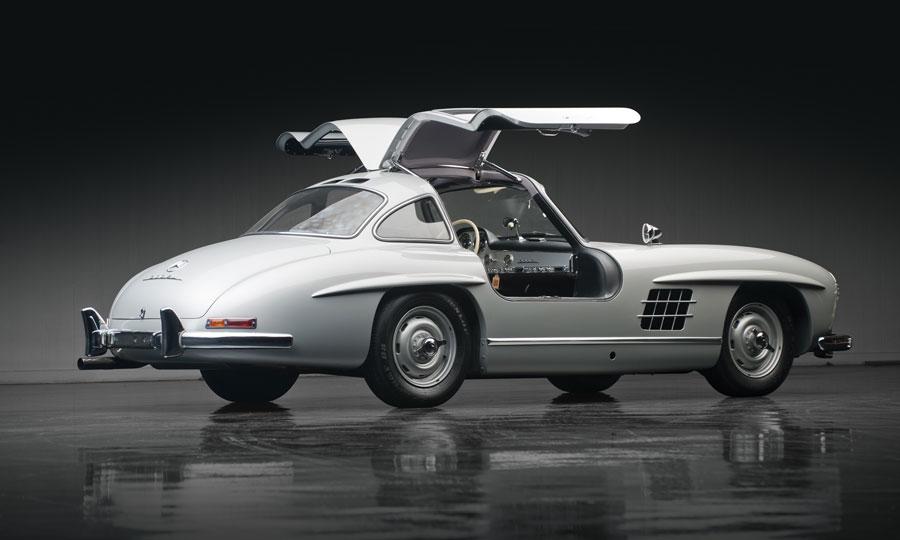 The 300SL Gullwing will always be one of the most beautiful cars ever made. Although there may be many around, its not easy to find a perfect example unit. This very unit has been fully restored, and it cost the previous owner a whopping $375,000 in parts and labour. Thats a brand spanking new Lexus LFA. It was stored away by its first owner in a garage for 25 years and definitely has had some racing mileage on it as well. Racing pedigree is never a bad thing, as it was powered by a fine 3litre 6-cylinder engine. If you find the SLS Gullwing too mainstream, the 300SL Gullwing will be your best bet.
4. 1967 Toyota 2000GT – $1,155,000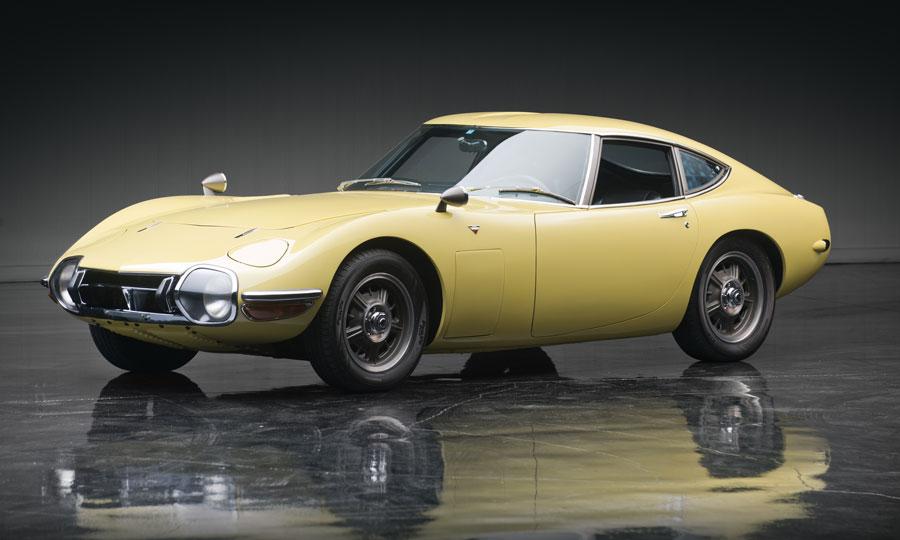 If you're wondering, "what the hell is a Toyota doing on this list?", take note that the 2000GT is one of the most legendary japanese sports car ever made. 150horsepower derived from a YAMAHA 2litre engine, this car was the Lexus LFA of its time. Only 351 units were ever built, at only 67 of them were left-hand drive. Over its period, it only clocked 60,000miles and after spending some significant restoration time in Japan, it came back to the United States. After Don Davis acquired it off a Texan car collector, this 2000GT went through more through restoration. Dubbed the finest and most authentic Toyota 2000GT to ever come across the market, it sold for $1,155,000 – breaking the record for the most expensive sale of a Toyota 2000GT ever!
5. 1965 Shelby 289 Cobra – 1,001,000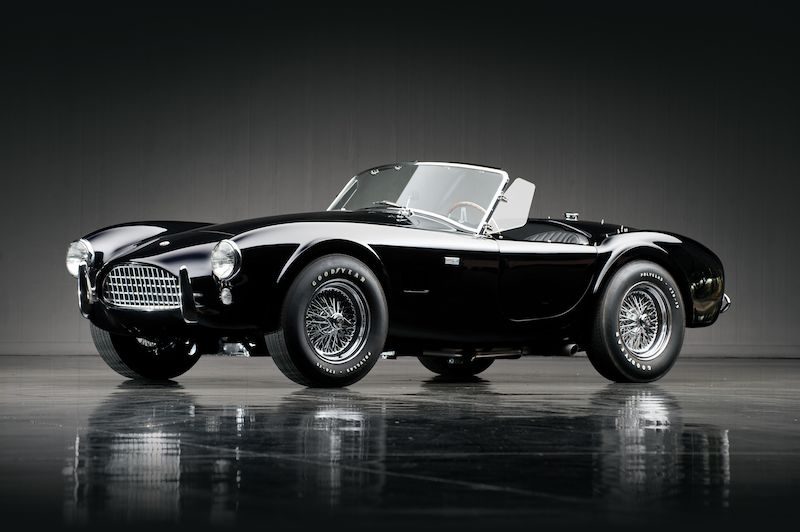 Because there are so many kit car makers, making the Shelby Cobra, the price of an original one has absolutely shot through the roof. Cobras are now in the hall of fame of car auctions, as almost always, it records a high selling price. This very one is authentic, clocking just over 36,000 miles and fully restored by Davis. Finished in black, the workmanship of the restoration is second to none, as everything is in exquisite condition.
Although there are more cars worthy of mention like the Porsche 959 which was sold for a cool $770,000 or the Lamborghini 350GT coupe which sold for a whopping $550,000, they didn't quite make the Top 5 list. And surprise-surprise, all in the Top 5 sold for over $1 million.
So, would you spend that much money on a classic? or are you into the modern cars?