Now here's something that's certainly a blast from the past, about five decades in actual fact; a testament for the continued love and support for the company that's known as the "People's Car" in Germany and brought us the iconic Beetle. But none-the-less here's a model that's not as iconic as the Beetle itself but does carry a Volkswagen badge – the VW T1 of 1963, though at this point in time, it's obviously been restored and not to mention decorated too.
The T1 in mention has been given the nickname "shorty" due to the extensive modifications the owner has applied to it; all for the sake of bringing it onto the drag strip, which has resulted in the T1 becoming 1.2m shorter than standard – hence the nickname.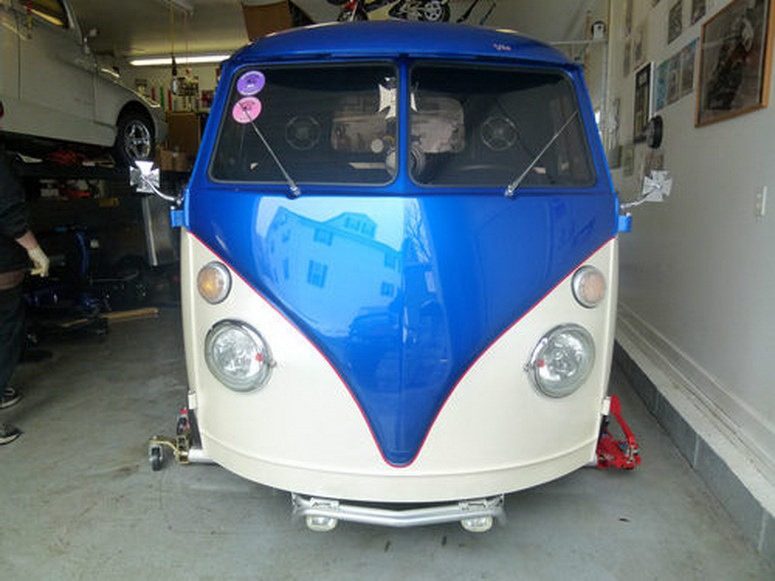 According to the owner, it took 6 years and some USD$60,000 to restore and equip it with new wiring, brake lines, rubber hoses, brake cylinders, brakes and hubs, alternator conversion, automatic oil cooling system, MSD ignition, ceramic coated headers and so on.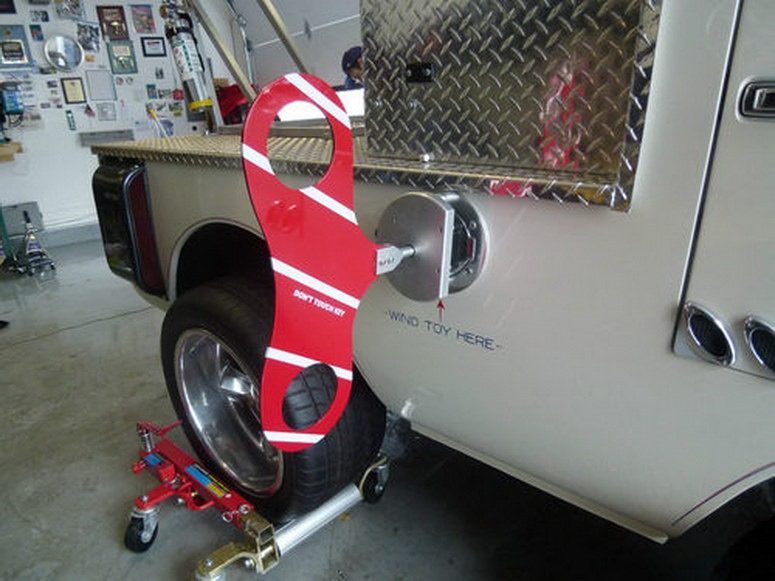 But if there's anything else that most important would be it's current 4-cylinder 2.2L dual-carb engine with an output of about 330bhp while mated to a manual Rancho racing transmission.
The custom rear-wing could double as a park bench while larger wheels fill up the rear wheel arches. There's even a set of wheelie-bars to prevent it from flipping under strong acceleration and what looks like a winding key to make it look even more toy-like than it already is. How quaint.