Earlier this week, NAZA Italia debuted the all-new Maserati Quattroporte in a spectacular launch event to the Malaysian public. This seixth generation Quattroporte now comes in two engine variants – the flagship model remains the V8-powered Quattroporte GTS, but there also is now a more economical, eco-friendly V6.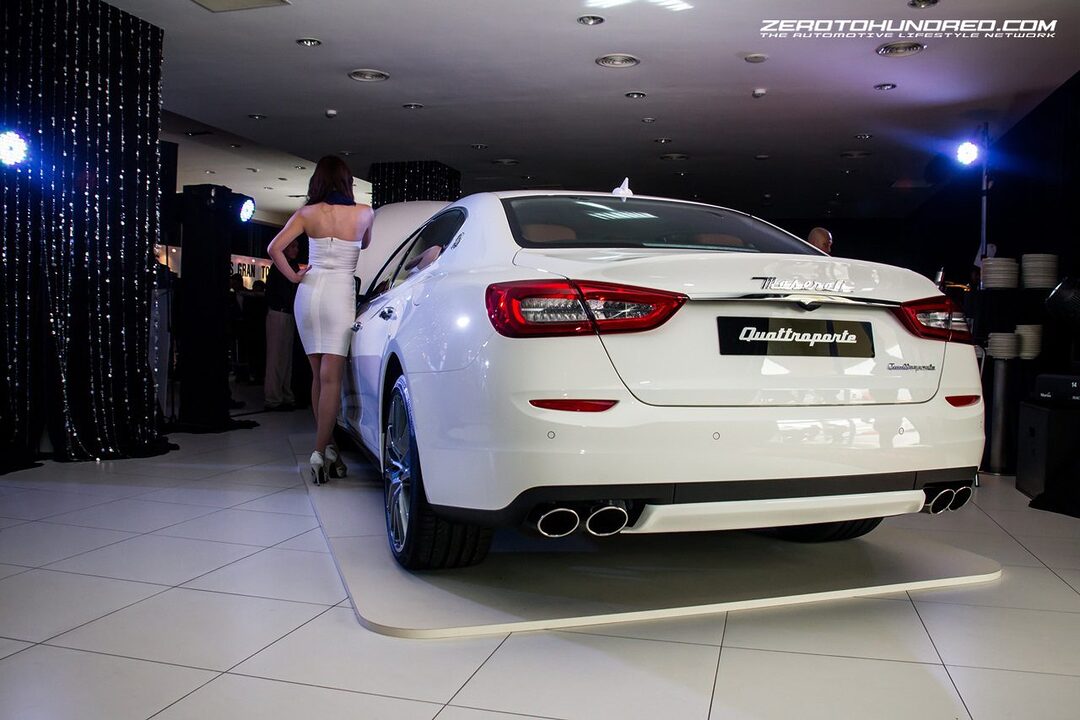 Power figures are a healthy 530hp/650Nm for the V8 GTS, with an overboost that temporarily the already road-twisting increases torque to an immense 710Nm. The V6 utilizes much of the already proven V8's technology including the variable valve timing, valve drive system, and direct fuel injection — it makes 410hp/550Nm. Both twin-turbo V6 and V8 engines are assembled by Ferrari at Maranello with an 8-speed ZF box, and both models will crack the zerotohundred sprint in under five seconds, and while the V6 runs out of breath at 285km/h (just 2km/h short of the superseded V8 Quattroporte Sport GT S), the new GTS is capable of sprinting to a heady 307km/h.
From the start, the Quattroporte was engineered to carry both V6 and V8 engines, helping to set the tone for Maserati's upcoming Ghibli and Levante models, whilst still remaining faithful to the marque's long history with producing luxurious sports sedans. Step inside the Quattroporte and it is hard to miss the opulent, spacious cabin – Poltrona Frau premium quality fine-grain upholstery, Alcantara headliner, Maserati Touch Control Navigation, reverse camera, Bluetooth compatibility, 15-speakers Bowers & Wilkins audio system — these are all standard for the V8 and is an optional add-on for the V6.
It's clear who the competitors for the Quattroporte are. While larger than its predecessor, this 2014 model now is scaled close to Merc's S-Class, BMW's 7-series and Audi's A8. However, specific to the Malaysian market, we believe the Quattroporte's closest rival will be Porsche's Panamera. We're told that NAZA expects sales of the luxury GT to be encouraging, with an already overwhelming number of bookings taken prior to the car's official launch.
The 2013 Maserati Quattroporte will be priced from RM898,800 for the V6 Quattroporte S and from RM1,138,800 for the V8 Quattroporte GTS. These are OTR prices which include duties, but excludes road tax and insurance.