Lexus Malaysia has just made its presence within the Sungai Besi area, after having just officially opened their doors to their new 3S Centre for Sales, Service and Spare-parts, which is owned and operated by long-time distributor for Toyota and Lexus vehicles – Wing Hin Auto Carriage Sdn Bhd with Chairman Mr. Loh Tuck Sum at its helm.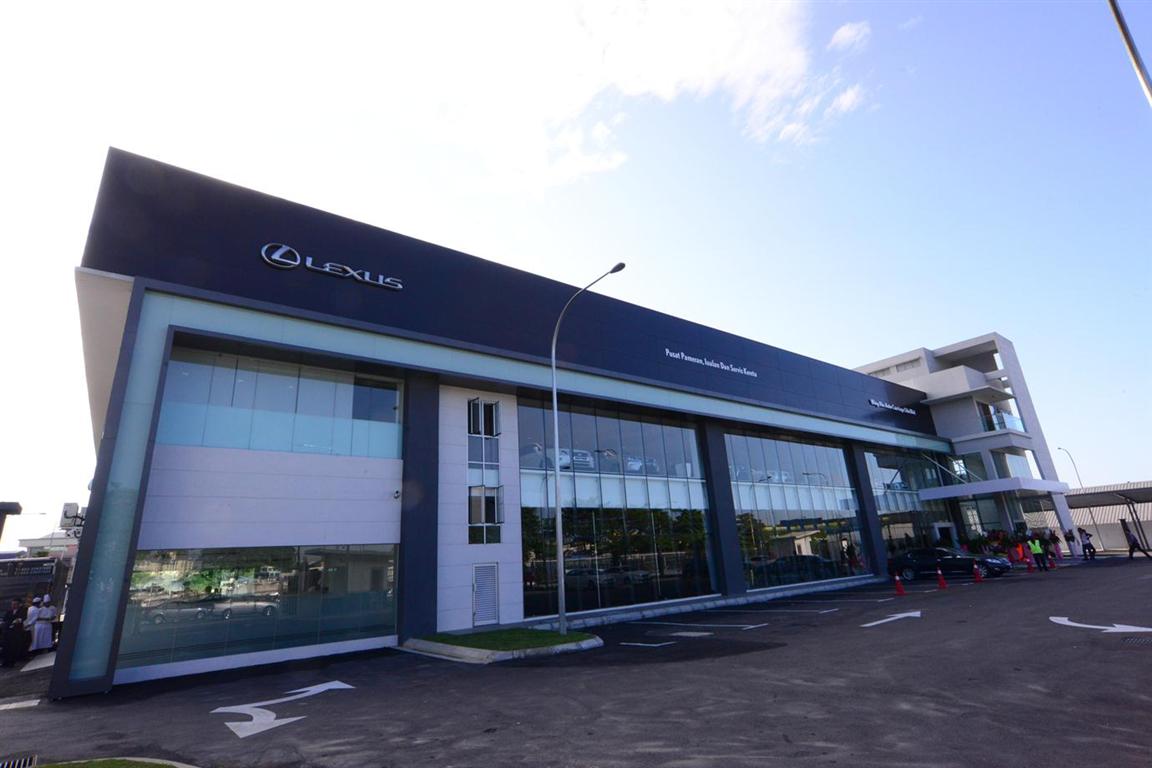 The newly renovated facility now features 10 service bays and a luxurious guest lounge that extends their well renowned Lexus hospitality to patrons – all of which costed an estimated RM5.5 million; where 37 highly-trained staff will be on hand to ensure that guests and Lexus owners receive an exclusive ownership experience from point of sale to its luxurious after sales service.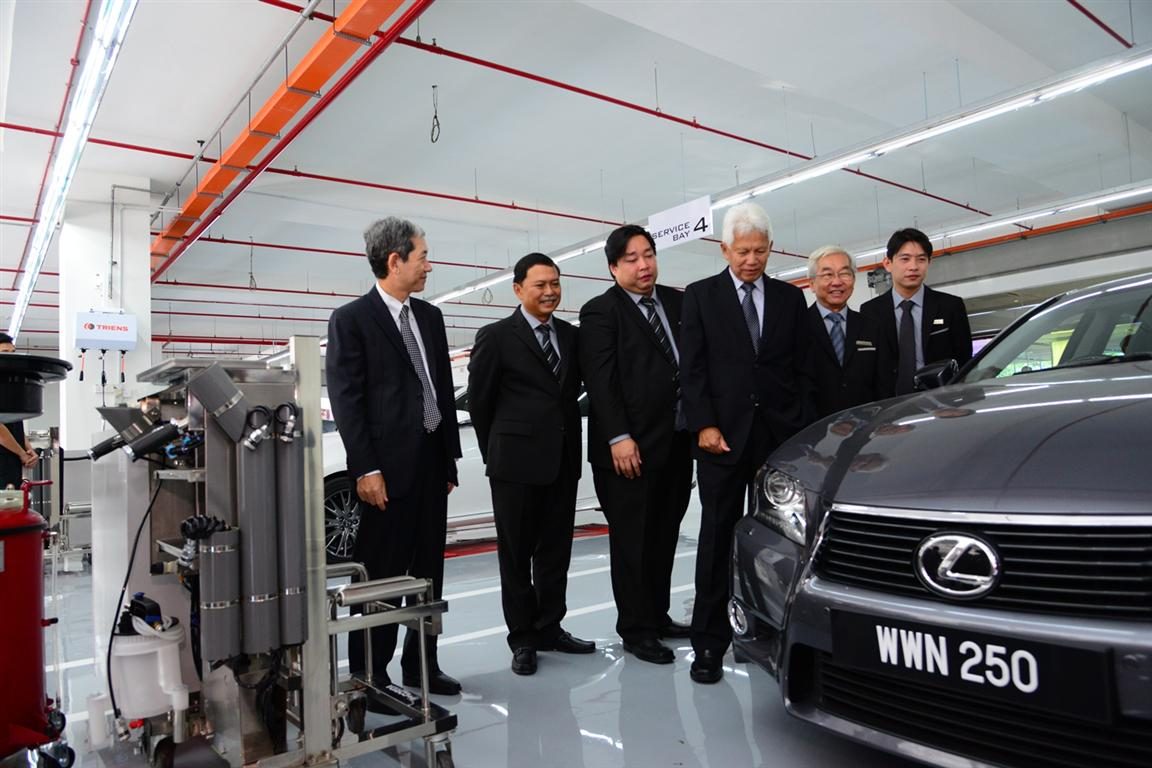 At the opening, Tan Sri Asmat Kamaludin (Chairman of UMW Toyota Motor), Datuk Takashi Hibi (Deputy Chairman of UMW Toyota Motor), Datuk Syed Hisham Syed Wazir (President and Group CEO of UMW Holdings) Bhd and Datuk Ismet Suki (President of UMW Toyota Motor) were in attendance.
During the 3S Centre opening, it was also announced that another facility, Lexus Kuala Lumpur, had just opened its doors which focuses solely on sales where 20 staff members will readily be on hand to help showcase the brilliance of their vehicles. The new sales facility is located prominently on the Ground Floor of the Life Centre at 20, Jalan Sultan Ismail, 50250 Kuala Lumpur.
At present, the number of Lexus showrooms in Malaysia now reaches a total of five, four of which are 3S Centres, with more to come as Datuk Ismet Suki proudly indicated that there will be another three more Lexus soon to open their doors in Ipoh, Kuching and Malacca by the fourth quarter of 2013 to help provide better convenience to those who would like to indulge themselves with a Lexus ownership experience.
Since 2007, more then 4,300 Lexus vehicles have been sold, with 1,500 units being sold in 2012 alone and indicating a steady growth in appetite for these well crafted vehicles here in Malaysia.
Last but not least, Lexus Malaysia has somehow managed to showcase a the beautifully rare Lexus LFA at the Lexus Sungai Besi3S Centre, which will be available only for viewing purposes over the next two months. So if you're in the area, do pop in and take a close look at the LFA – in stealth mode.
http://youtu.be/z8lo-paoJeY
Should you have any further enquiries, please direct them to the contact details provided below or you may email them to enquiries@lexus.com.my
Lexus Malaysia Kuala Lumpur
Ground Floor, Life Centre, 20 Jalan Sultan Ismail,
50250 Kuala Lumpur.
Tel. No: +(603) 2164 5800
Lexus Malaysia Sungai Besi
No.314, Jalan Sungai Besi,
57100 Kuala Lumpur.
Tel. No: +(603) 9222 2268