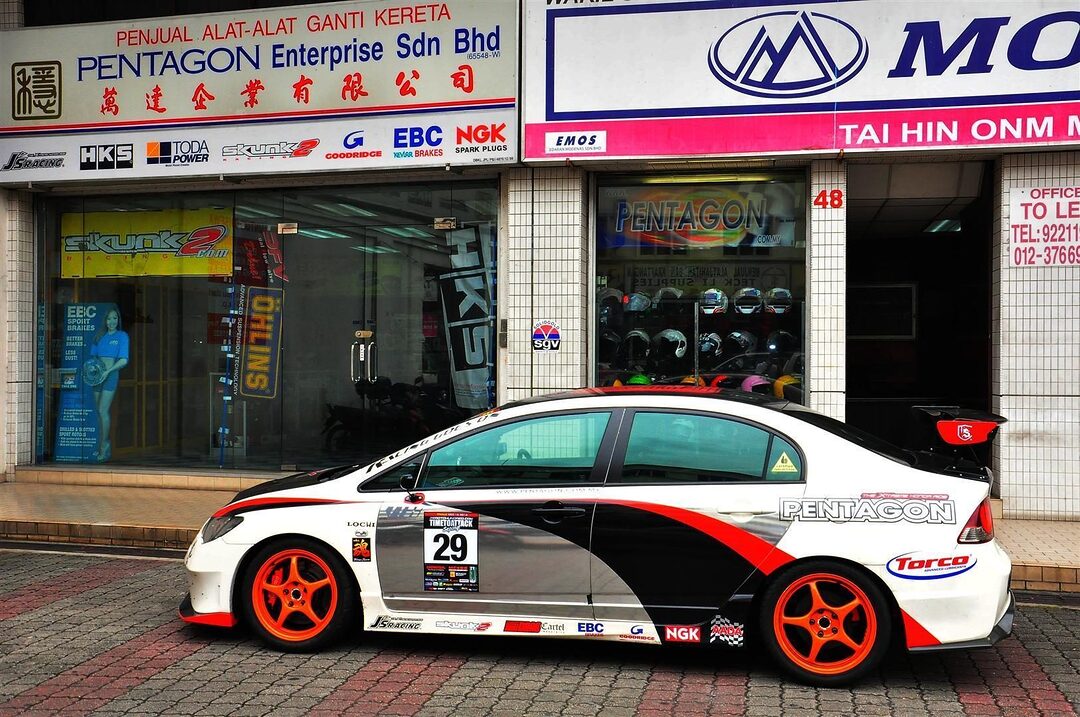 We managed to catch up with Chris Tan of Pentagon Enterprise Sdn Bhd to enquire about his recent track time achievements when he was at the helm of his beloved 4-door Honda Civic FD2R, having received a host of mods to make his 'track-attack' car into what it is; especially when he was gunning for the fastest track time record in a FF Civic at Sepang for 2012.
He'd initially intended set his fastest lap at our very own TimeToAttack (TTA) Finale last month on 16th December 2012, but it was due to some adverse weather conditions that basically 'rained' in on his attempts. Something he fully believes that he could have clinched with his very own tricked-out FD2R Civic to best Team Kazama's 2min 28s lap record from TTA Round 2 last year.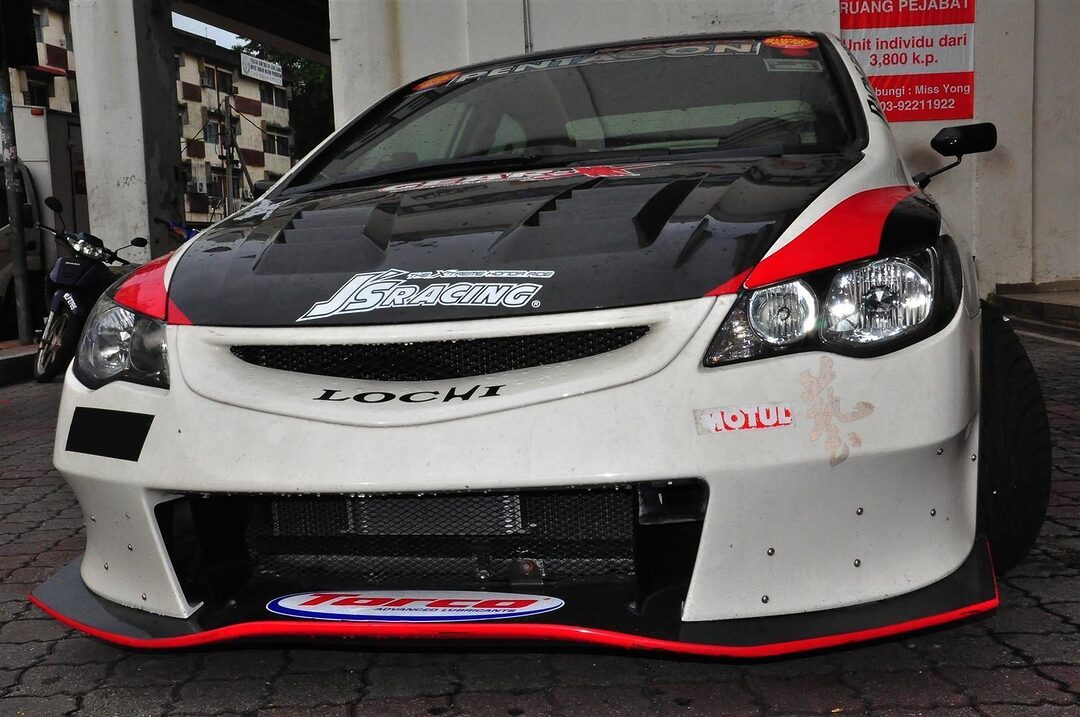 Chris, what happened during our 2012 TTA Finale?
Well, we initially went out and tried for a timed lap when the track was a little damp and only managed a 2min 33.3s, which was fast enough to win us the TTA Finale NA FF Superstreet category. However, it was still short of Team Kazama's  highly competitive 2min 28s done in TTA Round 2, where we managed to come in second with a timed-lap of 2min 29s. We knew our car could do better and when we wanted to head out once more, the rain had moved in during the afternoon and forced us to wait it out.
Time was running out for our slot during the second timed heat, so we didn't have much choice but to go ahead and attempt another timed lap. This time the track was superbly wet and we managed to post a 2min 55s to end the day on a set of used Hankook Z221 semi-slicks – something we used to from TTA Round 2.
We heard that you managed to improve your time.
Yes, because during a track day on the 28th of December 2012, we managed to do a 2min 27.9s on the same set of Hankook tyres from TTA Round 2 and TTA Finale – I think we've already done some 20 odd laps with those, but ultimately we managed to beat Team Kazama's 2min 28s lap time from TTA Round 2. With our Torco race fuel almost depleted, we decided to swap out the tyres for a set of Hankook full-slicks just to see what sort of time we could do. We had to move fast though, because it was almost 12.30pm and the track temperature was rising fast. At the end of the stint we managed to clock our own personal best for a street registered NA FF car with a 2min 25.8 over a hot lap!
That's really fast! How about revealing a few things about what you've done to your car that doubles as a Race car as well?
Well, first of all, we've been using a full set of slotted discs and callipers from Willwood and for pads, we're using Blue Stuff from EBC. We basically stripped out the rear seats as per TTA regulations, put in a few gauges and installed a short-shifter from HybridRacing.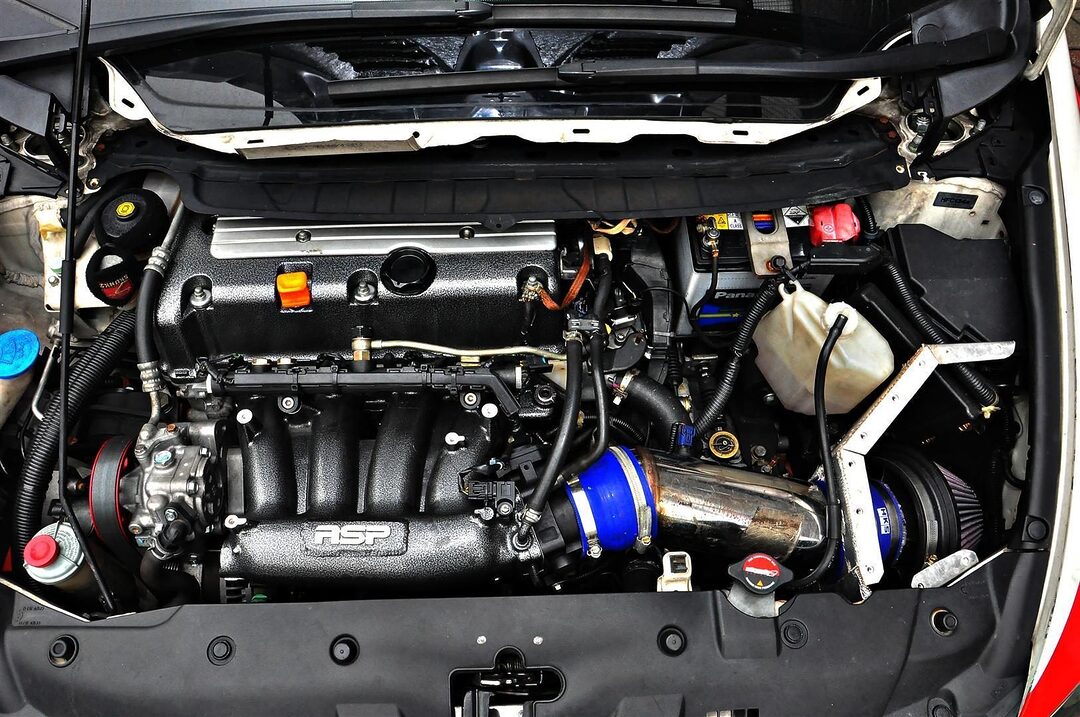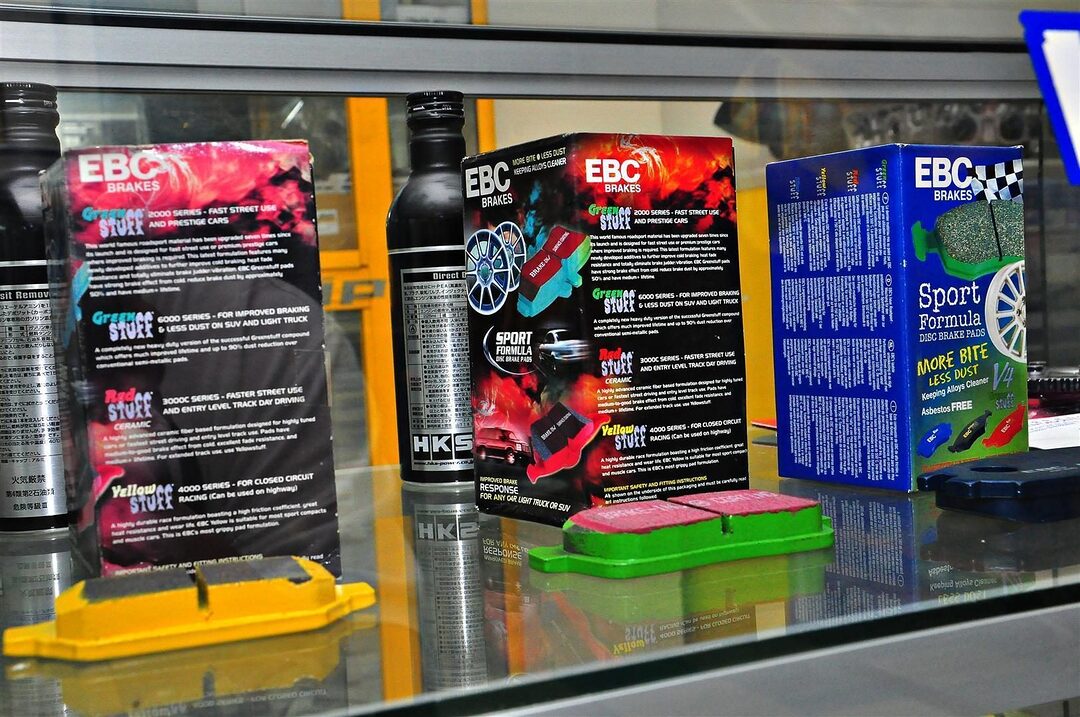 The vented bonnet and front bumper are from J's Racing, and beneath all that we've installed a larger aluminium radiator and an oil cooler for the engine. We've even changed out the headers for something more custom-made for our engine because we're running a compression ratio that's over 13:1 when using Torco racing fuel, which is also why we're using a hand-made 3″ diameter stainless-steel full exhaust system on a 4-1 setup from ASP (Advanced Street Performance).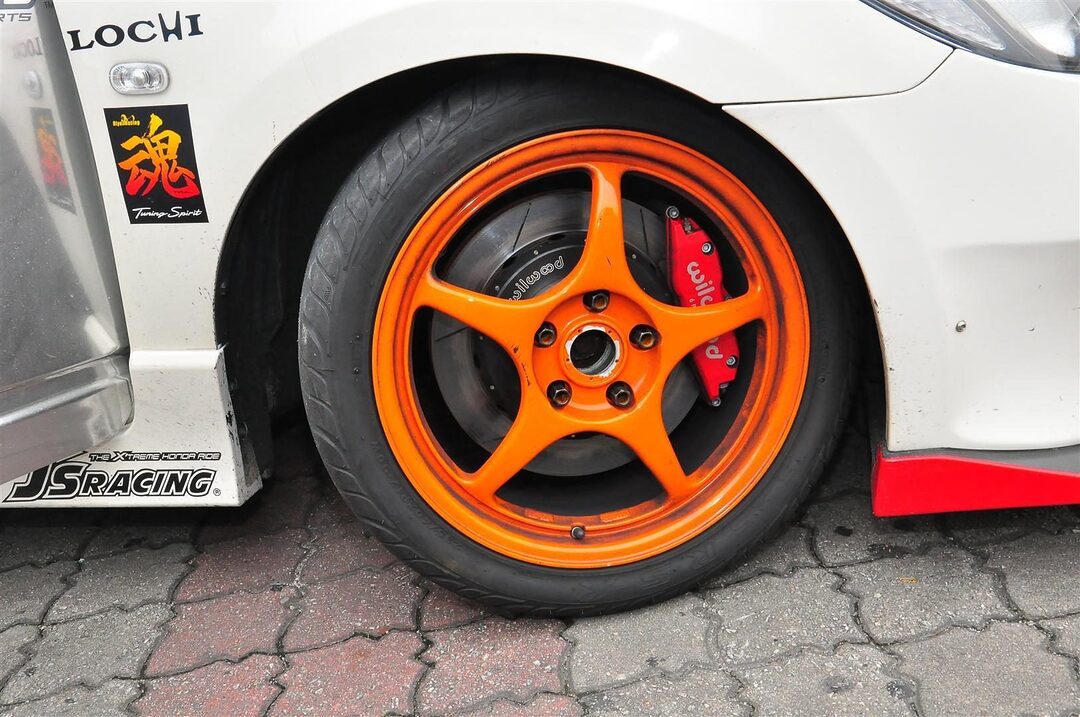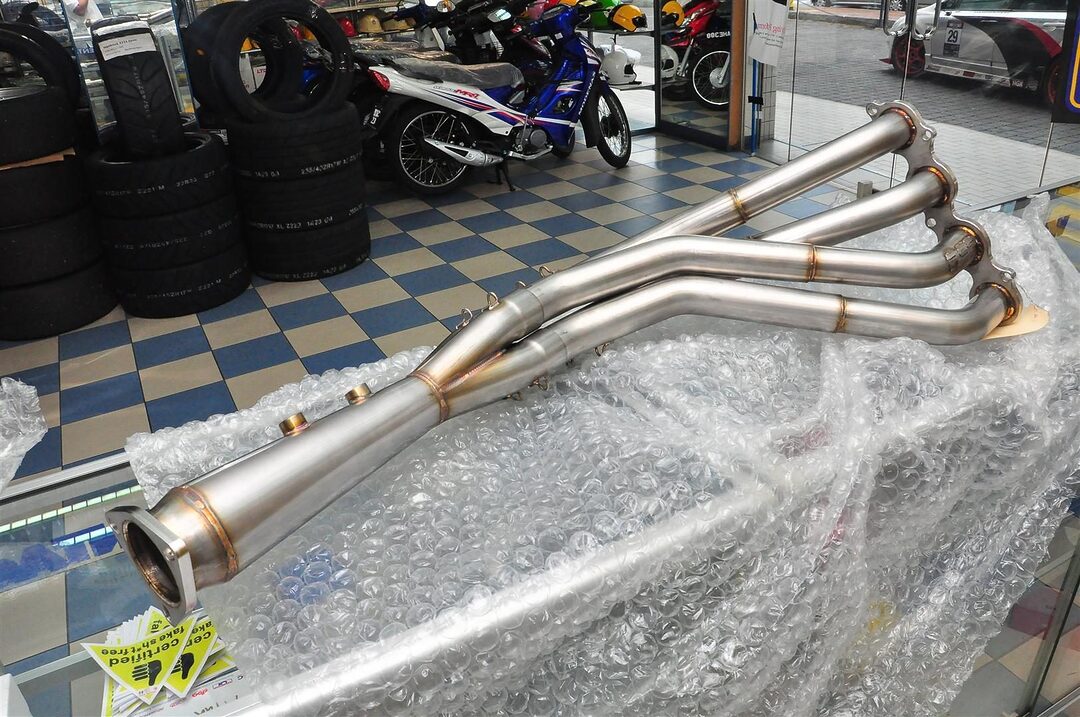 We even changed out the standard cam-shafts and had custom pistons fitted, both of which are from America and go by the brand name of DragCartel. Even our gear ratios aren't standard; we actually tailored our gear ratios with the use of Gear-X by basically opening up the transmission and swapping out a few of the individual gears to help fit our needs.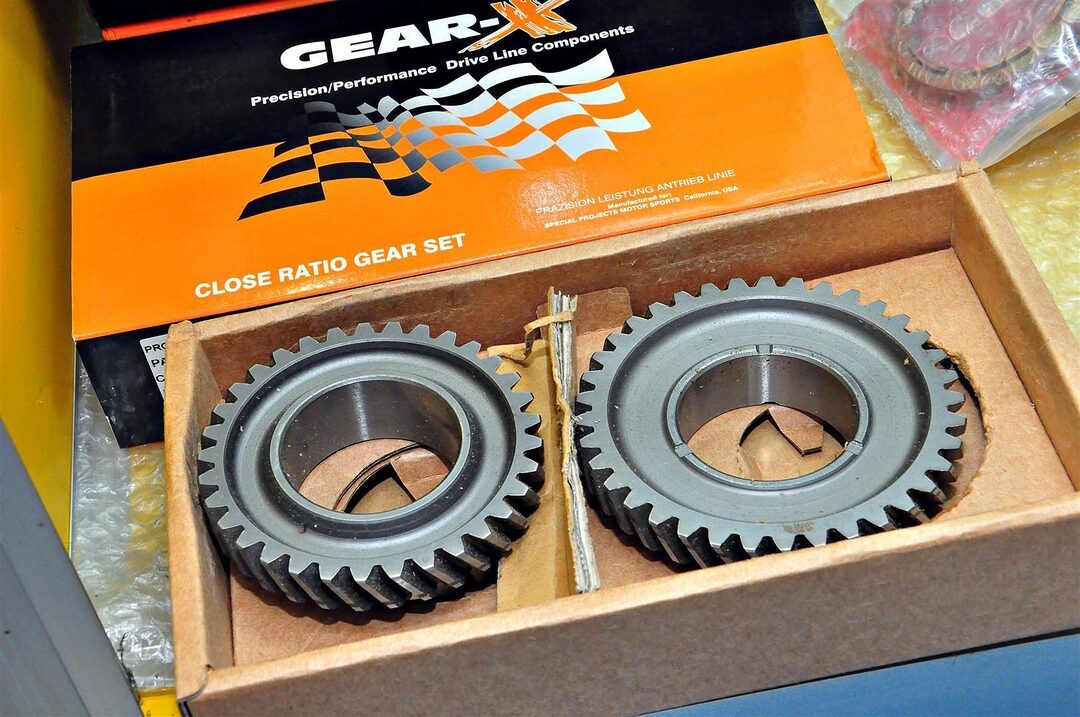 We've been in close collaboration with J's Racing for awhile now and we've even received a lot of support, in terms of consultations on suspension setup, which is why we've been using their adjustable suspension, even the lower arms that have a spherical ball-bearing are from J's Racing.
With that, we thanked Chris Tan for allowing us to take up his precious time in talking to us about his new achievement and for revealing what goodies have found their way into this FD2R Civic.
While Chris Tan has been the main man at Pentagon Enterprise, he has always believed in finding new products for his clientele. Best of all, before these products reach his customers, they would have undergone quite a considerable amount of trials. In short, if he doesn't use it, he won't sell it.