GIVI Asia has reaffirmed their commitment with MotoGP team LCR Honda and has also announced a new sponsorship deal that will add the GIVI logo upon the bikes at team Honda Yuzy Pachie at the 2013 Petronas AAM Malaysian Cub Prix Championship that took place during the MotoGP test session at Sepang.
During the press conference, it was also announced that Stefan Bradl has just become an official rider for Honda Racing Corporation (HCR) for the 2013 and 2014 season, thanks to his last year's performance where he placed 8th with 135 points to end his maiden 2012 MotoGP season.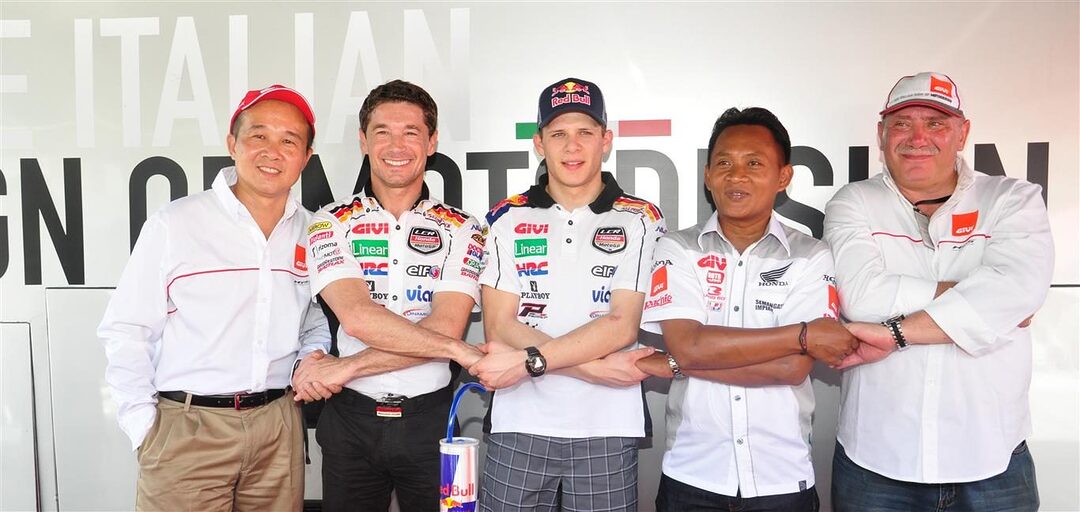 All that came about following his 2011 Moto2 championship win, where it only took him 2 seasons to make it with Viessmann Kiefer Racing where he managed to rack up an impressive 4 wins, 11 podium finishes, 7 pole positions, 3 fastest lap and 274 points to clinche the 2011 title.
This has earned him a full factory backing of HCR under the guise of team LCR Honda as Lucio Cecchinello (Team Manager of LCR Honda Team), Riders of GIVI Honda Yuzy Pachie RacingTeam (Mohd Zaqhwan Zaidi, Wan Mohd Hadri Wan Mukhtar, Mohd Amirul Ariff Musa & Mohd Rozaiman Mohd Said), Shahrol Yuzy Ahmad Zaini (Team Manager of GIVI Honda Yuzy Pachie Team), Mr. On Hai Swee (Managing Director, GIVI Asia Sdn Bhd) and Mr. Joseph Perucca (Oversea Operational Manager, GIVI Asia Sdn Bhd) were in attendance.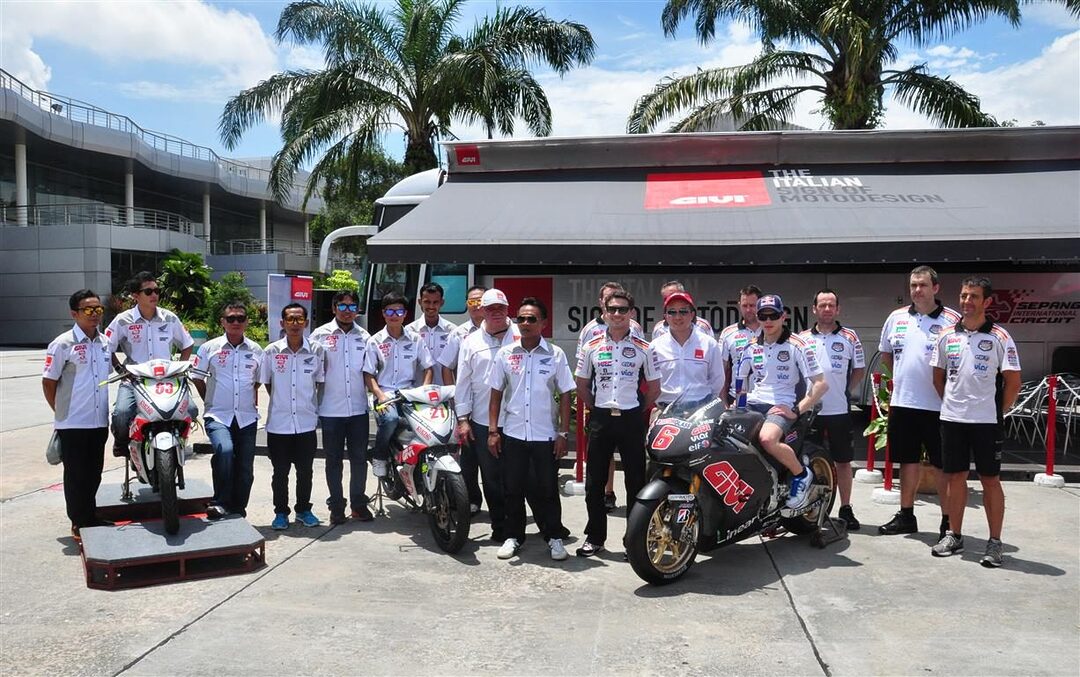 And with such acknowledgement, it also came with Mr. On's recognition that "there is an abundance of great talent in Malaysia" having "no doubt there are exceptional riders" waiting to be discovered and that GIVI Asia is always keen to support the local motorsports scene, especailly having begun a sponsorship deal with GIVI Honda Yuzy Pachie Team at the 2013 Petronas AAM Malaysian Cub Prix Championship.