No, this is not an official concept by Aston Martin themselves – but it was conducted by a talented design student named Samir Sadhikov; who was a finalist for Ferrari's World Design Contest in 2011. His latest design study, dubbed the Aston Martin DBC is indeed, an eye-opening design that Aston Martin should take into consideration.
The DBC design study inculcates very little of Aston's typical styling cues, leaving only the signature front grille. Astons are a thing of beauty and there is nothing wrong with the design – however the DBC takes a look at how Aston Martin can change their styling image, moving towards a more innovative styling.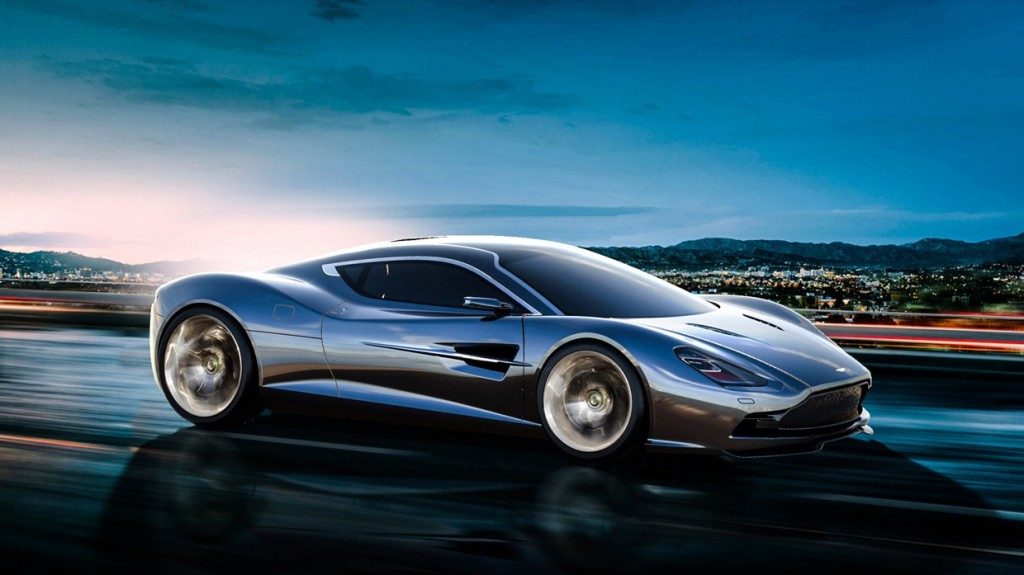 Sad to say that the last 'halo' hypercar made by the british company – the One-77 is a limited run and only 77 lucky owners have the opportunity to see the beauty in their garage. No doubt that this is a gap that hasn't been filled by Aston Martin to go up against other supercar manufacturers like Ferrari with the La Ferrari and Porsche with the 918 Spyder. In the pursuit of being at the top of the chain in the business, this is in fact a potential car that Aston Martin should look into.
Sadhikov mentioned in an email to carscoops.com – "It was important to ensure that the car's design was pure, clean and modern, while at the same time, you should be able to put your hand over the front nose badge and still recognize the car as an Aston Martin". The design is indeed refreshing, rather than the typical looks of the Aston, the DBC is more menacing in its stance.
Will Aston Martin decide to make a hypercar? We can't confirm but if they are – this should be the direction.