Last night, members of the media finally got to witness the come-back of the French manufacturer, Citroen, in Malaysia with the opening of their RM3.5 million Citroen flagship 3S outlet in Glenmarie where the Citroen DS5 and DS4 were unveiled.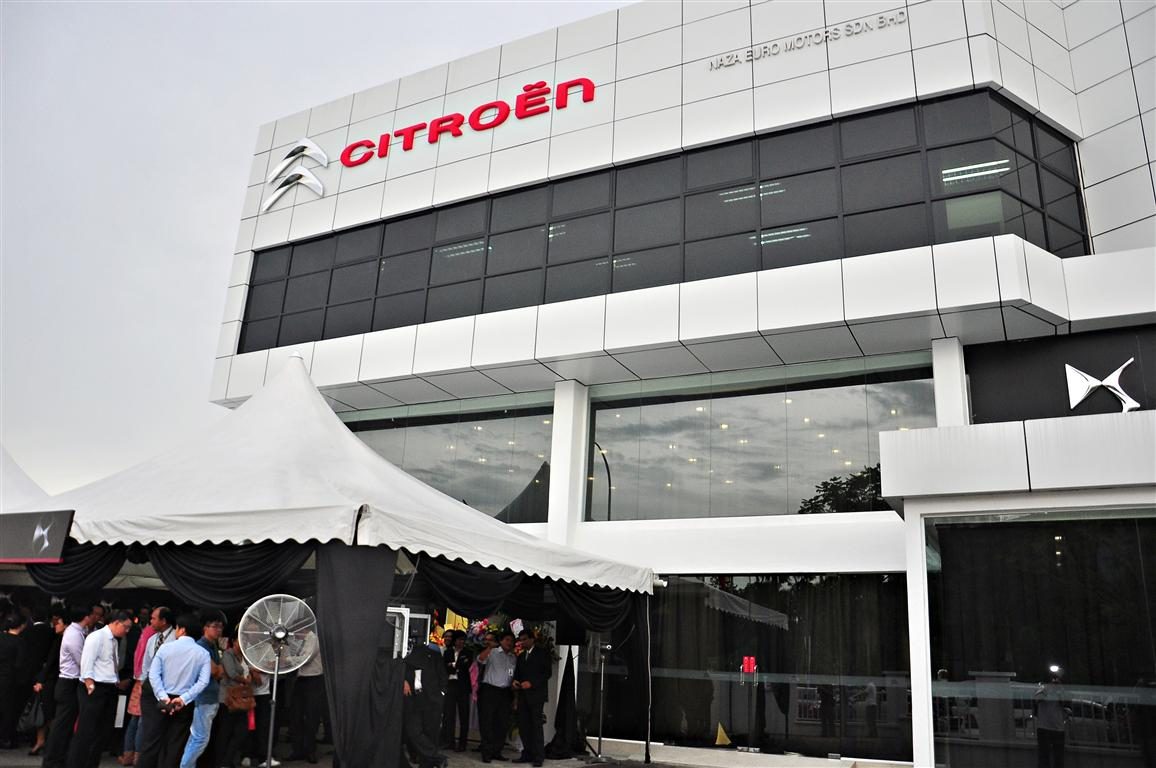 Located on Jalan U1/52 in Glenmarie, the 22,000 sq ft Citroen Glenmarie 3S centre is equipped with eight service bays, allowing for a capacity of servicing 24 cars per day and will feature a DS Salon which will exclusively display Citroen's DS line that features a unique corporate identity. The new centre will now serve as Naza Euro Motors' headquarters.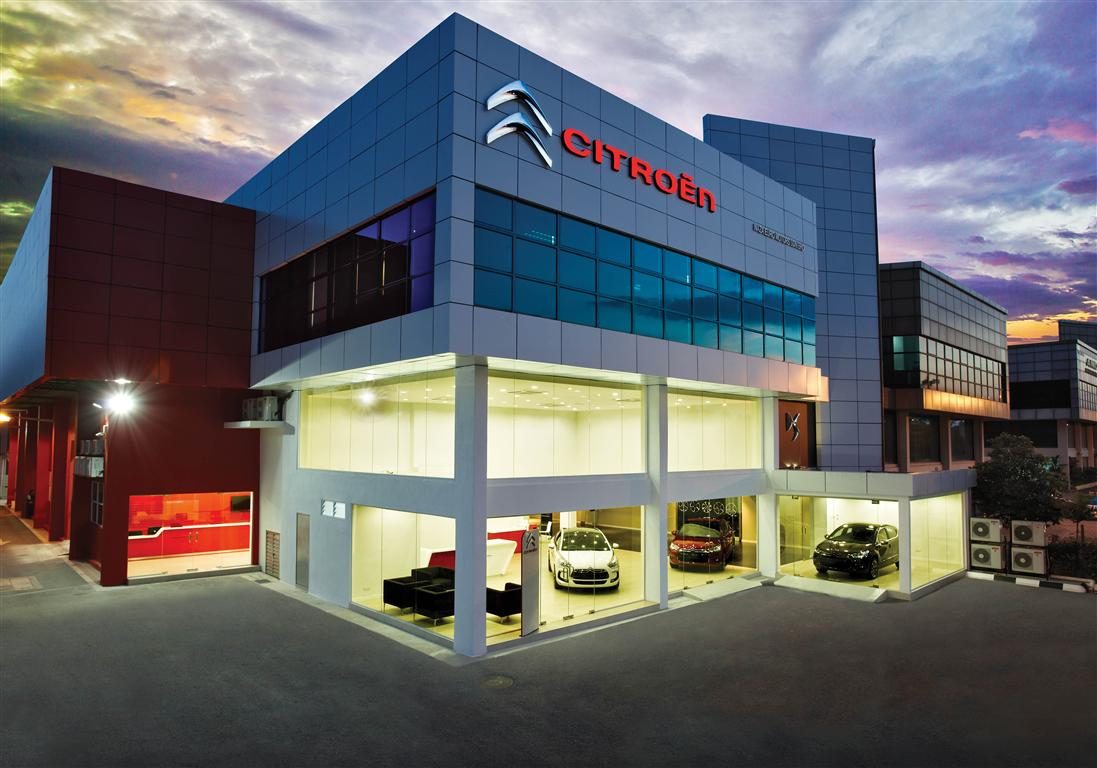 According to Naza Euro Motors, there will be more outlets to follow with two outlets to be situated in the north another one in the south by the second quarter of 2013.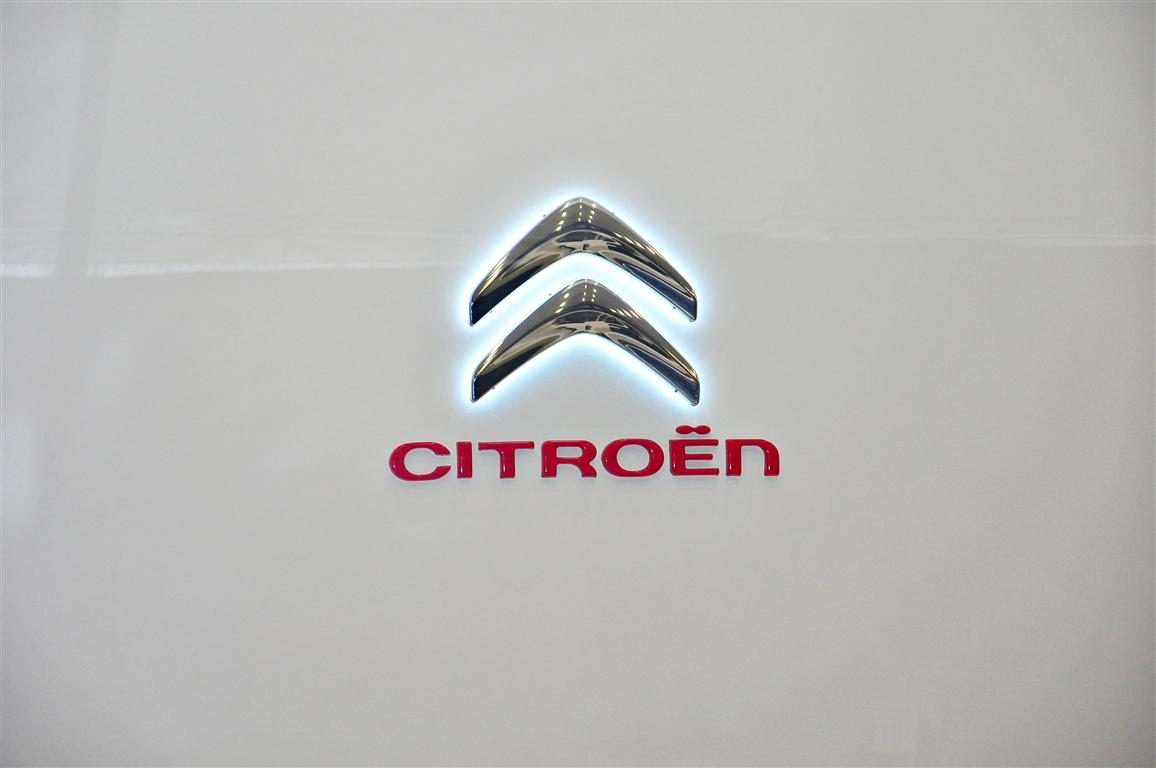 With Citroen's DS line having been launch in 2010 and armed with ground breaking designs encompassing the brand's tagline of "creativity and technology", they now find themselves arriving on our shores – the DS4 and DS5.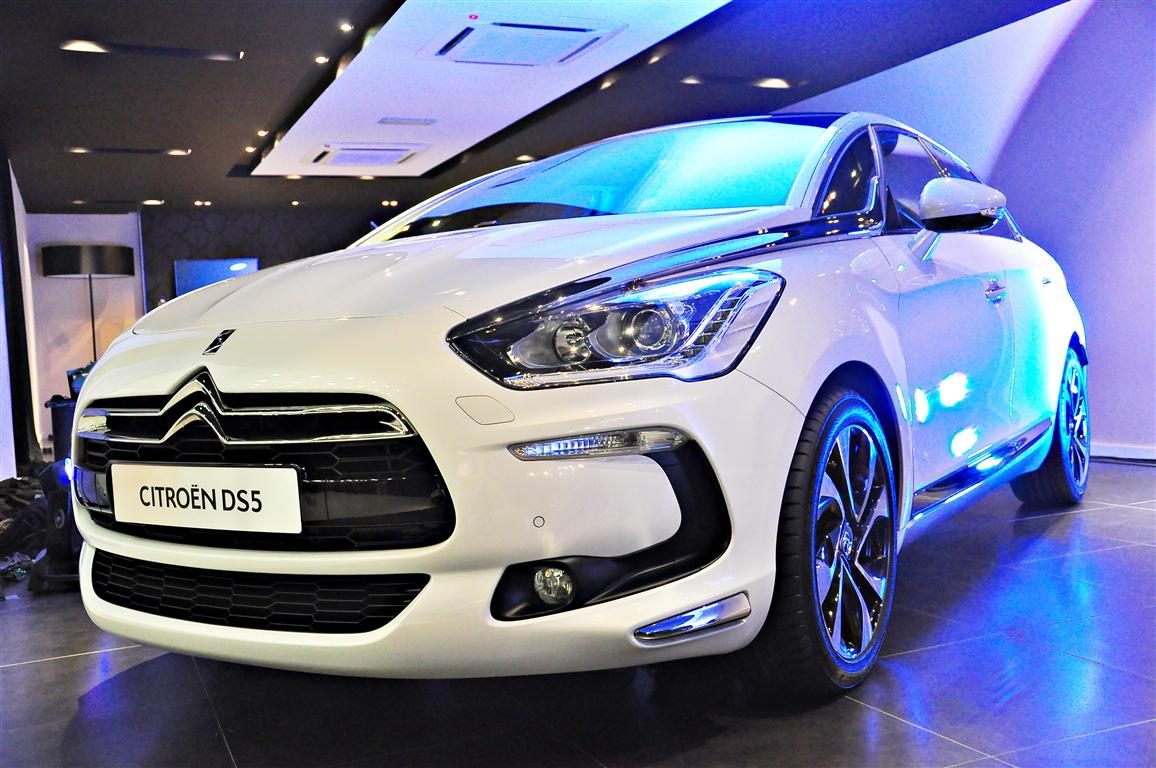 The Citroen DS5 comes handsomely equipped with a steely gaze, underlined by its signature LED lights, distinctive chrome-finished sabre and rear wing design.
For its cabin, there lies an aerospace-inspired design and styling, truly cockpit-like especially with its retractable transparent and coloured blade for a HUD (Head-Up Display) and comes with a rearview camera, Arkamys audio processing with a 10-speaker Denon HiFi system and dual-zone automatic air-conditioning.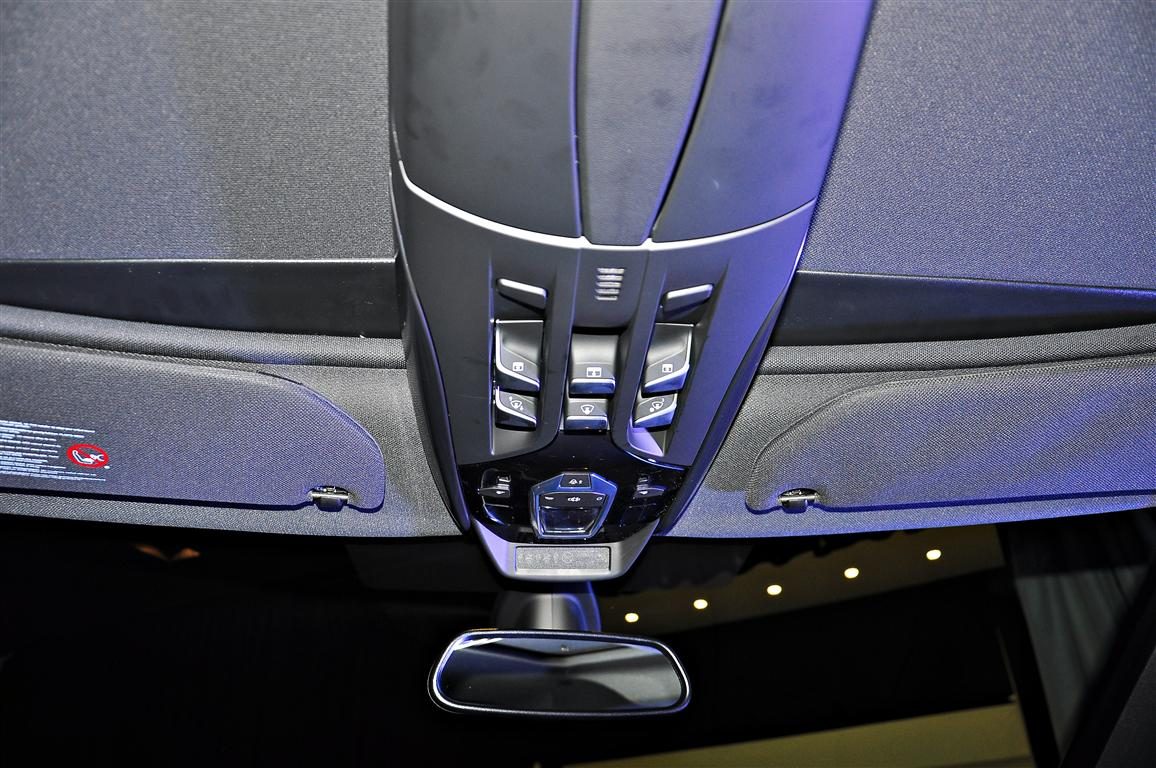 What's more impressive is the roof centre console that takes after an aircraft-styled overhead controls that separates two individual glass roofs up front, while the rear sports another – all individually controlled.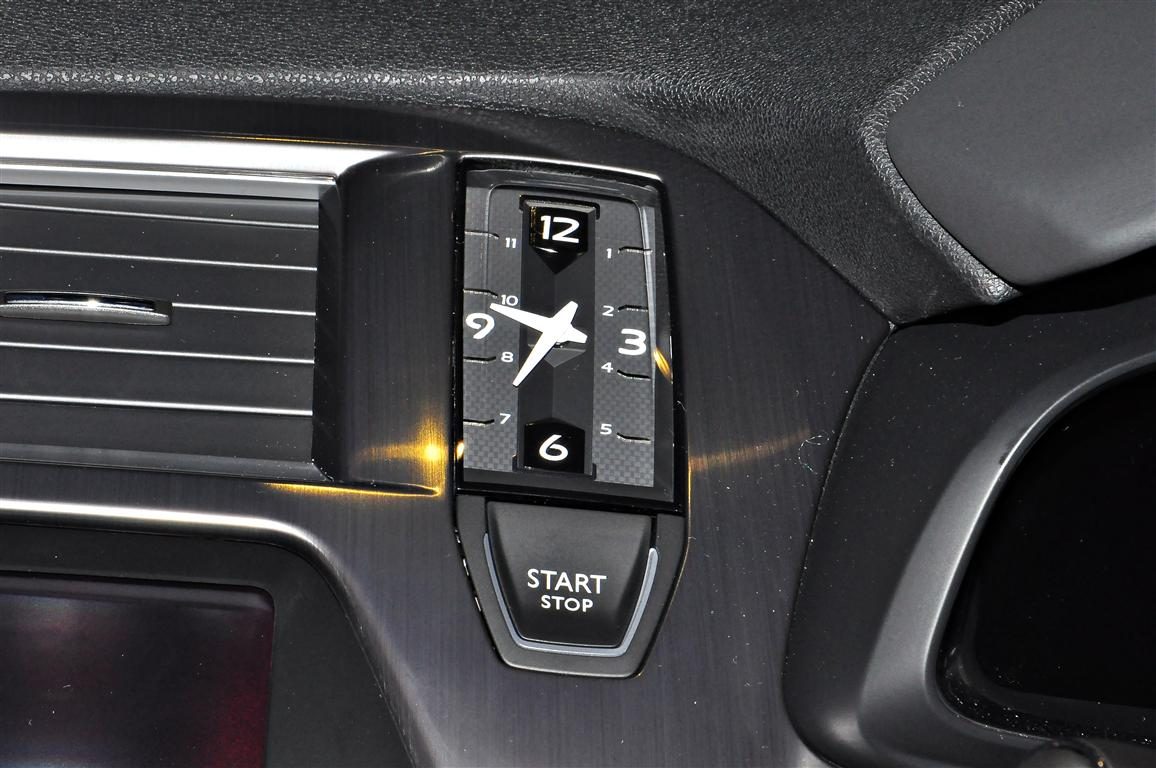 Push-start ignition and a keyless entry system has been included in the mix along with touch sensors to on the door handle to lock or unlock the vehicle.
Extremely plush leather electric seats, in your choice of either Fauve Club or Red Club lie ready to receive you and comes equipped with memory functionality as well as lumbar and massage functionality for the driver's seat. An electronic parking brake, automatic wipers, Xenon headlamps with cornering function have also been thrown into list.
To roll about, the DS5 comes with a set of uniquely styled 18″ alloy rims with a black gloss diamond-effect and colour options come in the form of Noir Perla Nera, Gris Galena, Brun Hickory and Blanc Nacre.
Power comes from a 1.6L twin-scroll turbo high pressure (THP) petrol mill with direct injection and churns out 156bhp and 240Nm of torque while coupled to a 6-speed automatic transmission. Fuel consumption ratings on a combined cycle is 7.3km/L while CO2 emissions are limited to 169g/100km.
Included in the mix as standard for the DS5 are ESP, ABS, EBD and EBA as well as front, lateral and curtain airbags to go along with its RM195,000 (OTR) price tag.
The second model within the DS line would be the Citroen DS4 which come in featuring a 2+2 coupe, though it seems rather capable of accepting a full load of 5 (including driver), within its uniquely sculptural and curvaceous body.
The car does seem rather raised on its suspension as its concealed rear doors seem to stretch the rear lines, sort of elongating its interestingly sculpted silhouette, while it rolls on 18″ alloy rims.
The interior isn't as up-market as the DS5, and if you're familiar with Peugeots, then you'll begin to notice the certain areas that have been re-used, such as the gear knob and electric window controls on the driver-side. To add a little touch for a sports, the rubber pedals have been change out for some aluminium.
The seats are also equally as plush as in the DS5, fantastically comfortable and luxurious, while you gaze outwards and upwards through the large panoramic windscreen that extends unusually far into the roofline.
Although sun visors are always equipped in the interior, it is also capable of extending itself further forward to help reduce the blinding effects of early morning or evening sunrises and sunsets a very interesting unique feature no doubt.
The DS4 comes fully equipped with dual-zone automatic air-conditioning, an Arkamys sound system, Bluetooth capability and Habana Club leather with bracelet confection.
Under the hood of the DS4 lies its 1.6L twin-scroll turbo high pressure (THP) with direct injection powerplant, producing 163bhp and 240 Nm of torque while a 6-speed automatic transmission gets mated to it and is rated to provided 7.7km/L on a combined cycle while CO2 emissions are limited to 178g/100km.
In terms of safety,the DS4 gets ESP, ABS, EBD and EBA, and includes a blind spot monitoring system that flashes a light on the side view mirrors should a vehicle be detected. There's even Xenon headlights, daytime running lights (DRLs), front fog lamps with cornering functionality, automatic rain sensors, driver's seat electric lumbar and massage functionality, Intelligent traction control, hillstart assist and a parking space gap measurement system thrown into the mix for the DS4; as have front, lateral and curtain airbags been installed ready to receive you should the unfortunate occur.
The Citroen D4 is available in your choice of Blanc Nacre, Brun Hickory, Rouge Babylone and Noir Perla Nera to go along with the on-the-road price of RM165,000.
In terms of warranty for both the Citroen DS5 and DS4, it comes in the form of a 5-year warranty with unlimited mileage.