Celebrating its world premier at the 2013 Geneva Motor Show is the Carlsson SLK 340 that has utilized some advanced construction techniques specifically to go hill climbing with all its glorified modifications.
Having been built from scratch (from a body shell in fact), the car has followed a strict diet to come weighing in at only 780kg, thanks to the predominant use of carbon composites to give birth to the Carlsson SLK 340 JUDD.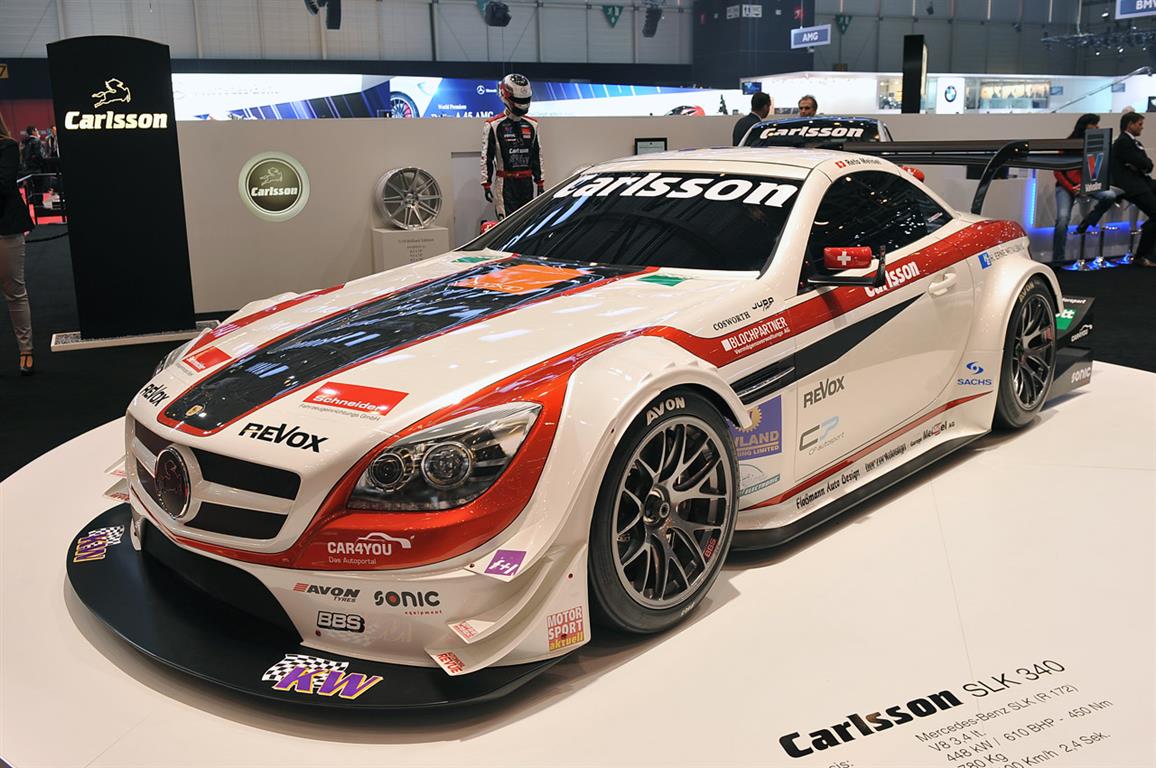 The formation of the car's exterior has come about thanks to some extensive aero-tuning in the wind-tunnel in order to maximise down-force measurements while the underbody has been flattened, according to Dipl.-Ing. (FH) Markus Schuster, Managing Director of Carlsson Germany. A total of 1,800 hours has been spent developing the SLK to where it is right now.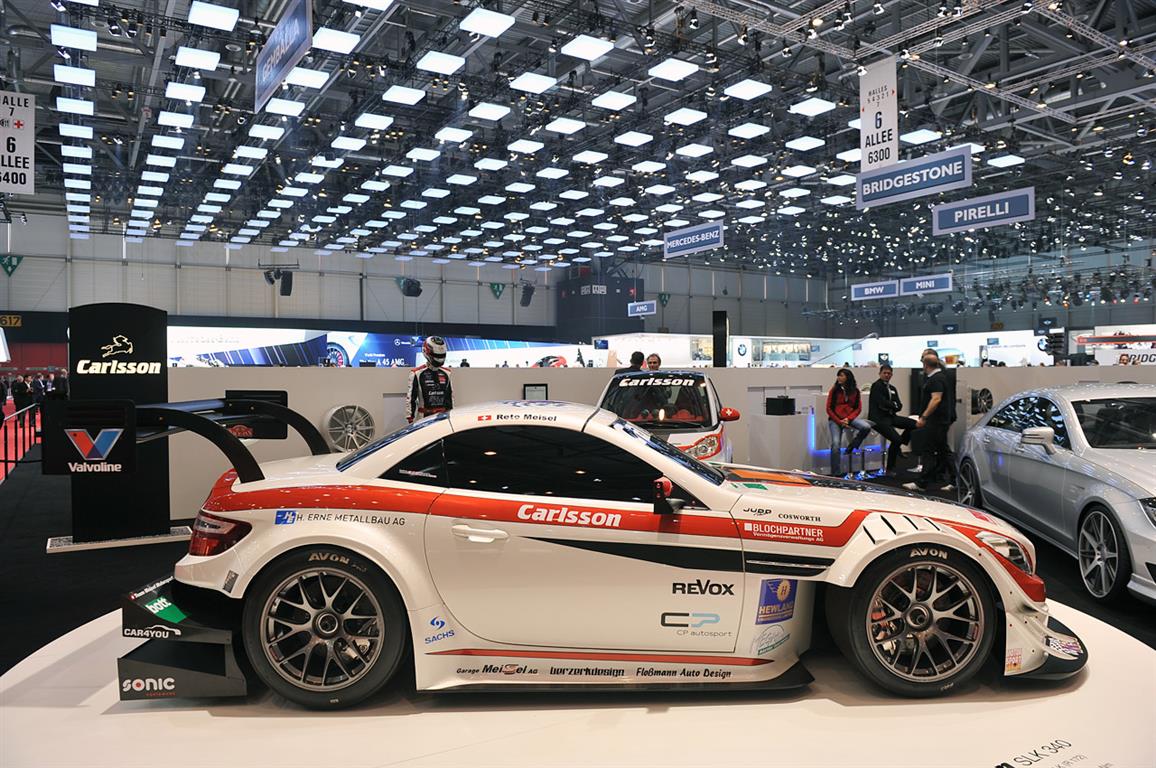 In the bowels of the SLK's engine-bay lies a 3.4L V8 weighing in at 120kg and tuned to the rumblings of 610bhp and 430Nm of torque that's managed by a Hewland transmission via paddle shifters, sending all that twist to a set of BBS racing rims (10×18 front, 13×18 rear) and wrapped by AVON tires. A 3-way adjustable KW competition suspension has been employed to help get the SLK's driver through the bumps without the bruises and for sure there's a roll-cage installed with everything meeting all the relevant international requirements.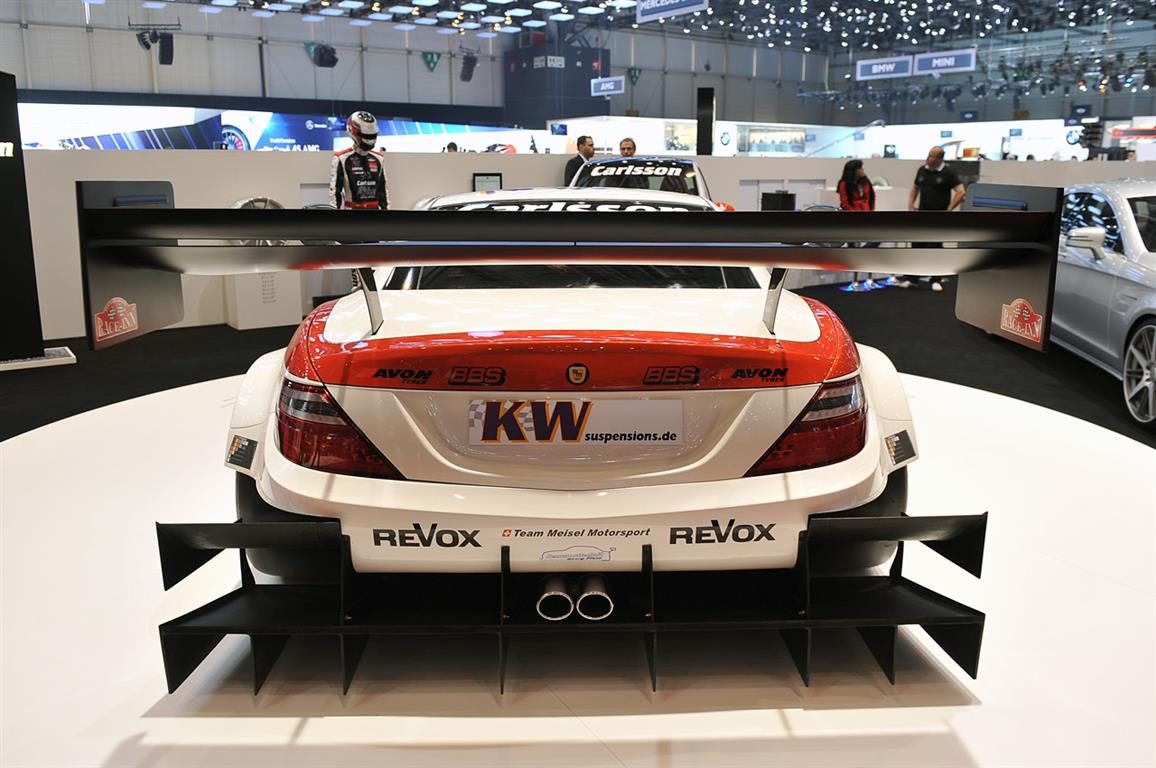 Carlsson isn't saying much about their brakes, except they've gone with ultra-light materials, including the seats that came from Fibreworks that will provide the necessary lateral support for team leader and driver – Reto Meisel, who is well-versed in hill climbs thanks to his experience that stems all the way back to 1989 and managed to dominate the German Mountain Championship (1999-2001), as well as managed to clinch the 2002 Swiss Mountain Coupe and even became the German Touring Car Hill Climb Champion in 2007 and 2009.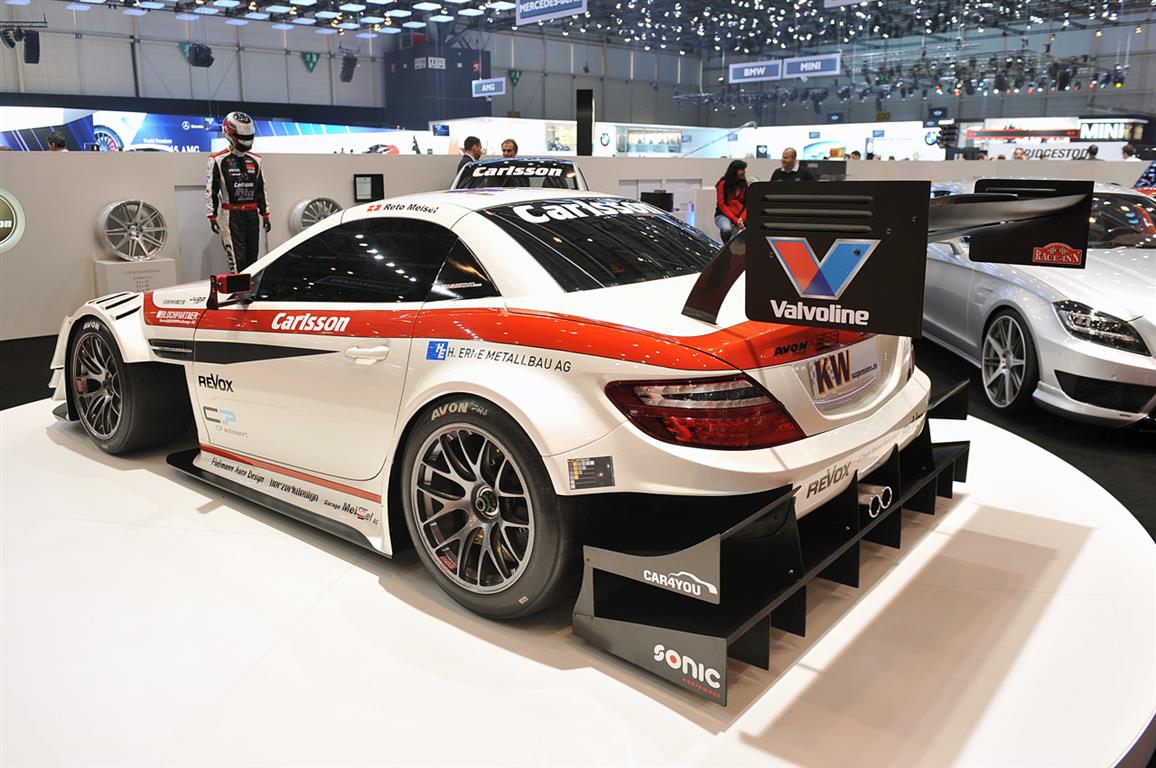 Now four years have passed with the German's eyes drawn to the legendary Pikes Peak International Hill Climb in Colorado, looking to wipe the smiles off Hyundai and Suzuki no doubt who have gained such recognition from their past performances up the treacherous route.