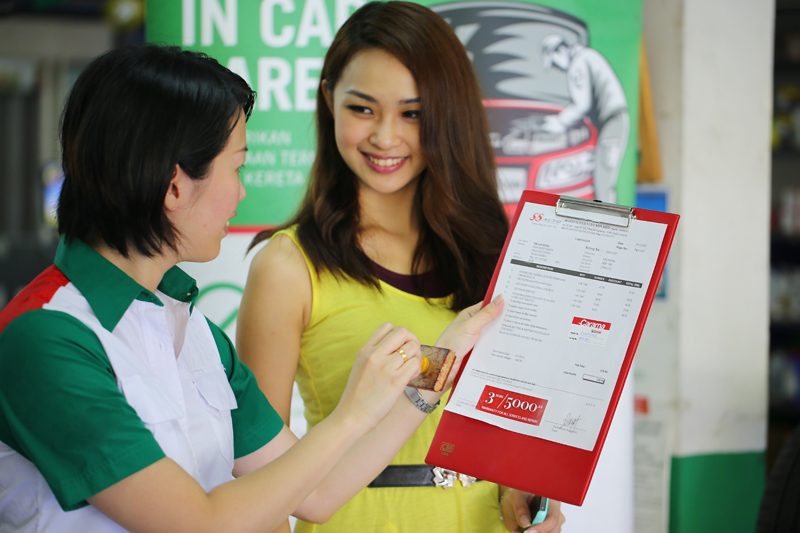 Finally, a central venue for most of your car maintennce needs and more. Carama.com by Castrol is Malaysia's First online car care portal for trusted car care, offering more than just convenience and trust. This week onwards, bookings made through the certified and listed workshops on Carama.com will include a 3 months or 5000km warranty. If you're too busy to collect your car, the service even comes with a free drop off service! Beats the hassle and hair-pulling experience most car owners face when dealing with workshops.
With Carama.com, car owners are guaranteed a fair price and have access to over 100 workshops and providers across Klang Valley with the ability to, and the benefits of:
Workshop Locator – A feature to locate the nearest workshop and list workshops with in-depth details.
Spare Parts Calculator – A function to assure Carama.com users pay the right price by providing estimate cost for most car models
My Car Logbook – A feature that provides car owners with service reminders. Helps users schedule a recommended interval for servicing, to ensure a well-maintained vehicle.
Carama Reward – Is a money-saving, cash-back redemption model that rewards car owners for their usage, engagement, reviews and sharing of Carama.
Carama Certified Shops – Are shops that have undergone a 40 point rigorous screening by Carama's third party experts, ensuring that they meet the highest standards of quality, skills, transparency, customer service, health, and safety compliance.
According to the NCCC, National Consumer Complaints Centre, over 1,600 complaints were filed and mostly due to the grievances on the quality of service provided by the car care service centres. Adding on to this, were the mismatch between the initial quotation and the actual bill for repairs.
This further contributed to the need for reliable service centres and assurance for fair pricing within the Malaysian automotive industry. Which explains the reason for the conception of Carama.com. Sumeet Wadwha the GM of Carama.com said "By providing assurance on the quality of workmanship & pricing, Carama offers peace of mind to the Malaysian car owners and helps uplift the overall standard of service and maintenance at independent workshops. The three month after service warranty is in recognition of the support and demand for reliable car service centers, We also realize the pressure on time that most people are facing these days due to busy jobs, family commitments and other factors. Ensuring your day routine does not get interrupted; Carama workshops will provide the convenience of a free drop off service within five km radius."
So, be amongst the first to experience Malaysia's first car care portal and get rewarded RM20 by just signing up at http://www.carama.com/. Save an extra RM10 when you use promo code TRUST2013 * at time of booking.