Canadian three-wheeler specialist Campagna Motors will soon debut a new model that will go by the name of T-Rex 16S, which will join the ranks of the company's other three-wheelers – the Kawasaki-powered T-REX 14R and T-REX 14RR and the Harley-Davidson-powered V13R. This time around, it gets a 1.6L BMW Motorrad powered inline-6 engine.
The engine from BMW seems a tad large for one coming from its Motorrad division, let alone a displacement of 1.6L, but none-the-less it's got a peak output of about 160bhp at 7,750rpm and 175Nm of torque at 5,250 rpm, while mated to a 6-speed sequential gearbox that sends power to the chain-driven rear wheel.
BMW actually shipped both their engine as well as engineers to Canada to have them work closely with Campagna as to how they were going to integrate their powerplant and transmission, new electronic systems and other components into the T-Rex.
Although it's supposed to be an alternative form of a motorcycle, it actually does have a cabin strictly for 2, along with a steering wheel, a pair of waterproof seats, an 180-watt RMS Alpine audio system with iPod/iPhone/USB and Bluetooth connectivity, and Sirius satellite radio. The exterior even sports a cargo space available under the hood and two side-cases offering 46L each.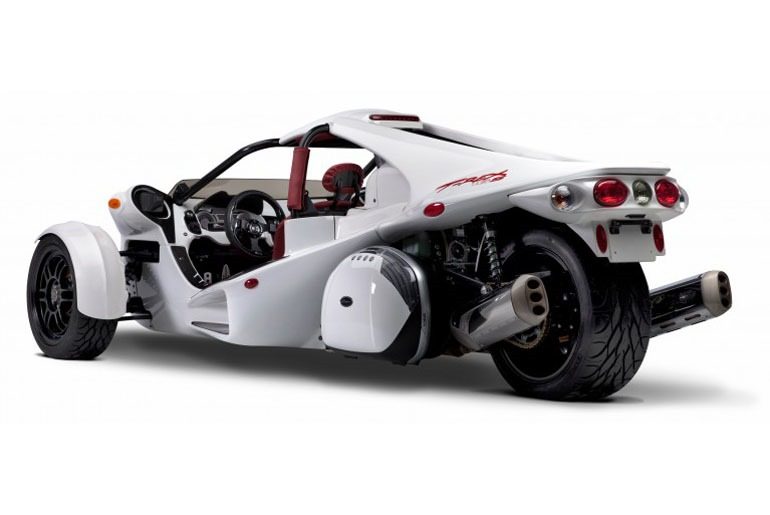 Campagna's T-REX 16S model comes in measuring 3,500mm long, 1,981mm wide and 1,067mm tall and it's ability to dash from standstill to 100km should be inferior to that of the T-REX 14R/RR, which does a century sprint in 3.92s and has a top speed of 230kmh from its 197bhp Kawasaki engine.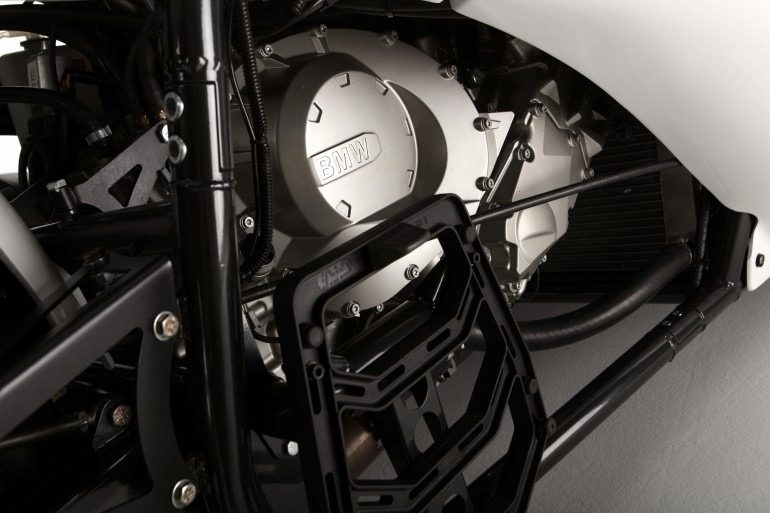 Though pricing has yet to be mentioned, the T-REX 14R comes costing USD$59,999, but with a BMW mill finding its way in there, there's no doubt that Campagna will be charging a little more extra for this.