Brabus – famously known for taking regular, everyday useable Mercedes and turning it into something unimaginable. Every time Mercedes Benz come up with a new car, they will be the first to make it outrageously fast and insanely quick on a straight line. Remember the Brabus CLS Rocket that hit 380km/h on a run? Or what about the torque crazed Brabus SV12S Bi-Turbo Roadster that Clarkson drove? Well these are examples of the raging monsters that Brabus can produce and they are back…with the Brabus 850 Shooting Brake!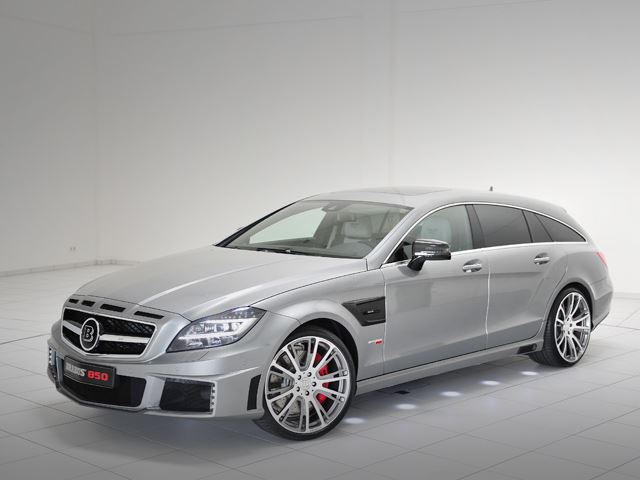 Based on the Mercedes-Benz CLS Shooting Brake, Brabus claims it to be the "World's most powerful street-legal All-Wheel Drive wagon" and we believe them! Probably.. In fact the last most powerful AWD wagon was from MTM with their 720bhp RS6. Powered by a 5.9-litre V8 thats been through a few surgeries to produce 850bhp and a mad torque figure of 1150nm. Just to make it clear, that figure is limited to 1150nm. Brabus says that the 850 Shooting Brake will churn out 1450nm but well, we probably won't need to use the extra 300nm.
Mated to Merc's 4-MATIC system, the 850 Shooting Brake will do the Zerotohundred sprint in 3.1 seconds. It may not sound that impressive but understand that 3.1 is hypercar territory these days. At the same time, it'll keep shredding its tyres all the way to the region of 230mph or 370km/h. Thats still shy of the good ole' Brabus Rocket but we are quite sure that this is just the beginning of the Brabus madness lineup.
So..what do you think? Yay or nay?