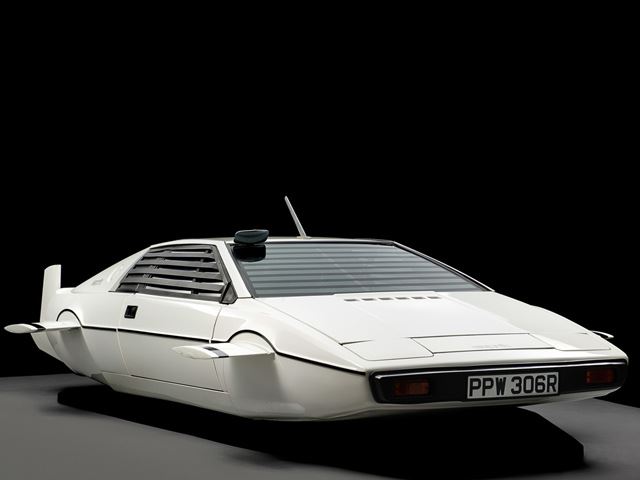 The man in the tuxedo famously known as James Bond was always the centre of fascination when it comes to his missions, his gadgets, his girls and MOST importantly.. his cars! Brands like Aston Martin take pride in their collaboration with Double-0 Seven and for over 40 years of the franchise, James Bond will always forever be known with his 1964 Aston Martin DB5.
But there is one that is coveted as the most extreme 007 car to ever come out of the Q-garage..and its the Series 1 Lotus Esprit. Famous for its debut in 'The Spy Who Loved Me', the Lotus Esprit driven by Roger Moore made an epic appearance running away from Stromberg's goons and eventually jumping off into the sea; transforming into a submarine – making history. Although the real car never actually made it as a submarine, with a little camera trickery; it made it to the big screen. Is it the greatest bond car though?
Perhaps not but it'll always be one of the most iconic. Codenamed 'Wet Nellie' on set, they actually made a 1:1 submarine figure out of the Lotus Esprit however the 'car' was never operational and neither could it work underwater. After the movie was launched it wow'ed the fans and crowds at various autoshows and eventually was stored in a warehouse in Long Island, New York for over a decade. History aside, the car jumped about to various owners and was eventually restored and displayed at the Peterson Automotive Museum.
The car resurfaced recently and was put up for auction earlier this year in June. As iconic as it is, we could never imagine a collector's item that can't even be driven could catch a hefty price. The final price the Lotus Esprit was auctioned off at was $968,000. Yes! That is not a typo. Like I said, a hefty price..
It can be seen as a piece of art but would you spend all of your life's savings on a car that can't even move? The new owner has not mentioned to anyone on his plans with his latest acquisition but at least we know that it won't be seen on the road, since it can't be driven. What would you do with it?