Lotus Cars Malaysia has just officially opened their first Lotus Flagship Showroom that's strategically located in Sungai Penchala and was officiated by PROTON Advisor YABhg Tun Dr Mahathir Mohamad and accompanied by Executive Chairman of PROTON – Dato' Sri Haji Mohd Khamil Jamil.
As part of DRB-HICOM's plans to help revive the English brand in Malaysia, the Flagship Showroom and Centre is built on a 10,520m2 of land that offers a complete LOTUS experience within and also houses a Service Centre, capable of accommodating up to 20 vehicles per day. Lotus owners are now able to easily service their ride and obtain spare parts as well.
Covering an area of 1,060m2 with a dedicated Sales area for both new and pre-owned Lotus cars as well as an area that showcases Lotus life-style merchandise and products. There's even a delivery room, open deck garden and a customer's lounge within the main building.
Other than being a mere location to purchase and service all things Lotus, the showroom has also been designed with a 372m2 Customer Interactive Block where it can accommodate a 'hang-out" area for other Lotus owners as well as become a venue to help coordinate events; with convoys, races, and Defensive and Advance Driver Trainings in mind – hints for future upcoming Lotus events it might seem.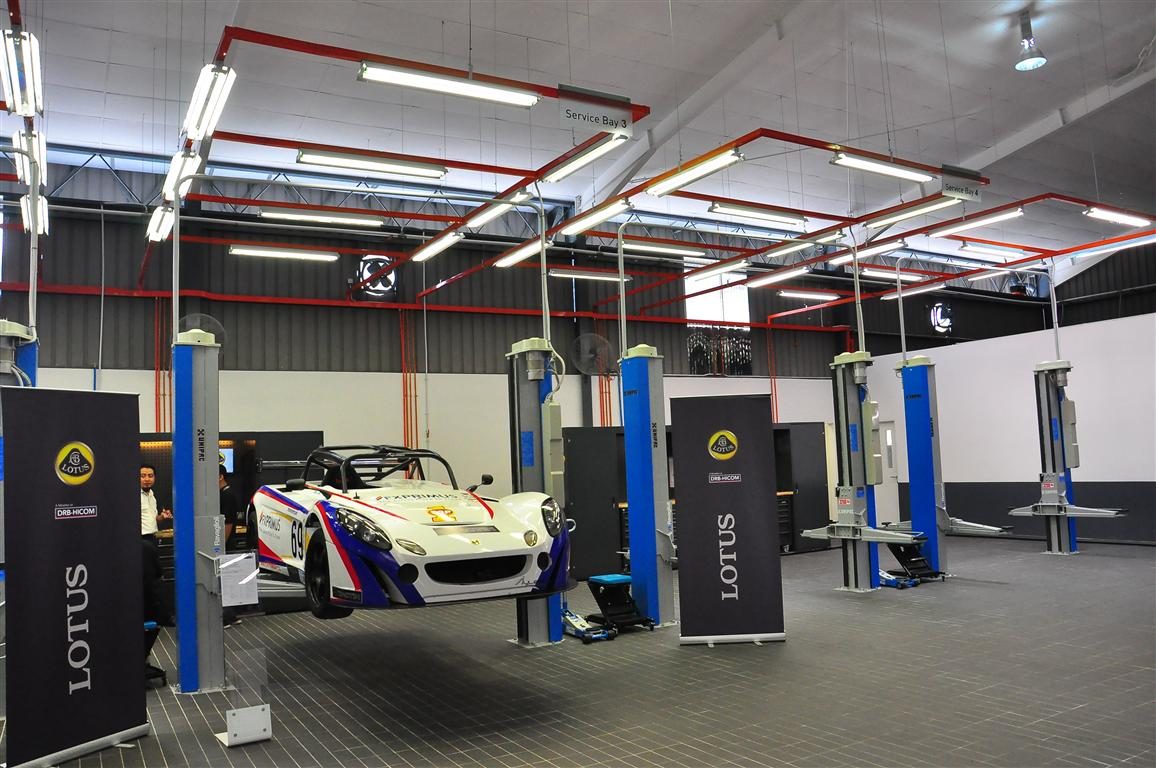 The new Lotus Flagship Showroom is located at Lot 2806, Jalan Damansara, Kampung Sungai Penchala, 60000 Kuala Lumpur.
During the opening of the new Showroom, Lotus Cars Malaysia also took the opportunity to unveil two new chargers that will now become the spearhead of the brand's revival with the new Lotus Exige S and Elise S.
Both their engines are still utilising a Toyota engine that's capable of breaching the 200kmh speed barrier and both come in excess of 200bhp, thanks to them being force-fed by a supercharger. However, the difference lies in the type of engine configuration and displacement that lies mid-mounted in the 'glued together' chassis.
The entry level Elise S comes with a 1.8L 2ZR-FE 4-cylinder engine with DOHC, 16-valves, Dual VVT-I and is transversely mounted with a Magnuson R900 supercharger with Eaton TVS technology bolted on – all of which gets coupled to a 6-speed manual transmission.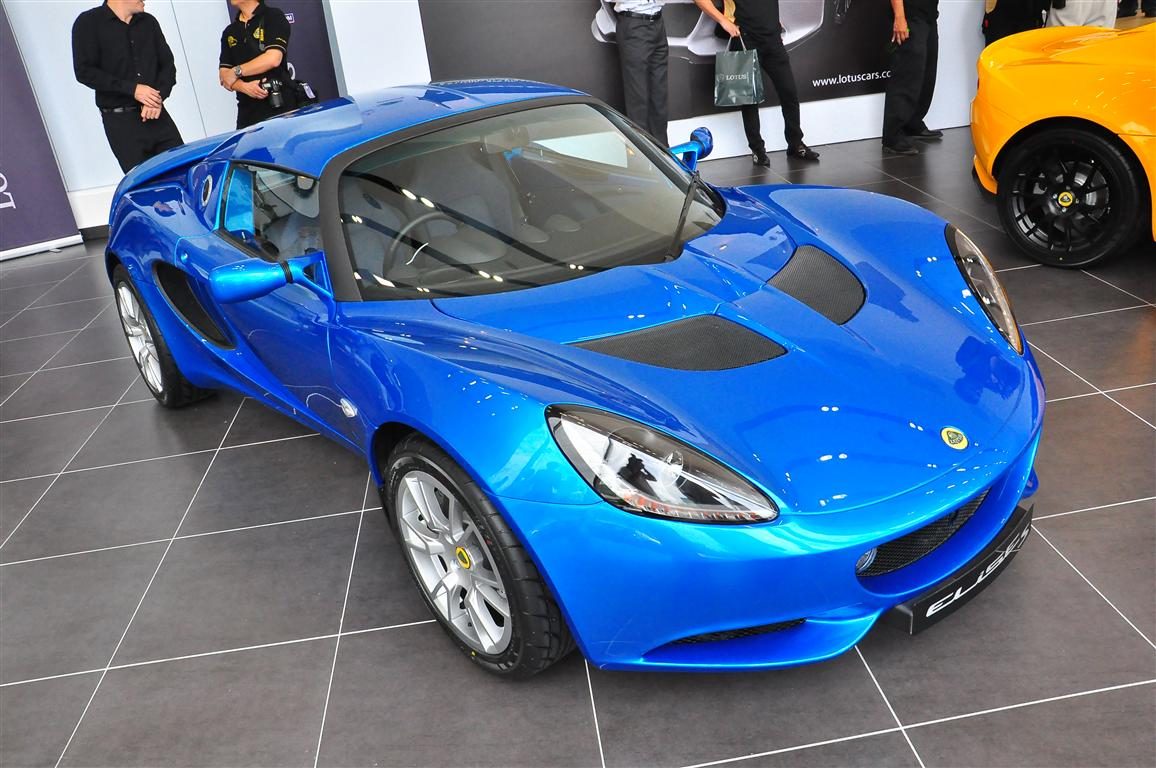 This now puts the 924kg Elise S' power rating at 217bhp at 6,800rpm with 250Nm of torque at 4,600rpm, allowing it to sprint to 100kmh in just 4.6 seconds and will reach a Vmax of 234kmh; only it will require you to dig deep into your pockets for to find RM332,300 (non-OTR price) in order to own one.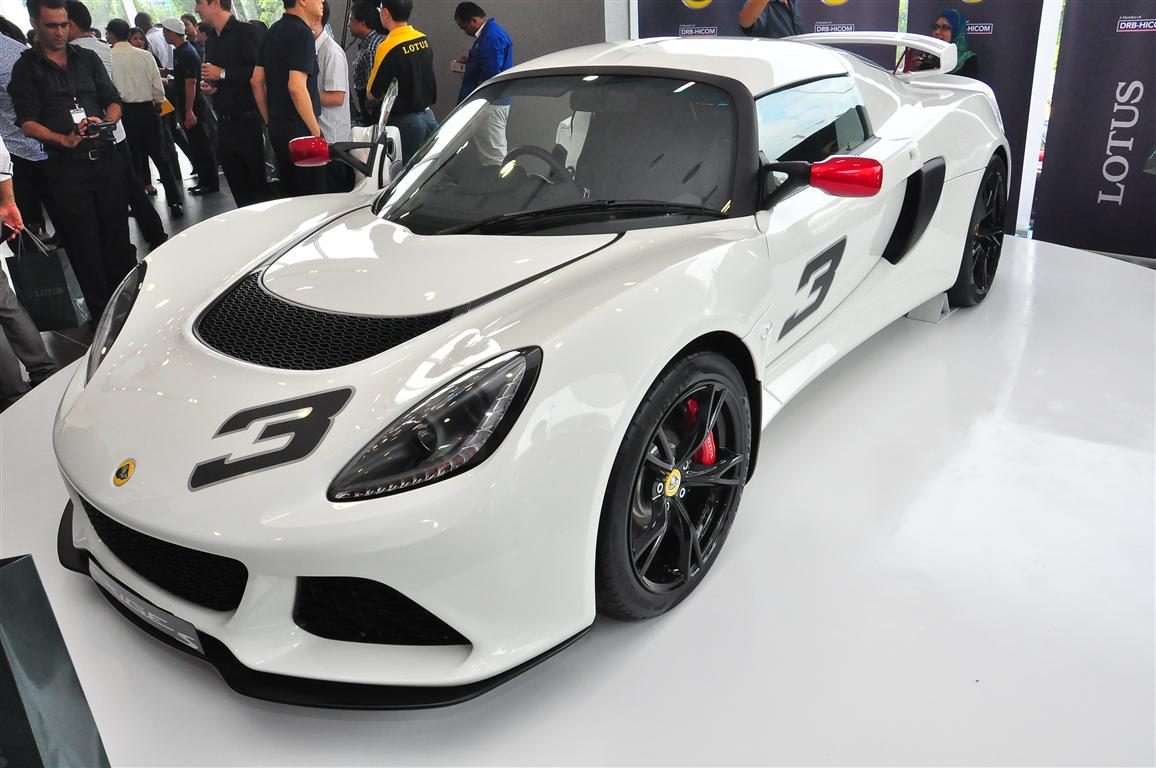 The Exige S on the other hand gets a larger 3.5L 24-valve DOHC V6 with Dual VVT-I. But instead of a supercharger from Magnuson, it utilises a Harrop HTV 1320 Supercharger with Eaton TVS Technology coupled to a 6-speed transmission as well.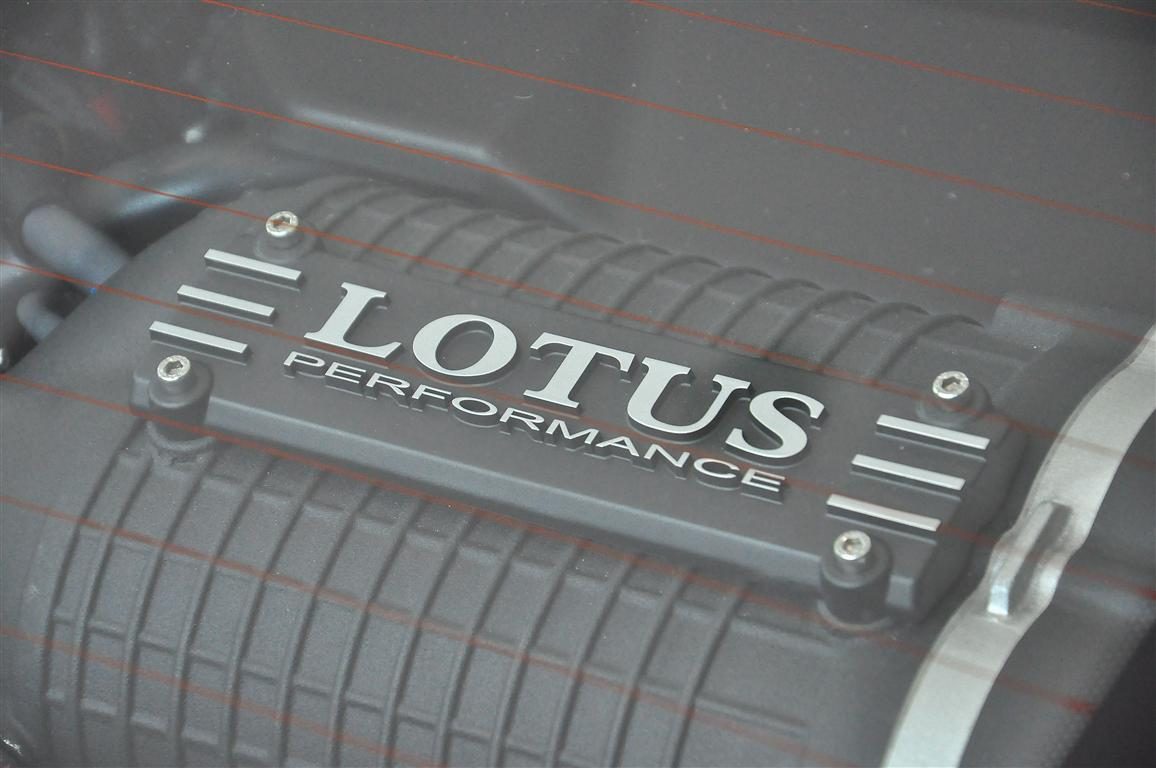 With the engine dressed up ready to party, it'll send 354bhp at 7,000rpm and 400Nm of torque at 4,500rpm to the rear wheels in order to catapult its 1,176kg to 100kmh in just a tickle under the 4 second mark and onwards to a Vmax of 274kmh.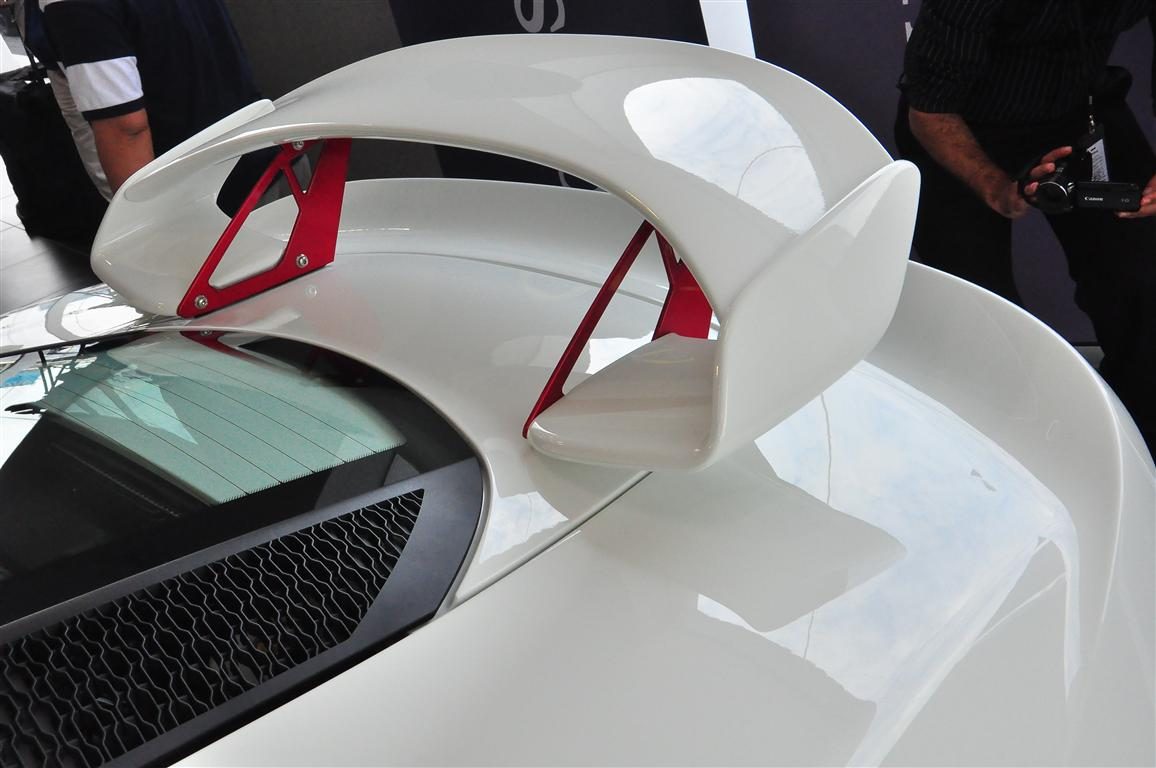 However this particular get-up is going to require you to dig a little more deeper in to your pockets. There are currently two variants on offer, coming in the guises of a roadster and a coupe version and each costing RM452,030 and RM467,230 respectively.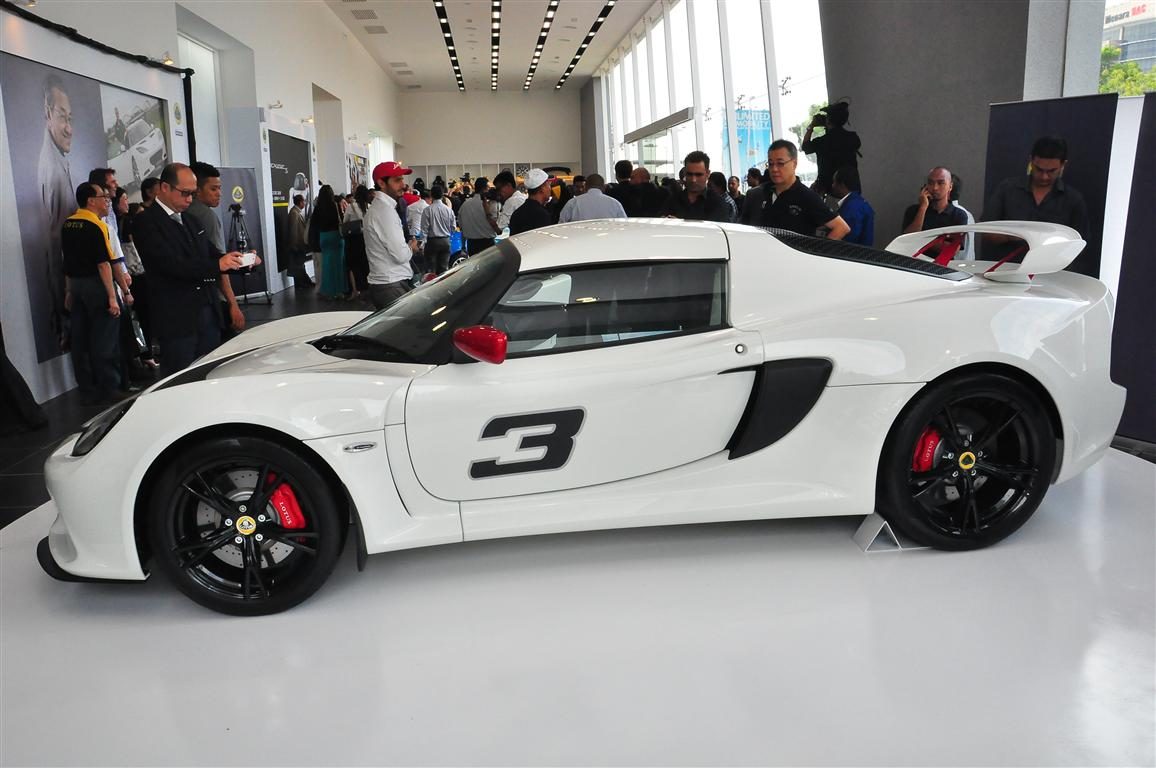 Both the new Elise S and Exige S comes with a 3 year or 100,000km warranty (whichever comes first) for these power-packed spartans.
Related Posts