We initially reported about Alpina's upcoming F30 offering for the 2013 Geneva Motor Show in mid February and now here it is, up front and personal, the new BMW ALPINA B3 Bi-Turbo with its inline-6 3.0L petrol engine that's capable of delivering 410bhp and a maximum torque of 600Nm.
ALPINA has confirmed that their new B3 Bi-Turbo will see it receive a set of adaptive ALPINA sport suspension system along with an 8-Speed Sport Automatic transmission that comes with a set of ALPINA SWITCH-TRONIC buttons located at the back of the steering wheel and the transmission will allow you to cruise along at 170kmh on 8th gear while the engine purrs along at 2,500rpm.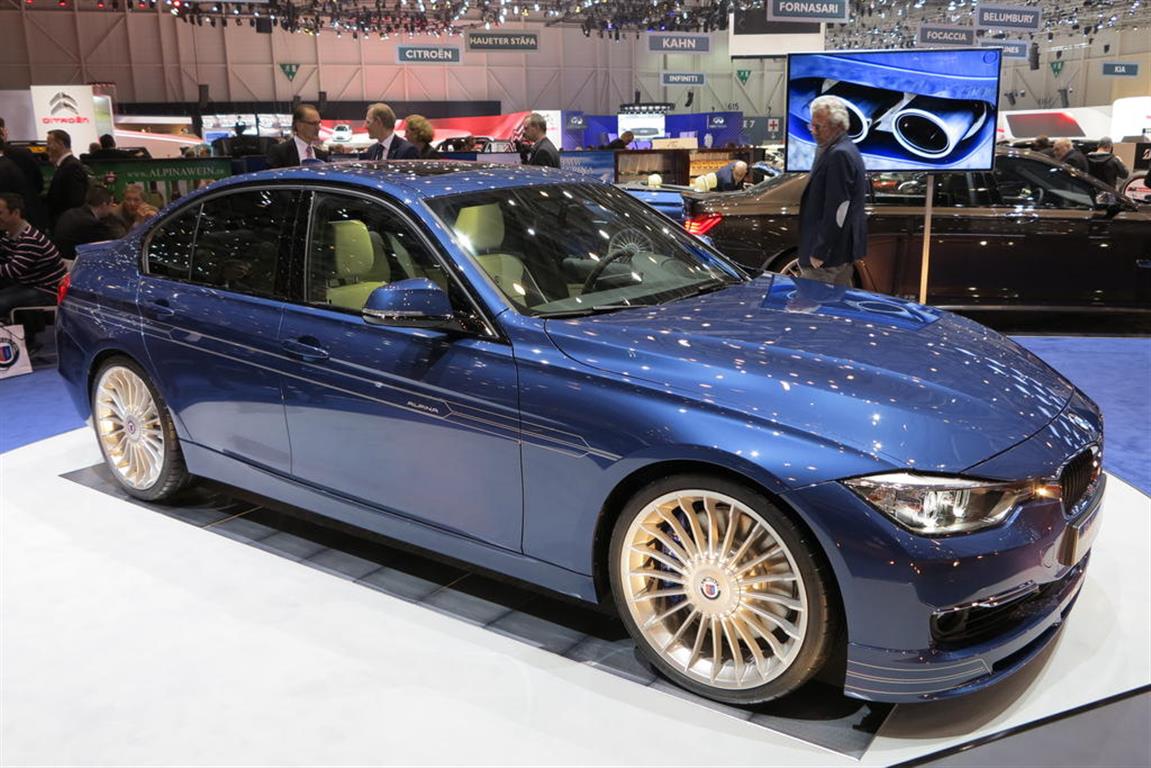 It also gets a set of 20″ ALPINA CLASSIC rims wrapped by low profile MICHELIN Pilot Super Sport tyres, hiding away its 18″ high-performance brake system with 370mm discs at the front and 345mm discs at the rear. Aluminium callipers (4-piston on front axle, 2-piston on rear axle) painted in blue and clearly bearing the ALPINA logo, in conjunction with high-performance pads are responsible for bringing you back from insane speeds when the B3 is capable of shooting off the line to 100kmh in just 4.2s, while 200kmh is achieved in just 14s  before reaching a Vmax of 305kmh in 7th gear.
Previously we mentioned that the new B3 for 2013 also came with realized fuel savings that's capable of achieveing a consumption figure of 7.9L/100km; in fact ALPINA has specifically indicated that it'll be able to achieve 7.6L/100km as long it's sipping on RON98 fuel with emissions of CO2 at just 177g/km from its 2,979cc (N55) inline-6 powerplant.
With high-precision direct injection, Valvetronic, Auto Start Stop and a pair of blowers, the B3 Bi-Turbo's 410bhp is found from 5,500 – 6,250rpm and a maximum of 600Nm of torque can be generated at only 3,000rpm. ALPINA has even gone on to indicate that 550Nm of pulling-power is easily and readily accssible from 2,200 to 5,200rpm and is handled by it's ZF 8-Speed Sport-Automatic transmission. Meaning to say, that it'll get from docile to insane with merely a prod of the accelerator and allowing the inline-6 to sing its way to a 7,000rpm red-line, while a maximum boost pressure of 1.2 bar can be dialled up instantly without any lag.
ALPINA has also indicated that the B3 Bi-Turbo also comes in an all-wheel drive configuration utilising BMW's xDrive System and calling it the B3 Bi-Turbo Allrad with the same performance figures, only it'll get you to 100kmh in 4.0s flat, 0.2s quicker, than the it's RWD twin. Unfortunately, ALPINA is saying that this won't be made available for Right-Hand-Drive markets (Yep, that means us).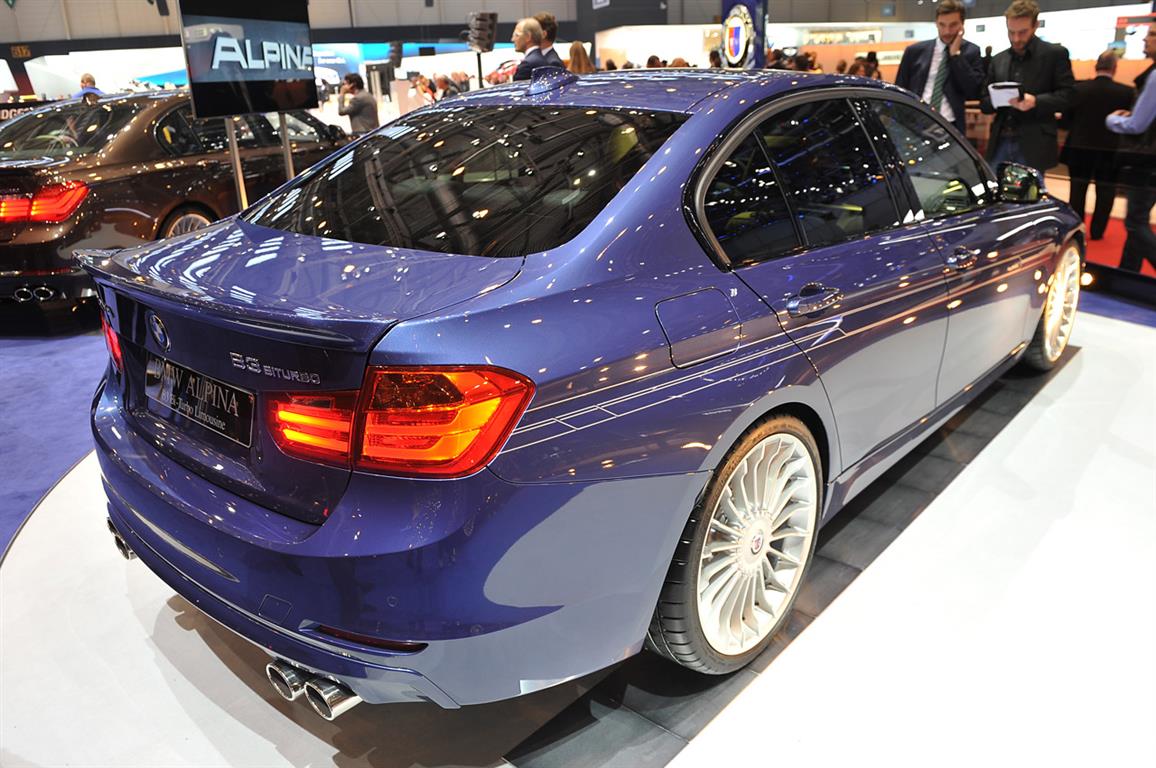 BMW's 3.0L (N55) inline-6 engine received quite a work-though, with a specially cast aluminium crankcase with Bi-Turbo capable flanges, which enable the mounting of two turbochargers along with the required oil and water connections and a close-coupled catalytic converter arrangement. There's even a set of ALPINA-specific NGK spark-plugs and a forged high-strength steel crankshaft finding its way inside for some added durability.
With a pair of turbos now taking up residence under the hood, ALPINA has made certain that heat won't be sapping any of its performance with the installation of a high-capacity intercooler with flow-optimised collector boxes made from aluminium. Coolant cooler, additional separate coolant and engine oil coolers as well as a high-performance 850w cooling fan are now found crammed in the already tight spacing.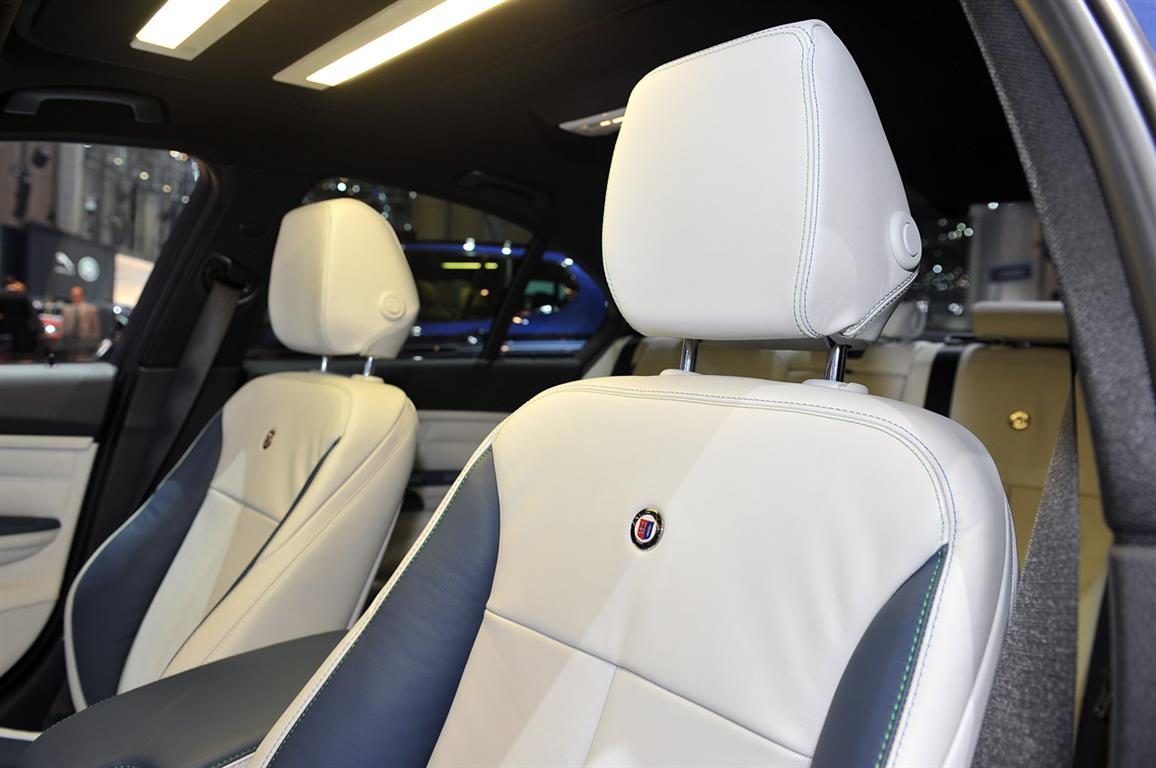 And to add to the excitement is a set of stainless steel exhaust developed in collaboration with Akrapovic, coming in 7.5kg lighter in comparison to the previous B3 with two elliptical double tailpipes that have become synonymous with the German Tuner having been skilfully integrated into the rear valence and promises to provide a a resonant and sporty sound.
Although the B3 Bi-Turbo is fundamentally brutish under the hood, the cabin proves other-wise with its hand-stitched LAVALINA leather upholstery, electrically adjustable heated sports seats, automatic climate control and xenon headlights. The interior finds itself decked out with refined materials for what ALPINA calls "an exclusive ambience" once this particular BMW ALPINA leaves its Buchloe plant, and if need be, the interior can be individually custom-made; most likely to enlarge the sum required to purchase this particular B3 Bi-Turbo.