Were you at Publika, Solaris Dutamas on Saturday? If you weren't, you might just have missed one of the biggest, more diverse supercar gatherings of the year. Over 40 cars turned up to show their support for the YOKUK Supercar Rides 4Charity initiative – a charitable organization for disabled adults and children. YOKUK was founded some 14 years ago, with the simple objective of improving lives and today, has developed into a contributory and valuable service that helps out adults and children with disabilities, through providing care in rural areas.
Edit: At 1PM, 11th December 2012, SCC issued a statement that they've currently surpassed their RM200,000 target for YOKUK! For that, we heartily congratulate them!
There were several stores and events organized for the day – racing simulators where participants could compete against racers Alex Yoong and Rizal Ramli, a rock performance, comedy session with the Jason Leong and Rizal van Geyzel from Comedy Kao Kao, as well as miscellaneous stalls that sold a variety of items to help with raising the amount required. However, there is no doubt that cars (supercars, really) were the stars that brought massive success to the event.
Cars that turned up for the event included a Bugatti Veyron, Lamborghini Countach S, Lamborghini Diablo, Lamborghini Murcielago SuperVeloce, Lamborghini Aventador (that makes four generations of V12 Lambos!), Lamborghini Gallardo Super Trofeo Stradale, Aston Martin DBS, Porsche 911 GT3, Ferrari 458, Ferrari 430, and even a Malaysian-made hot-rod. People who turned up at Publika had a field day, taking pictures of the impressive line-up of exotics.
Prices for the supercar taxi rides started from as low as RM100 where you would be assigned a random car, RM150 to pick a taxi of your choice, up to RM200 for the more special offerings – the Countach, Diablo, Aventador, and Super Trofeo Stradale. The Supercar Rides 4Charity was flagged off by Maya Karin, goodwill ambassador to YOKUK, around noon which brought an onslaught of sights and sounds, delighting the crowd that was present.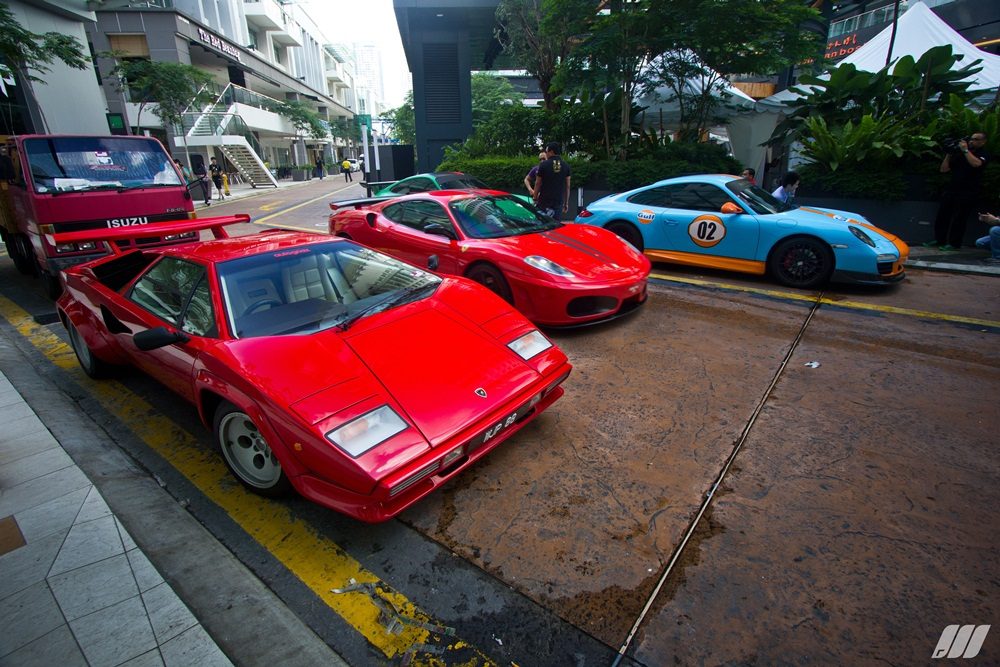 Overall, RM190k has been raised thus far, with several sales still pending which should likely push the final total past the RM200k target. Fantastic work indeed, especially when you consider this was money raised over the course of just several days. Supercar Charity Challenge (SCC) is a five-year fund raising initiative that was inaugurated in 2011, so it will be definitely interesting to see what they have in store for 2013. Whatever it is they plan, we'll be sure to let our readers know.