First there were 30 female participants who entered into this competition on the 24th of April 2012 at Tropicana City Mall; and until last weekend, there were only 12 left who had their focus locked and loaded to have the chance to represent Malaysia as one of the GT Queens for the 2013 Super GT Race season in Japan. Alas, the weekend has come and gone and so has their dancing, prancing and strutting.
Female contestants aged between 18 and 25 with a minimum height of 165cm were allowed for this competition and they were judged based on the manner of their outlook, confidence and their ability to speak publicly.
Out of the initial 30 contestants, those who made it into the top 15 underwent a 1 month intensive training that included grooming, public speaking, posing, catwalk, dancing, fitness training, make up, hairdo tips and everything else that helps the fairer sex catch our masculine and often vulgar attention.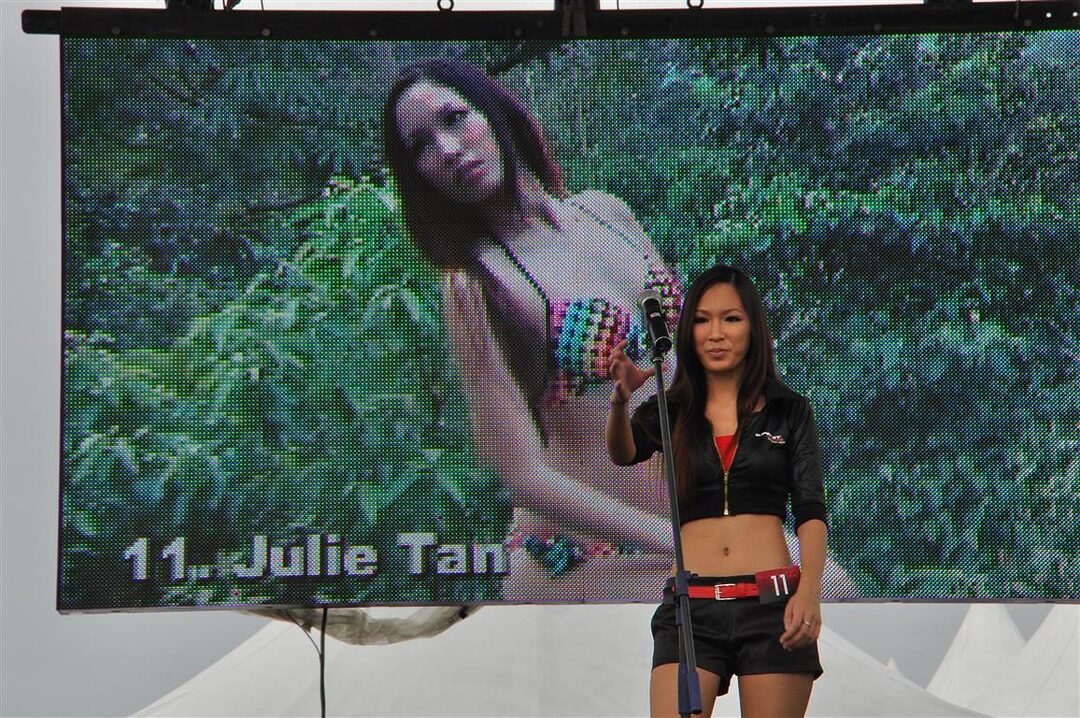 At the end of it all, contestant 11 – Miss Julie Tan managed to bag the win. The judges may have put in their votes but you haven't, and we'd like to know which would have been your personal choice-pick – be it contestant or judge.

Mr Jon Phuah of Engine UP presents Julie Tan (contestant 11) with a mock cheque for RM3,000

First Runner up – Cookies Yap (Contestant 12)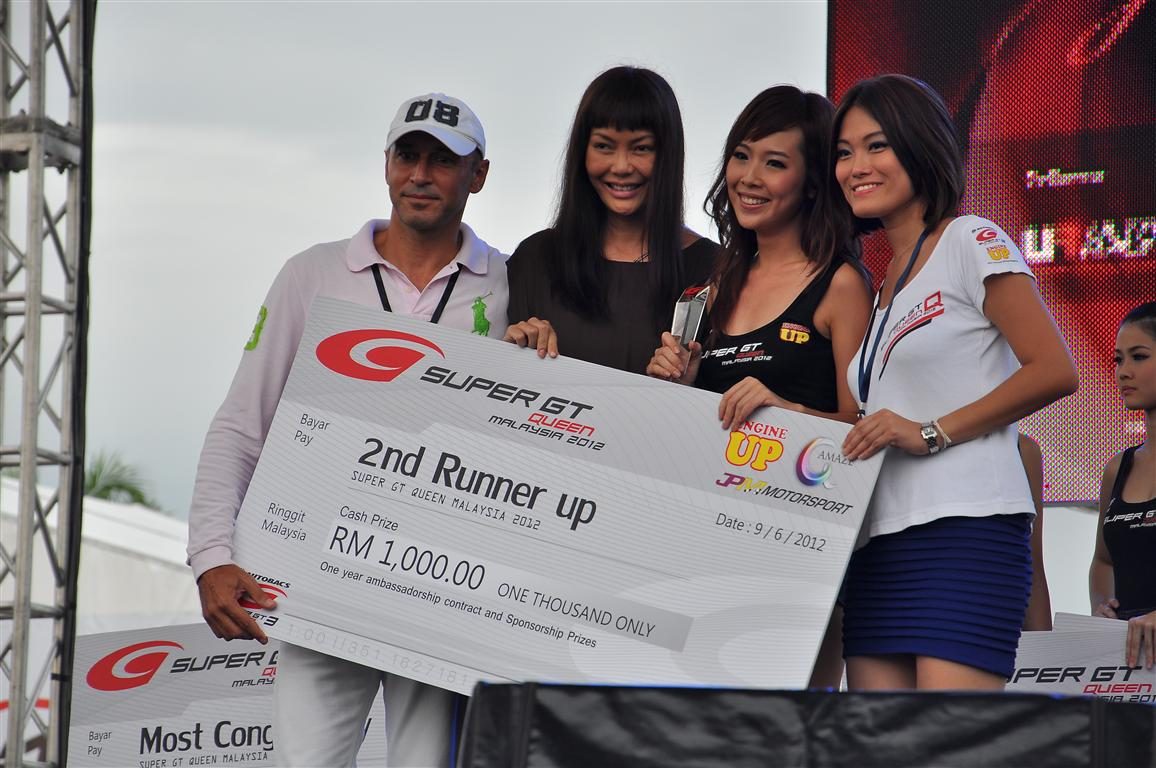 Second Runner up – Mico Lee (Contestant 1) with Dr Paolo (Left)

Cookies Yap (Contestant 12) with The Engine UP girls and an Engine UP Representative.

Erican Chan (contestant 7) wins most Talented!

Lilly Kon (Contestant 2) with Taiwanese actress – Jolie

Pauline Koo (Contestant 10) is Most Photogenic!

Cath Lim (contestant 8) gets Most Body Beautiful from Master Khoo "The Red Dragon" Meng Yang of TNT Kickboxing.
COMMENTS FROM PREVIOUS PLATFORM
06-11-2012, 08:16 PM
  #2

50bhp Junior

Join Date: Jun 2010

Location: Kuala Lumpur

Posts: 82

Likes: 50

Liked: 7 / 6 Posts

Re: Super GT Queen Search (2012) – The Finals!

---

nose bleed lor…

(0)
06-12-2012, 09:04 AM
  #3

I Don't Care!

Join Date: Dec 2006

Location: Penang

Posts: 2,368

Likes: 674

Liked: 187 / 119 Posts

Re: Super GT Queen Search (2012) – The Finals!

---

i like cookies yap!..

(0)
06-13-2012, 09:35 PM
  #4

50bhp Junior

Join Date: Oct 2010

Location: Kuala Lumpur

Posts: 59

Likes: 1

Liked: 11 / 7 Posts

Re: Super GT Queen Search (2012) – The Finals!

---

i like cookies yap too.. got her poster in pro tuner magazine. sexy one. fap on her hehehe <3 <3

(0)