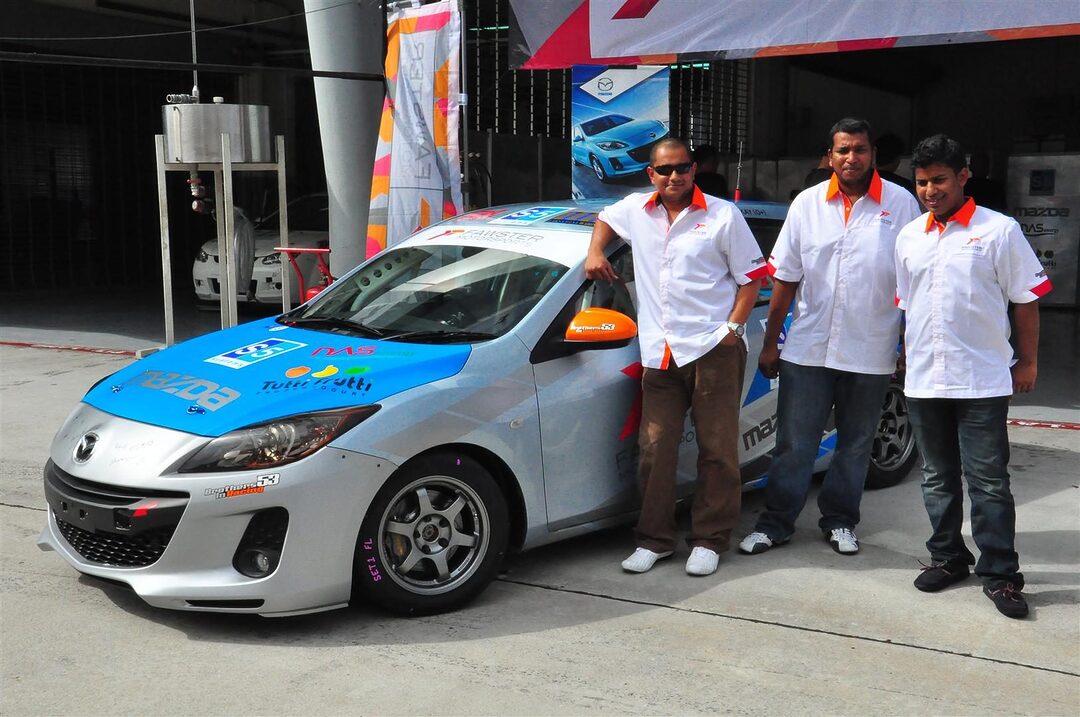 As the weekend approaches, so does the S1K (Sepang 1,000 KM) race to be held on 8th December 2012, as Mazda gets ready to take on other challengers with their inaugural entry of a 1.6L Mazda3 together with Team Fawster Motorsports!
The new race car has been stripped of any remnants that would relate it to a normal road-going one, save the gear knob and instrument cluster from within the cabin, but everything else has either been discarded or replaced.
For one thing, the roll-cage was the first to enter into the cabin, followed by the replacement of the suspension (absorbers and coil-springs), air-filter and brakes that were switched out for something far more robust like a set from AP Racing.
Team Fawster Motorsports are now in cahoots with Mazda Malaysia (Bermaz) in making this historical moment a reality, allowing for the first ever use of a 1.6L Mazda3 to be entered into competitive racing as well as marking the Japanese brand's comeback into the Malaysian motorsports arena after a long hiatus.
The team was formed some 7 years back by a band of three brothers, Nazir, Ridzuan and Khairul. The older pair of brothers; Nazir and Ridzuan, both have about 13 years worth of racing experience each and all three of them form the "Brothers in Racing" Team that came together in 2005. This makes them the second team in the world to be made up of siblings, but ultimately the first in Asia!
Subsequently, they joined up with Faidzil Alang, the man behind "FA Racing" with his 15 years of racing experience and developing racecars, and is now the team's Chief Instructor and Race Engineer for Fawster Motorsports, including that of FA Racing and Brothers in Racing.
With the weekend fast approaching, Fawster Motorsports is fielding two Mazda3s; one of which will be acting as the main R&D (Research and Development) vehicle, while the other is obviously the main contender.
The team's goal for this weekend is merely to reach the finish-line, preferably in one piece and in good working order, and as they quipped "we're praying for rain" in the hopes that it will increase their competitiveness against more powerful and often-times more heavier challengers.
The 1.6L Mazda3 will be driven by all three brothers under the strategic management of Faidzil Alang as they look to the future where all will be able to hail these brothers on the top podium step, thanks to their Mazda3 stead.