Sooner than expected, we now have the Chevrolet Sonic (read our preview here) making its official debut here in Malaysia in both sedan and hatchback guises, particularly for the B-segment with its higher than usual interior refinement and a 5-star EuroNCAP rating thanks to the predominant use of high-tensile steel.
The new Sonic range undoubtedly exudes youth and the usual modern on-the-go lifestyle and comes together with, in our opinion, handling characteristics that's pretty darn neutral for a front-wheeler with a torsion-beam and makes this car seem like it's got some bang for its buck at an introductory price of RM76,888 OTR (Hatchback) and RM78,888 Sedan – both prices mentioned are On-The-Road, excluding insurance. How long will it be an 'introductory' price has not been clarified during the press conference.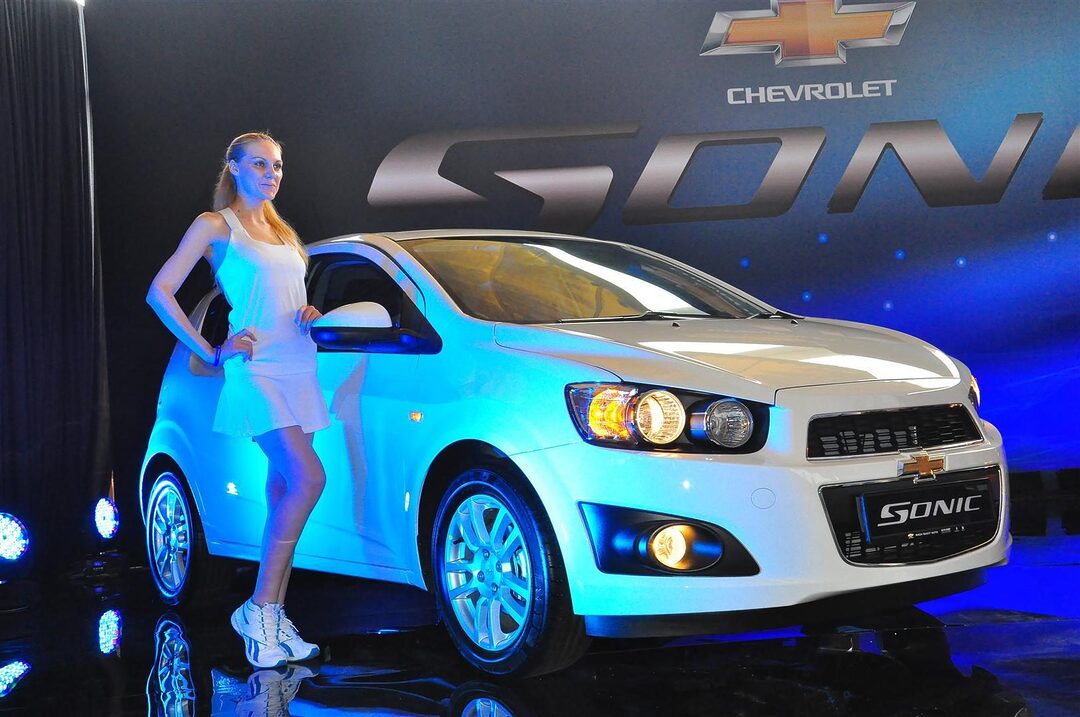 The origins of the Sonic at this point in time may hail from a plant in Thailand, NAZA Quest is currently in talks with GM Thailand to allow for it to become a CKD model here in Malaysia, perhaps in the near future.Currently, NAZA Quest is expecting to sell roughly 400-500 units per month, with 60% of that figure allied to the sedan variant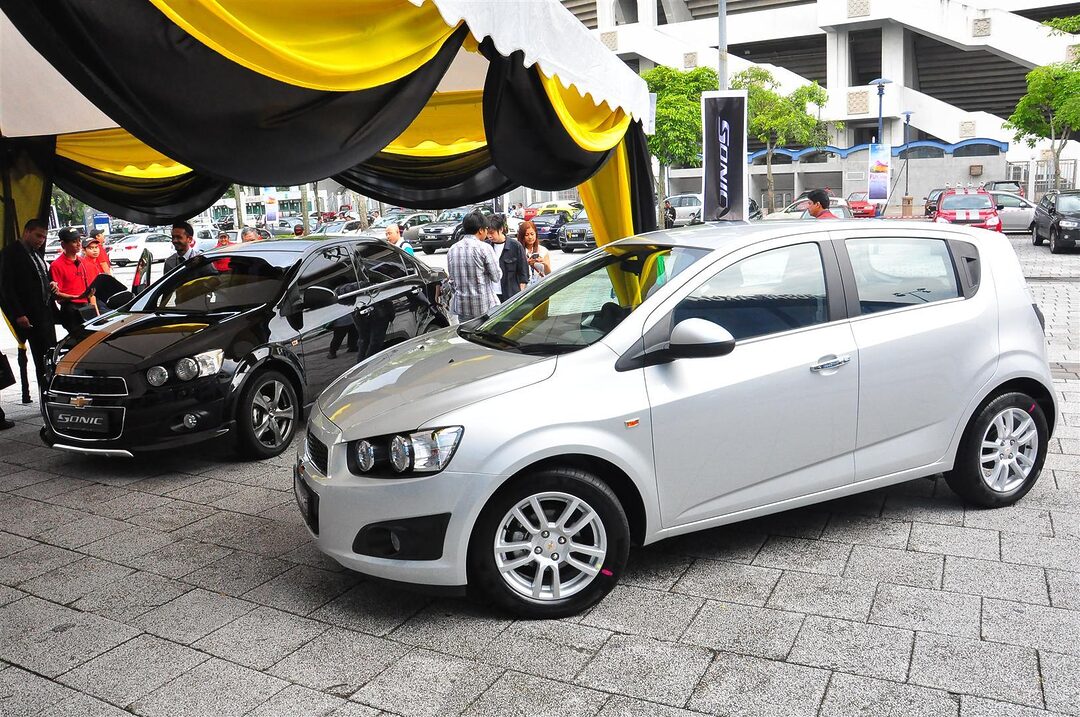 Just to recap, the Sonic may have a humble 1.4L naturally aspirated 4-cylinder Ecotec engine that's capable of consuming 8.1L/100km under the hood, yet it's capable of producing 100bhp at 6,000rpm and 130Nm of torque at 4,000rpm and has the ability to reach 100kmh in about 12.9s, thanks to the use of a 6-speed automatic transmission. Top speed is reached at 175kmh while the engine pulls the Sonic's a kerb weight of 1,295kg (Sedan) / 1,280kg (Hatchback), while on standard 16″ alloy rims wrapped by 205/55 rubbers, an inch larger than what's usually found within the B-segment marke. Stopping power comes from ventilated discs up front and drum-brakes at the rear.
The interior is also feature laden, with a newly designed sportbike-like and compact instrument cluster that's made for easy viewing, which helps to inject a touch of sportiness about it, but best of all is that it's quieter than than what's to be had out there. Even though there's the usual dual-SRS airbags up front, there's also ABS, EBD, Hydraulic Brake Assist and a headunit (with Bluetooth connectivity) that'll play your favourite CD, MP3 or WMA files via USB as well as from your iPod/iPhone as standard.
During the launch, the first person to be driving it on our roads is not just anyone, but rather it will be Malaysia's first female Olympic medalist – Pandalela Rinong, who was presented with a key by Datuk Wira SM Faisal SM Nasimuddun and YB Dato' Sri Ahmad Shabery Cheek.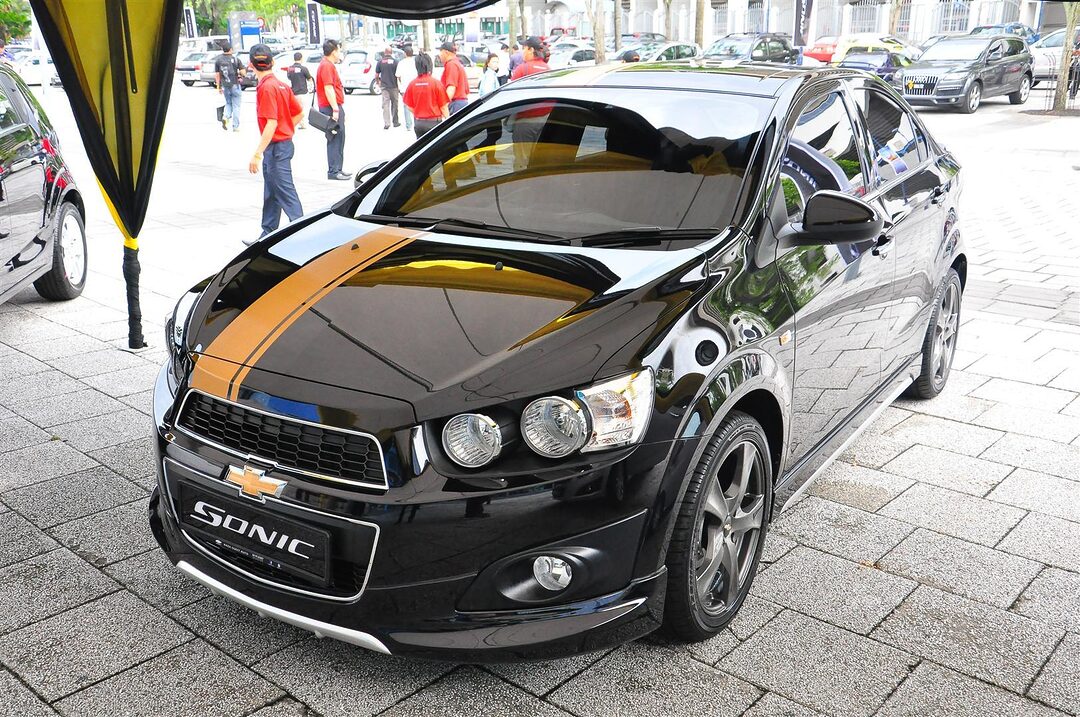 The Sonic may be headed into a highly competitive B-segment market with an attractive price point to boot with all it's bells and whistles, but we still feel that there may be room for a turbo variant to grace our shores, which may be somewhere in the vicinity of the mid-RM90,000 range (speculation). But that that aside, the Sonic also comes with a warranty period of 5-years or 200,000km (whichever comes first).
http://youtu.be/_YNL4ZP6N0M