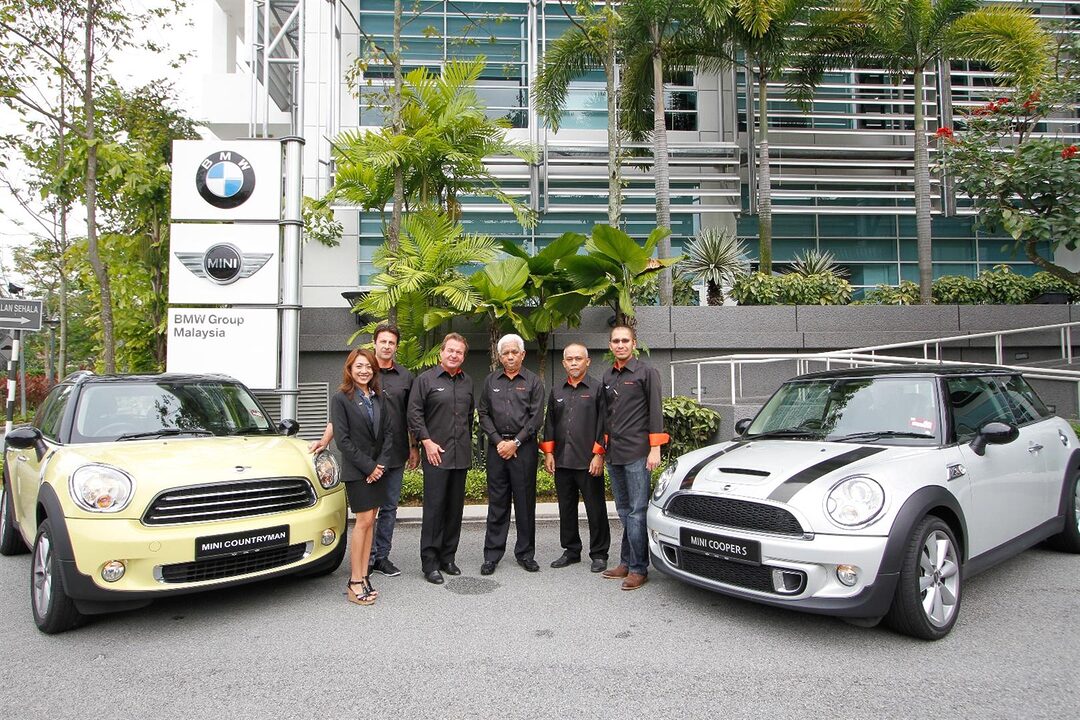 MINI will soon be making a presence in the Bangsar area pretty soon with their new new site along Jalan Maarof – 65, Jalan Maarof, Bangsar Baru, 59100 Kuala Lumpur to be exact, that's almost complete and we're pretty sure there's going to be quite a fair bit of song and dance to follow once those doors officially swing open. But untill recently, Ingress Auto was only a BMW dealer, having just expanded to now include the MINI brand and become known as MINI Ingress!
Bangsar locations along the Maarof strip aren't exactly spacious to say the least, but MINIs being MINIs, they're all about cramming alot of goodness into something small, and so the MINI Ingress site in Bangsar will be occupying a total built-up space of about 4,00 sq ft that will allow up to 5 MINIs to be displayed at any one time. In addition, the new facility will also be Malaysia's first MINI Hub – the latest customer welcome centre concept from MINI featuring a comfortable customer lounge, a cafe that's equipped with Apple devices and an extensive lifestyle product display area.
During the announcement, MINI Malaysia also took the opportunity to unveil a new two-wheel-drive variant of the MINI Cooper S Countryman. The new variant of the first four door, five seater MINI was initially only introduced in four-wheel-drive (4WD).
The MINI Cooper S Countryman is still being powered with the same 'Princely' 1.6L 4-cylinder power plant with a twin-scroll turbocharger and direct injection to pump out 184bhp, allowing sprint times to 100kmh in just 8.3 seconds and touted by MINI as something that offers the best balance between output and fuel consumption in its displacement class.
The new MINI Cooper S Countryman is also covered with the MINI Tender Loving Care (TLC) service inclusive program which takes care of the MINI in terms of inspection and wear and tear repairs for 3 years or 50,000 KM, whichever comes first. MINI TLC covers work such as engine oil changes; servicing of the air filter, micro filter, spark plugs and brake fluid; maintenance and servicing of brake pads and brake discs; maintenance and servicing of clutch in the event of wear and tear as well as replacement of windscreen wiper rubbers and blades.
The retail prices (on the road for personal registration, without insurance, with the MINI Tender Loving Care service package) for the new MINI Cooper S Countryman is RM 268, 888.
http://youtu.be/6PmT13s-Ga0