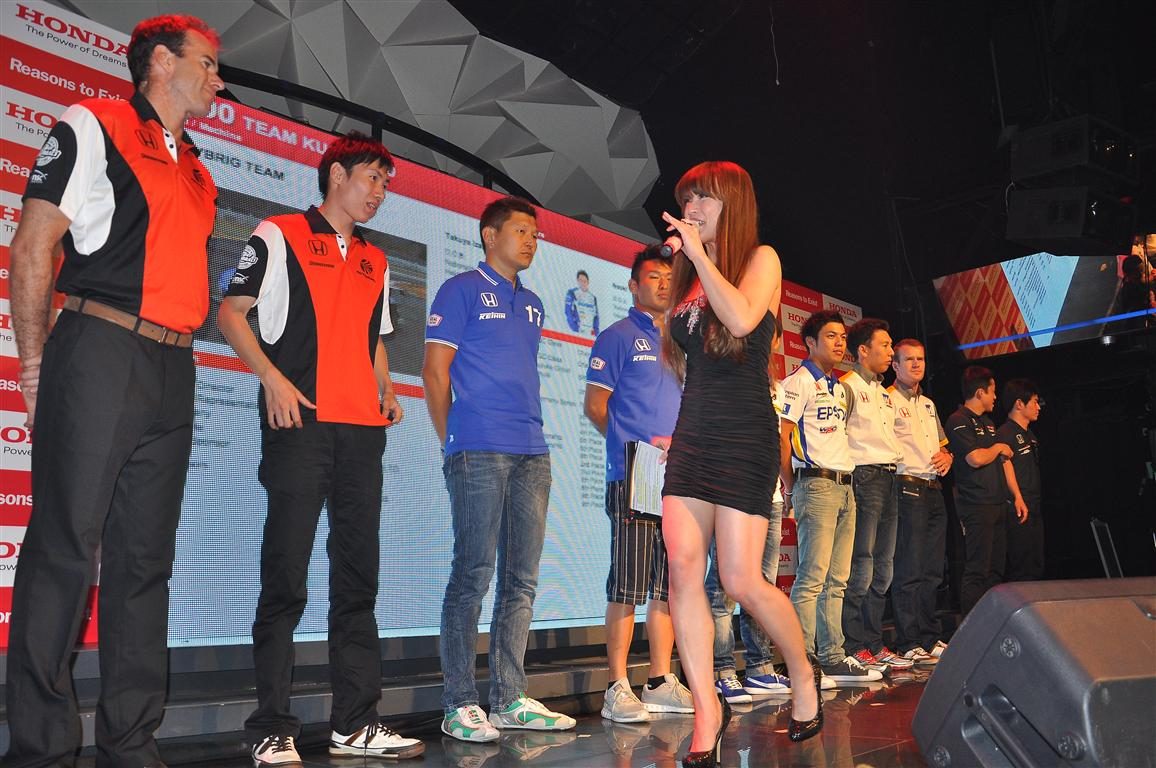 The Race is on this weekend for Round 3 of the SuperGT Race series right here in Malaysia at Sepang and Honda has 5 HSV-010 GT Teams competing for the trophy.
The teams were introduced to the media at the Honda Super GT party as we draw ever so close to the start of the race weekend (9th and 10th June 2012).
The five HSC-010 GT teams that were presented are:
Autobacs Racing Team Aguri (2007 Series Champion) with drivers Ralph Firman and Takashi Kobayashi.
Weider Honda Racing (placed third overall in 2011) with drivers Carlo van Dam and Takashi Kogure.
Keihin Real Racing with drivers Kodai Tsukakoshi and Toshihiro Kaneishi.
Nakajima Racing with drivers Ryo Michigami and Yuhki Nakayama.
Team Kunimitsu with drivers Naoki Yamamoto and Takuya Izawa.
Later, the party continued with a quick introduction of the lovely top 10 finalists competing for this weekend's Super GT Queen Search 2012 Crown.
COMMENTS FROM PREVIOUS PLATFORM
06-11-2012, 03:51 PM
  #2

5bhp Stock

Join Date: Apr 2009

Posts: 20

Likes: 0

Liked: 7 / 4 Posts

Re: Honda Pre-Super GT Party 2012 With Super GT Queen Search Finalists!

---

waaaa…. my nose bleeding

(0)
06-11-2012, 03:59 PM
  #3

5bhp Stock

Join Date: May 2009

Posts: 29

Likes: 7

Liked: 6 / 4 Posts

Re: Honda Pre-Super GT Party 2012 With Super GT Queen Search Finalists!

---

Is the MC our Hannah Tan? hmmm…..she looked somewhat different from how I recall her.

(0)