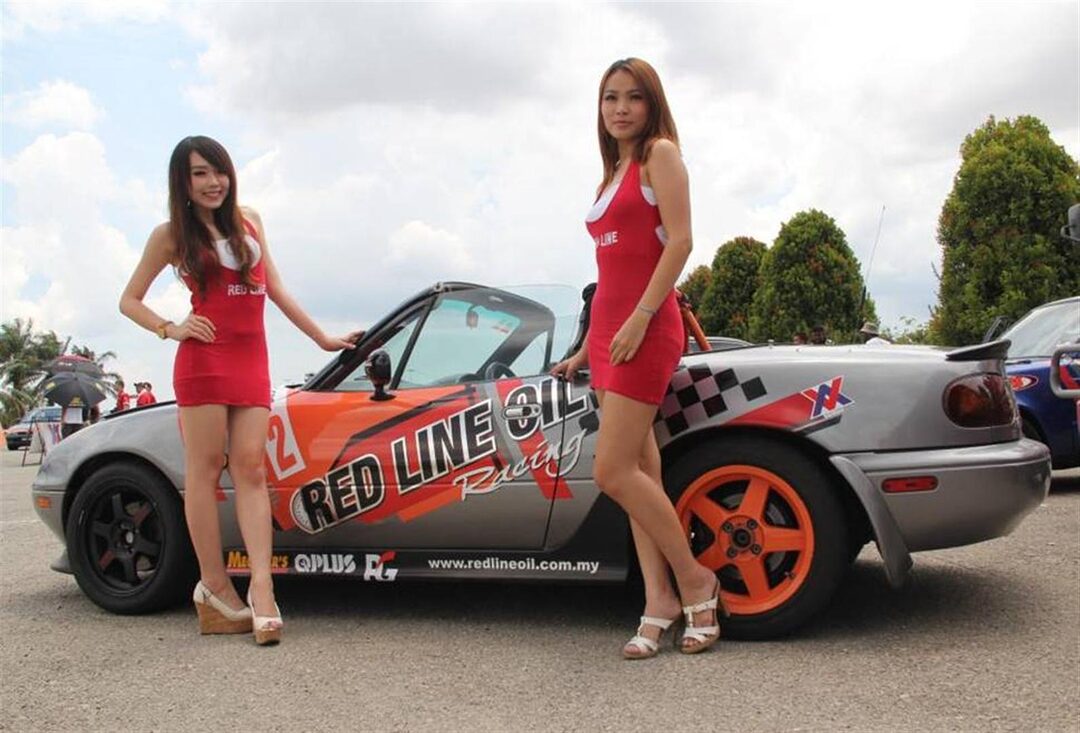 Grass Racing Autosports (GRA) Round 3 recently took place over the weekend at the Sepang International Circuit's car park area under plenty of unforgiving and blisteringly hot sunshine, where Marcus Chye of Team Lotus having made his dominance felt after taking 1st Overall.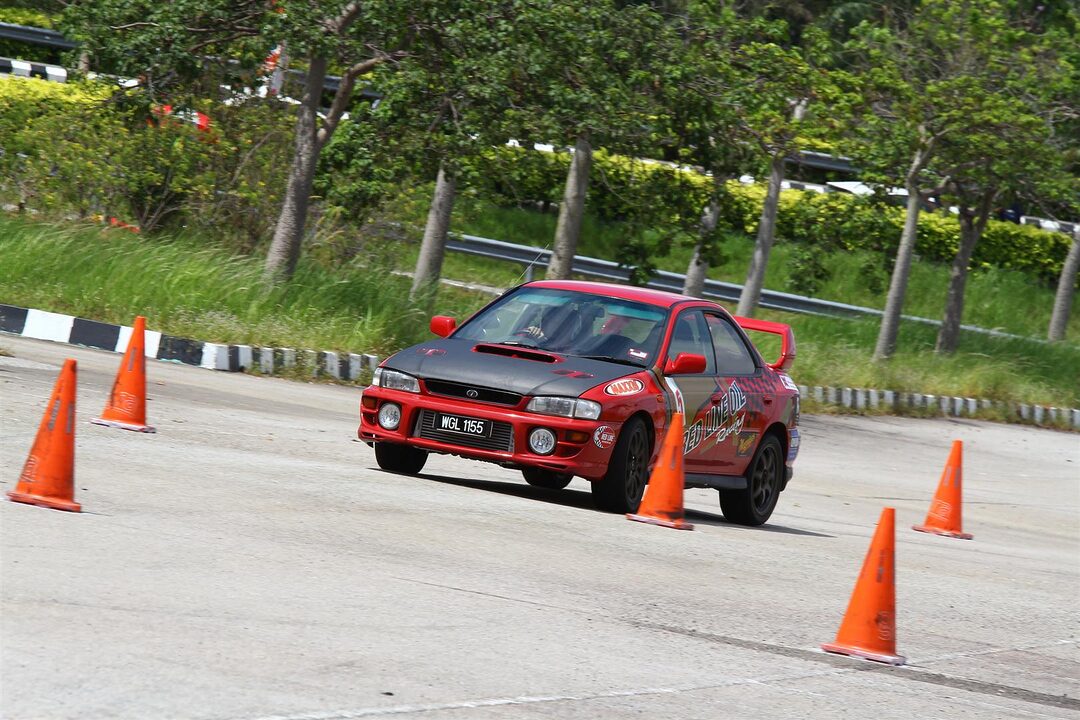 The autocross / gymkhana event's second place winner went to Ivan Khong of Team Red Line in his Suabru Impreza, having initially led the pack in terms of his blistering timed run, taking only 2min 16.97s, which allowed him to surge ahead of Chye. After completing all five runs, it was Chye who managed to squeeze out just enough of a performance to get ahead by 0.549s, making it one of the closest timed battles thus far for 2012. Mitch Chong, in his Proton Satria, managed a respective 3rd place overall.
With the longest straights in the series at Sepang's car park area, the attention turned to Ee Yoong Cherng in his Nissan Skyline that's equipped with a potent V8 rumbler vying for the final podium position of 3rd place overall against Andy Kow in his Subaru Impreza within the OD Class (beyond 2,200cc), but Kow maintained his composure to take the final step.
In the OA Class (up to 1,500cc) the top step had become open for the taking as the 2011 defending champion of one William Lim from Team Vanli unfortunately experienced detrimental mechanical problems the night before which became terminal when the sun began to rise. This allowed Mohammed Azman to swoop in and quite possibly clinch this year's title within the class with Lim out of contention.
Within the OB Class (1,501 – 1,600cc) a battle raged on in Round 3, with four drivers putting the pedal to the metal in order to secure their podium positions. At the end of it all, the top step was awarded to Aaric Ooi in his Proton Waja MIVEC followed by Perma Glass driver CB Sia in his Proton Satria Neo MIVEC in second, Charlie Ling in his drivingMotion.com Toyota Levin AE86 for third and finally Ray Leong in his Red Line 1980 Toyota Starlet for fourth.
Team Meguiar's Victor Lim in his Mitsubishi Evolution 7 managed to clinch 10th in Class OD. Another driver pushing the limits was Terence Soh in his Mitsubishi Evolution X, who managed to stay in 7th just ahead of drifters Ariff Johanis and Mervyn Nakamura. Both drifters kept the crowd well and truly entertained with their tyre smoking skills around the kerbs and cones.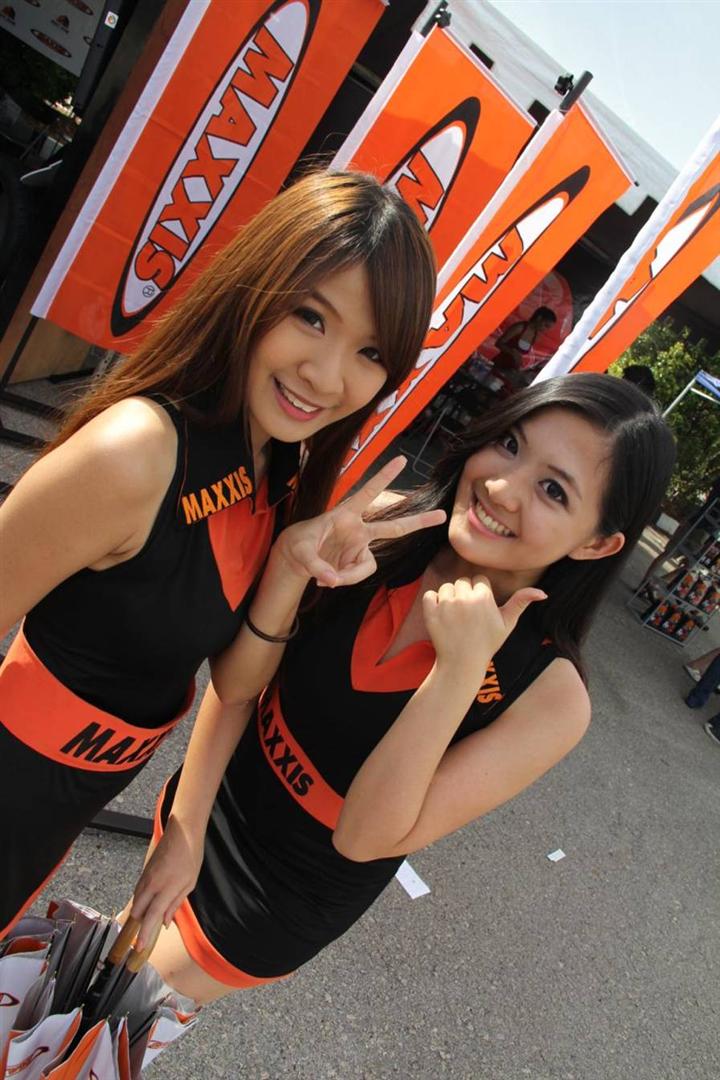 As with all motorsport events, it wouldn't be complete without the ladies as Race Queens graced the event to make the hot day… even hotter.
GRA is sanctioned by the Motorsports Association of Malaysia and is the only licensed autocross/gymkhana event at current. If you require more details about the series, you may visit their website at www.grassracingautosports.com or simply email GRA at grassracingautosports@yahoo.com for further enquiries.