Caught your eye didn't it? If you're looking to purchase a Peugeot anytime soon, you're in luck for this month and only this month (October 2012) NASIM is offering customers who purchase a Peugeot free insurance and free road tax for one year. The promotion is only for this month, ie. 1st – 31st October 2012, but sadly its not including the sporty RCZ into the list.
And so depending on the type of Peugeot you get, sans RCZ, customers will be able to enjoy savings of between RM2,000 to RM6,000 and the offer is available at all Peugeot outlets nationwide with the usual application of  Terms and conditions and as if it wasn't enough, NASIM is making a shout out that Peugeot's Raya Drive Campaign for the 207 has now been extended until the end of October as well.
This campaign will enable them 207  buyers special financing that only requires them to pay RM555 a month, which gets them free service for five-years and a five-year warranty for this best-seller having delivered 1,428 units sold as at end-September representing 31% of total Peugeot sales in Malaysia.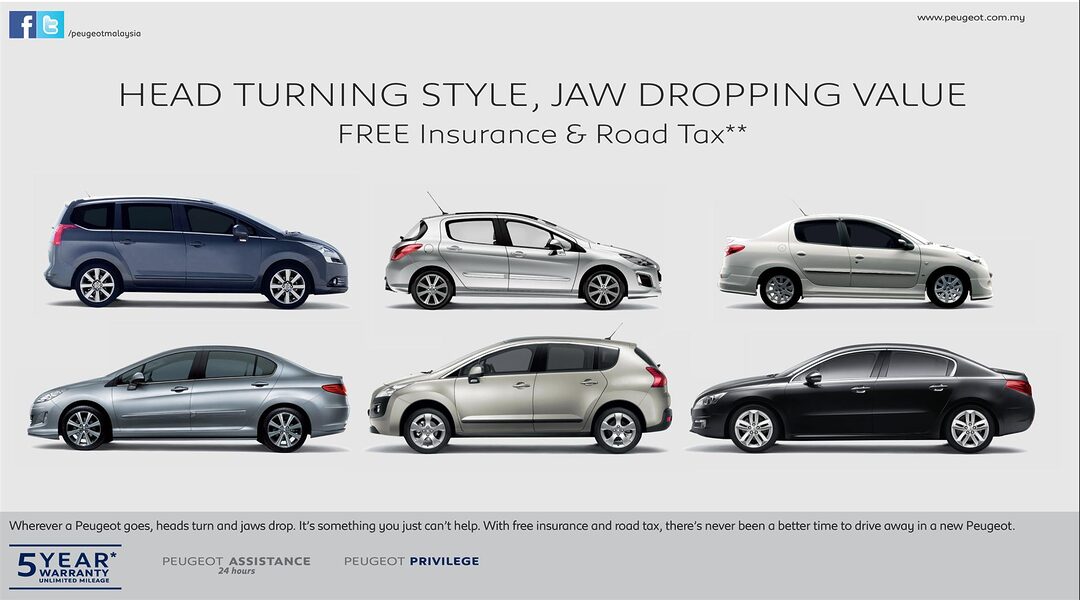 Peugeot sales as at end-September hit 4,602 units, up 10% from the corresponding period in 2011. So far in 2012, NASIM has launched the all-new 408, expanded the 508 line-up which now comprises of five variants, and introduced the face-lifted 308. best part is, all Peugeots now come with a five-year warranty with unlimited mileage, along with a lifetime 24-hours Peugeot Assistance service and Peugeot Privilege Programme.