That's right, believe it, the next phase in our lives is the integration of zero-emissions technology for transportation and an increase in both technological knowledge that should see class-room integration within the years to come. Heck, we wouldn't even be surprised if it reaches all the way up to a post-graduate level. But of course, it usually needs to start down-low in the class-rooms of the young and instill the thought of becoming eco-friendly strongly all the way up till its time for them to "leave the nest" – so to speak. And with this "Monster" producing such a feat as to climb Pikes Peak in a loudly whirring electric-powered vehicle that's probably had Mitsubishi's hand deep in that cookie jar – who wouldn't want to get onto the electric-age band-wagon after watching this clip?
We're pretty sure that many manufacturers are keeping a keen-eye as to who's bringing what and achieving what sort of times, prompting them to scurry back to the drawing-board for a little engineering "POW-WOW" session. And since "Monster" wants to be the fastest electric-racer on Pikes Peak, we're sure there's going to be alot more balding engineers due to over-excessive head scratching.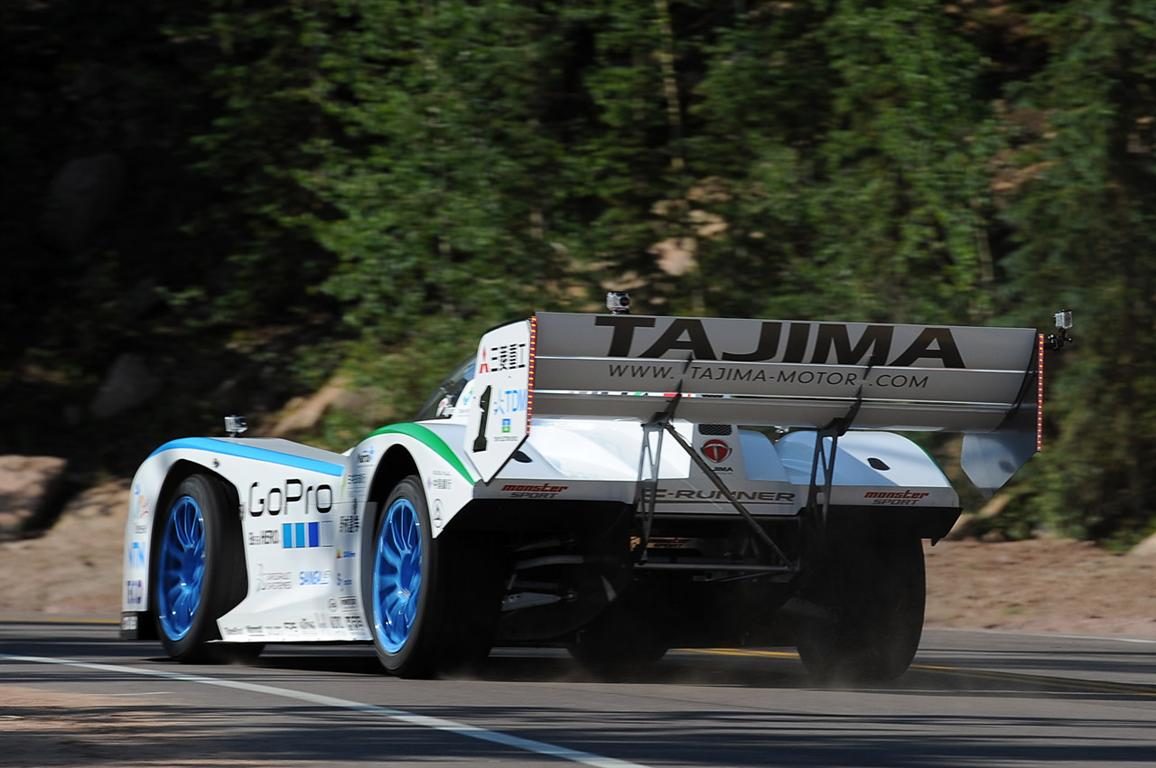 "Monster" Tajima, has entered his one-off electric-powered vehicle that pays a huge tribute to one of the "Three-Diamonds" keiretsu industrial arm – Mitsubishi Heavy Industries, that's being very obviously advertised on that huge rear-spoiler of his Monster Sport E-Runner Pikes Peak Special (2012) – MonStER Pikes Peak Special?
The Japanese Pikes Peak specialist has been winning this race up to the heavens since 2007 and while he was able to run his MonStER up the slopes with no issues during practice days, he unfortunately faced a baffling electrical poblem that saw him unable to compete on the official day – till next year of course.
But even though Monster heads home to ponder and solve the electrical-issue in his MonStER, he did provide some exhilarating footage (thanks to his Go-Pro partnership) of his assent with his electric-powered stead. Now who said electric vehicles were boring and slow?
Related Posts