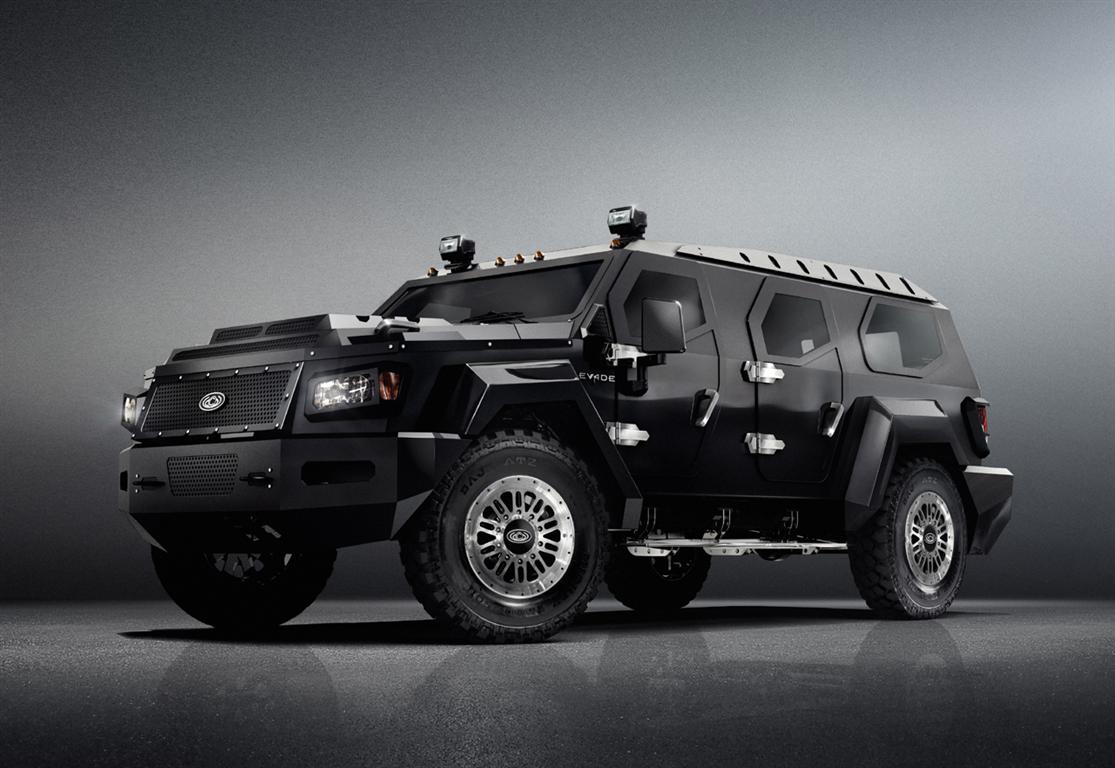 Remember watching Fast 5 and catching a glimpse of what 'The Rock' is cooking was driving? Well, here's a variation of that vehicle that's gotten a tad less lethal-looking, but still maintains an intimidating look no doubt – built by the Canucks of Conquest Vehicles Inc., which made us say: tabarnak!
In Fast 5, Dwayne Johnson (or better known as The Rock) drives the Gurkha – an 8.8 ton light armoured personnel vehicle (LAPV) manufactured by Ontario-based Terradyne Inc., which is built on the chassis of a Ford F550; powered by a 6.7L V8 turbo-diesel that churns out 300bhp, 895Nm with a 6-speed automatic tranny mated to it and sends all that twist to a 4×4 drive-line with LSD and isn't able to make 100kmh because then the tyres would blow at 110kmh.
The EVADE that's manufactured by Toronto-based Conquest Vehicles Inc. also sits on the Ford F550 chassis, and the company looks to add some sophistication to dull the destructive look and feel of the Gurkha, firstly by un-armouring it with an aluminum-mild steel blend for its outer shell and adding a nice shiny coat of black.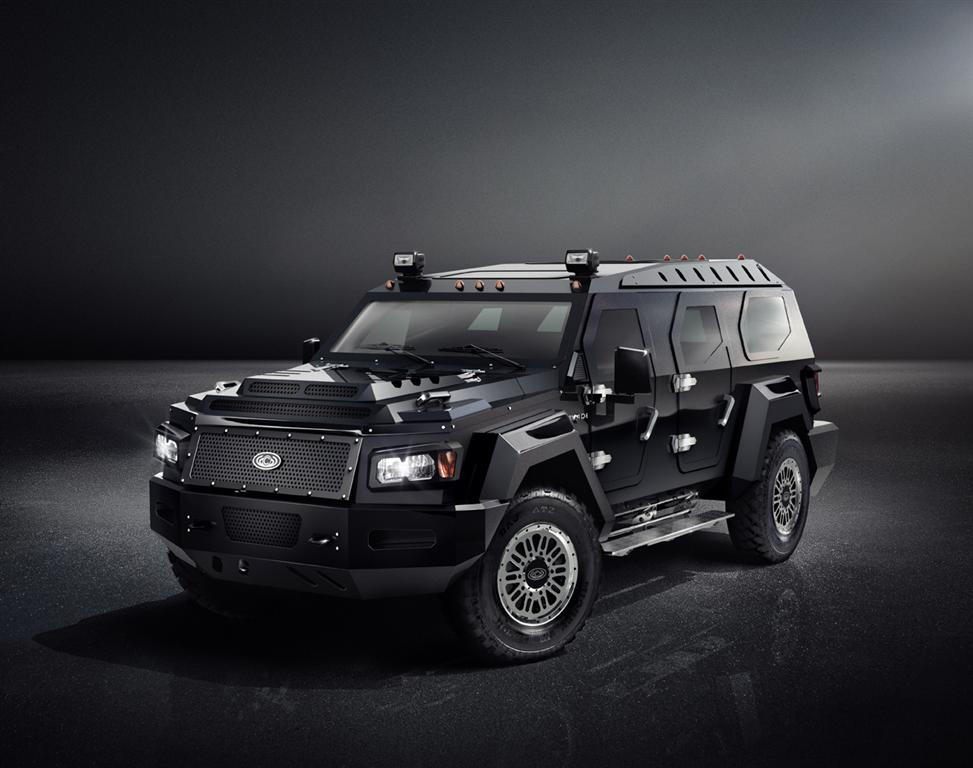 There's also a set of redesigned head-lights, tail-lights, narrower fender flares, a redesigned grille, hood scoop, the addition of a third tandem sunroof, a wider backdoor and lastly, an integrated step on the rear bumper for some convenience when accessing that backdoor.
Conquest Vehicles has also mentioned that they will be installing some luxury items within the confines of the 400 cu ft interior with what seems to be a plethora of touch-screen technology and your choice of composite materials, metals, high-grade leathers and high-grade alcantara for that bespoke feel about it.
The EVADE's standard features include front and rear commercial grade air-ride suspension, power windows, a 360-degree roof-mounted joystick-controlled searchlights and a FLIR night-vision camera system for the front and rear of the vehicle.
Even though there's no mention about what sort of specs will be under the hood, the company has mentioned that the EVADE will be offered with a choice of either a diesel or petrol engine variant, though we doubt that the engine specs would not deviate too far from what's under the Gurkha's hood.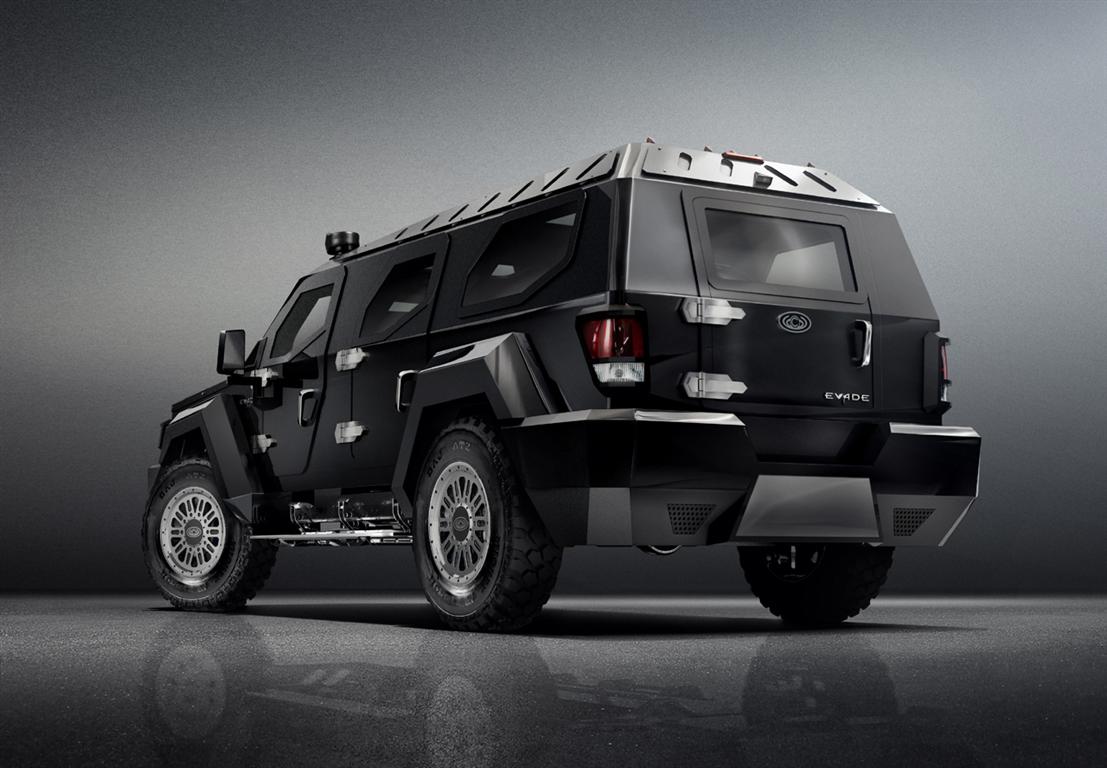 To put into perspective, the EVADE seems strangely elegant now, almost as if draped in an evening gown perhaps designed by Yves Saint Laurent with a deep V to reveal her bounties, only it's being worn by a Miss Olympia contestant.
In any case, the EVADE is being priced at USD579,000 and while we look on in awe, we'd gladly welcome it here simply to add some variation to the Hummers we sometimes see.
Related Posts