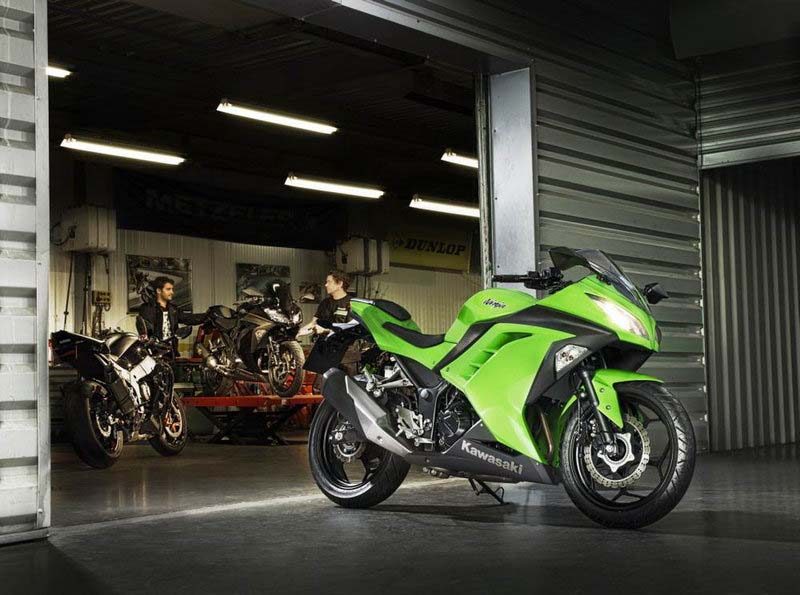 Kawasaki has just revealed their latest offering for the masses who's either short on budget but want to roll à la sport bike style or young energetic and just got their bike licence or both! So here's the new Kawasaki Ninja 300.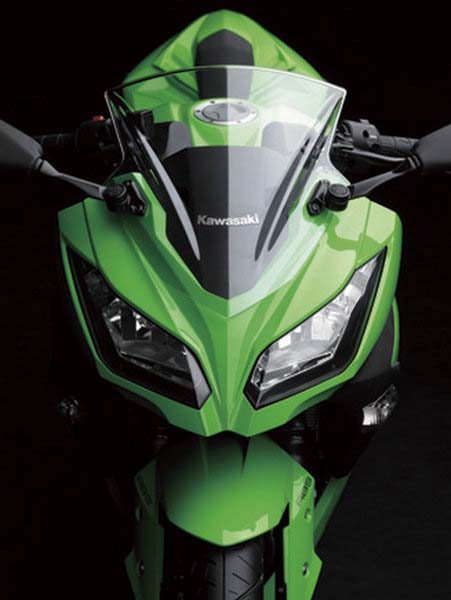 The new Ninja 300 is virtually identical to the Ninja 250R that's rather popular thanks to its good looks and preferred bike for newcomers to the bike scene. The bike now sports a 296cc twin-cylinder fuel-injected engine that boasts of 40bhp, twin butterfly valves, a slipper clutch, a 140mm-wide rear tyre and an optional ABS!
Styling-wise, you may notice that the new Ninja 300 seem to have taken the windscreen from the ZX-10R, dual headlights from the ZX-6R, fairing and wheels somewhat similar to the ZZR1400, sporty aluminium foot-pegs and a rather large looking exhaust that's usual found on larger Kawasaki bikes.
Related Posts