It's usually the rule of thumb for most to rely on crash-safety test ratings conducted by the European New Car Assessment Programme (EuroNCAP), to which they will be rating a certain vehicle out of 5 stars. However, the American Insurance Institute for Highway Safety (IIHS) has unveiled a new sort of test for some vehicles that include the likes of a 2012 Acura TSX, BMW 3-Series (F30), a Lincoln MKZ and a Volkswagen Passat CC. All of which have been deemed as marginal and the Audi A4, Lexus ES (2012), Lexus IS (2012) and Mercedes-Benz C-Class were considered poor within the test group.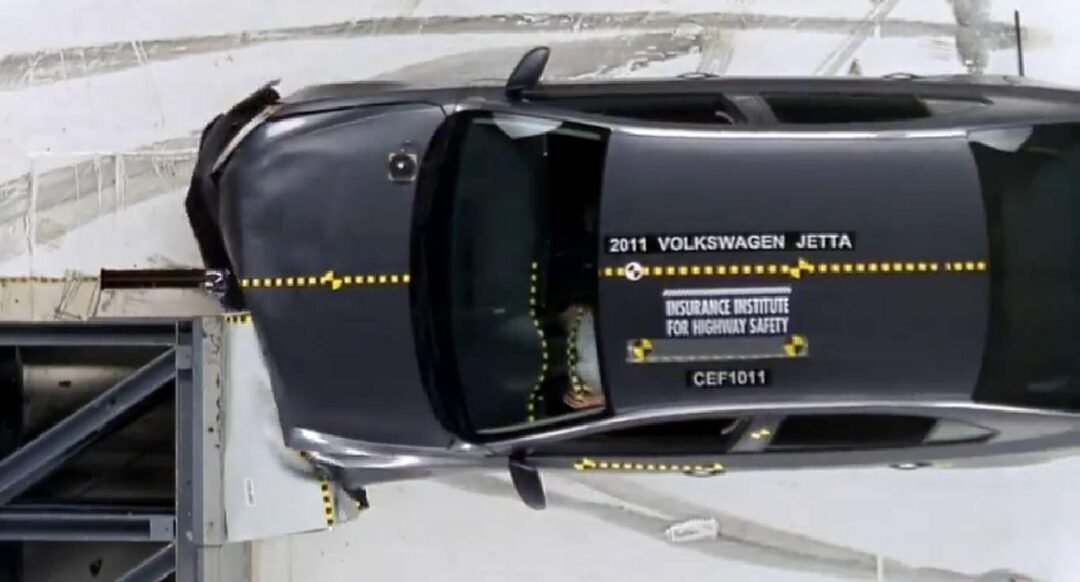 Traditionally, EuroNCAP has been testing cars that impact only half of the front end. The new test the IIHS has devised goes even further out, by testing to see what happens in a 64kmh frontal-impact when a vehicle only strikes a quarter of the front front-end (more specifically the edge of the car where the head lights are located), depicting the 'what-if' notion when a vehicle misses its main impact-absorption structures.
It is without doubt that most vehicle manufacturers (especially those that are considered to be luxury makes and have been rated as poor in the new test) have become upset upon these findings, since the IIHS has finally found a 'ding' in the ever-popular EuroNCAP rating, the IIHS hopes that the this new form of test will be adopted and subsequently integrated in the way future vehicles are designed and manufactured.
Thankfully, one manufacturer has been praised with a "good" safety rating from the IIHS, based on the new crash-test, and it's none-other than Volvo with their S60 – reaffirming the fact that the Swedish manufacturer is still one of The most safest cars ever built. Well-done to Volvo for acing this test!
Related Posts