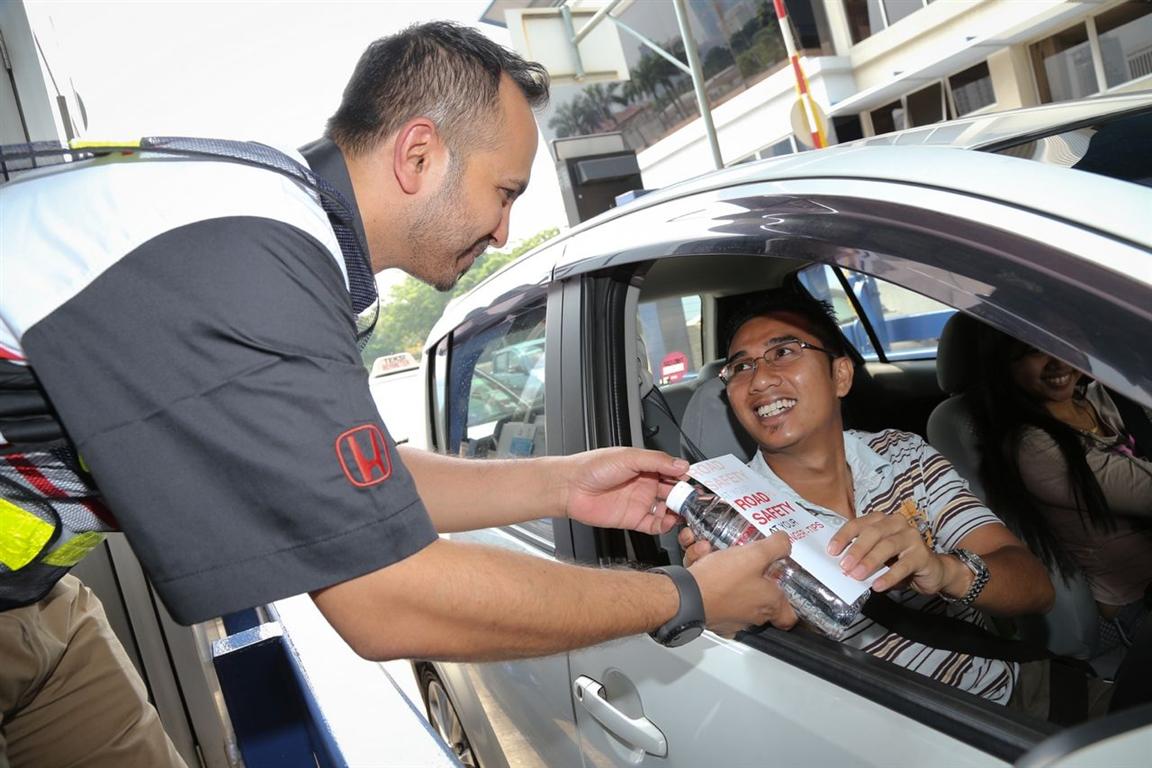 Safety is always priority when travelling on highways and by-ways, so what Honda Malaysia's management and associates did today was distribute about 10,000 Honda Malaysia Road Safety packs that contained road safety leaflets to help motorists prepare for the coming exodus back to their home-towns at the Ampang toll plaza (AKLEH) as well as two mosques around their sales and marketing office, located in Petaling Jaya.
Present during the hand-outs was at the toll was Senior Marketing Manager of Honda Malaysia, Encik Akkbar Bin Danial who personally handed out the road safety packs to motorists and had this to say: "Keeping Malaysian roads safe is part of Honda's long-term commitment to our customers as we strive to become a company that society wants to exist. This campaign is also in support of the government's effort to ensure safety on the roads especially during the festive season. We want to help facilitate happy reunions for Malaysians during this joyous period through a fun yet informative leaflet that Honda has developed. With the "Road Safety at Your Finger-Tips" leaflet, we hope that motorists would prepare ahead and stay safe when they are on the roads to balik kampung."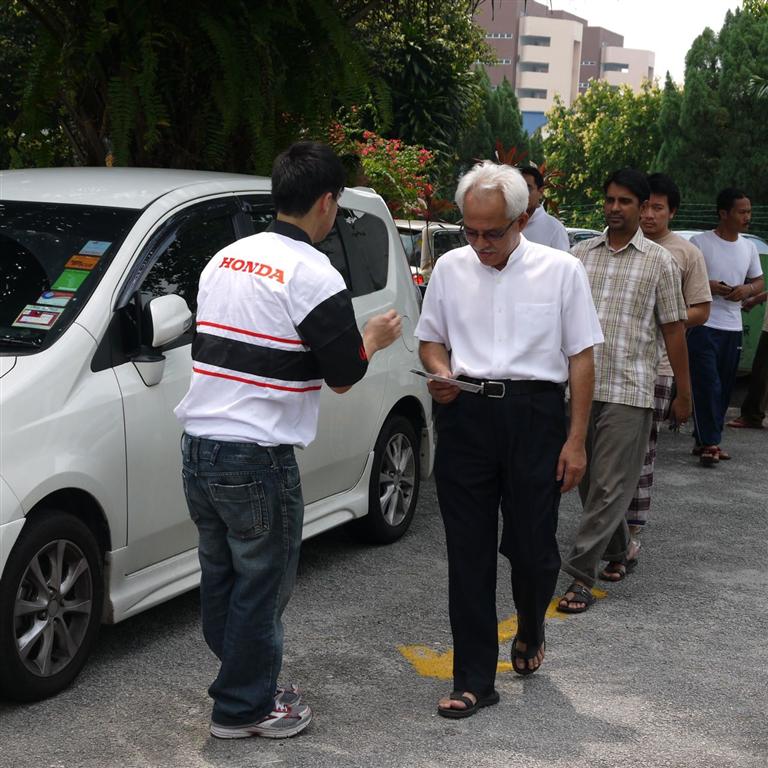 Encik Akkbar and his team from Honda Malaysia surprised motorists at the toll plaza with the road safety pack that consists of the "Road Safety at Your Finger-Tips" leaflet, mints and a bottle of mineral water.
In addition to this ongoing effort, the company also encouraged Honda customers to send their cars for service and checks at the nearest Honda Service Centre before driving long distance. There are 61 Honda Dealers nationwide, of which 58 of them operate as Honda 3S Centres providing a total package of service and convenience to customers.
Besides sharing safety tips, the 'Road Safety At Your Finger-Tips' leaflet also emphasized good habits for drivers such as checking the temperature and water level of the car before starting on a journey, keeping appropriate distance from the car in front, obeying the traffic rules and be prepared with SOS numbers.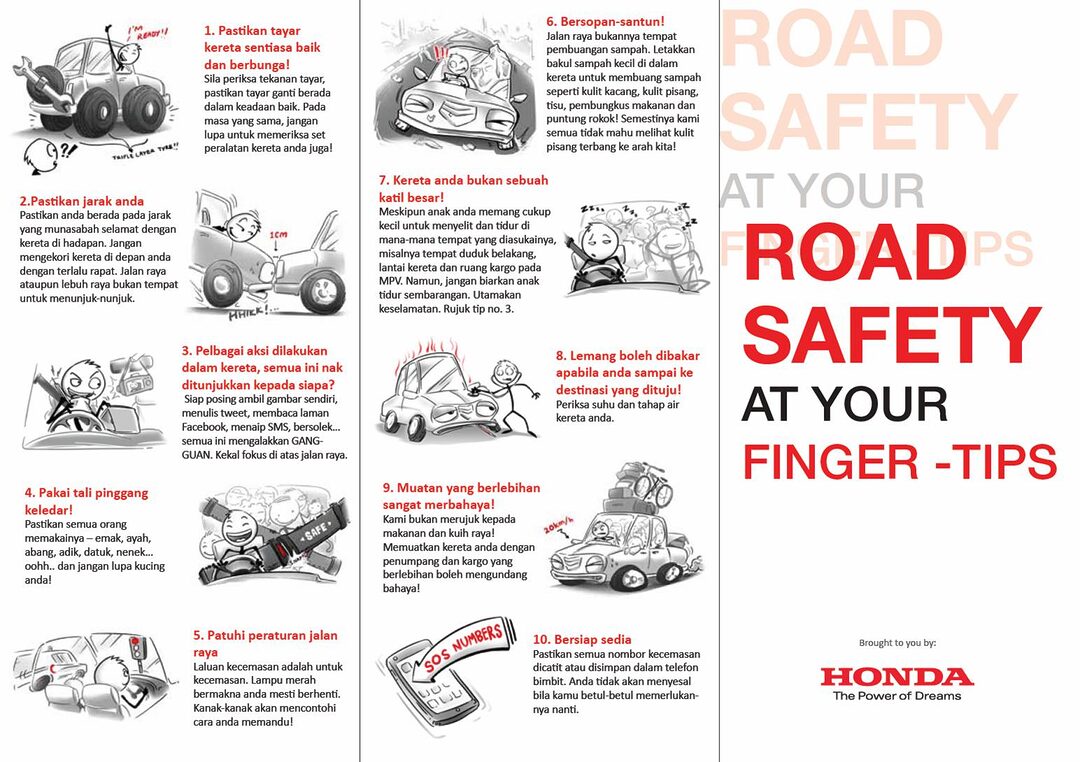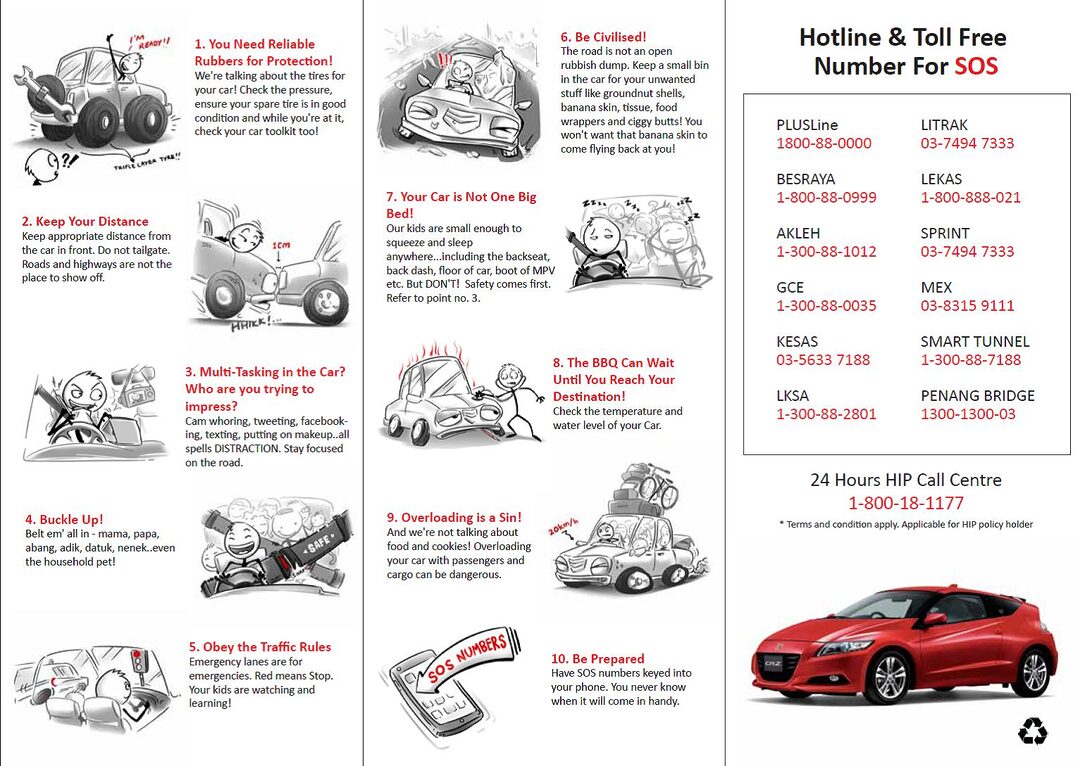 The 'Road Safety At Your Finger-Tips' leaflets are also being distributed at Honda dealers nationwide.
Related Posts