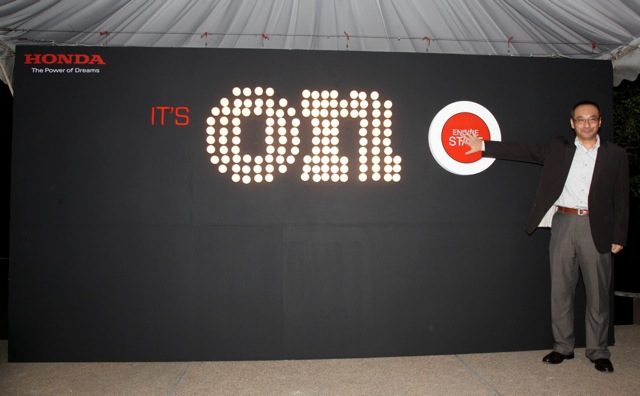 Despite production setbacks due to the floods in Thailand and the Japanese earthquake last year, Honda Malaysia has just announced that it has made a come-back for the first half of 2012, having hit a monthly record high of 5,045 units – an unprecedented record for the company.
Even though there were set backs, Honda Malaysia managed to strive forward having just opened a new warehouse in February, completed a new Pre-Delivery Inspection Centre (PDI) and very recently announced plans to start the local assembly of hybrid vehicles and to build a new production line at its Pegoh Plant.
In addition, Honda Malaysia even introduced 8 new models with the Jazz Hybrid, face-lifted City, CR-Z CVT, New Freed S, face-lifted Insight, All-New Civic and Civic Hybrid and New Jazz S – all within this year.
Managing Director and Chief Executive Officer of Honda Malaysia, Mr. Yoichiro Ueno said: "It is with great joy and excitement that we can share this good news with our customers. We had to start this year on a challenging note, however we strived to recapture our high spirits and confidence believing that our Challenging Spirit will help us rise stronger from the dire straits in 2011. And today we are most delighted to announce this record sales achievement in July."
The newly face-lifted City, thus far, has managed to record 2,217 units being sold, accounting for 44% of total sales for July 2012 alone. The All-New Civic, on the other hand, showed a strong start with more than 3,000 bookings in just less than a month since it's launched in July.
With such strong figures for the first half of 2012, Honda Malaysia is very optimistic as to what the second half of this year will bode for them with Ueno adding: "We have achieved the V-shape recovery to come back to the market. We will continue giving our best effort to receive the support and trust from our valued customers in Malaysia. The July sales record would surely encourage our associates, dealers and all business partners to work harder in providing the best products and greatest value to Malaysians. The second half of 2012 looks promising and we want to assure our customers that we will continue providing products and services of the highest quality."
Honda Model Sales in July 2012 (unit)
- City 2,217
- Civic 1,094
- Civic Hybrid 185
- Accord 136
- CR-V 279
- Jazz -
- Jazz Hybrid 261
- Insight 109
- Freed 55
- CR-Z 649
- Stream 60
TOTAL 5,045

Related Posts