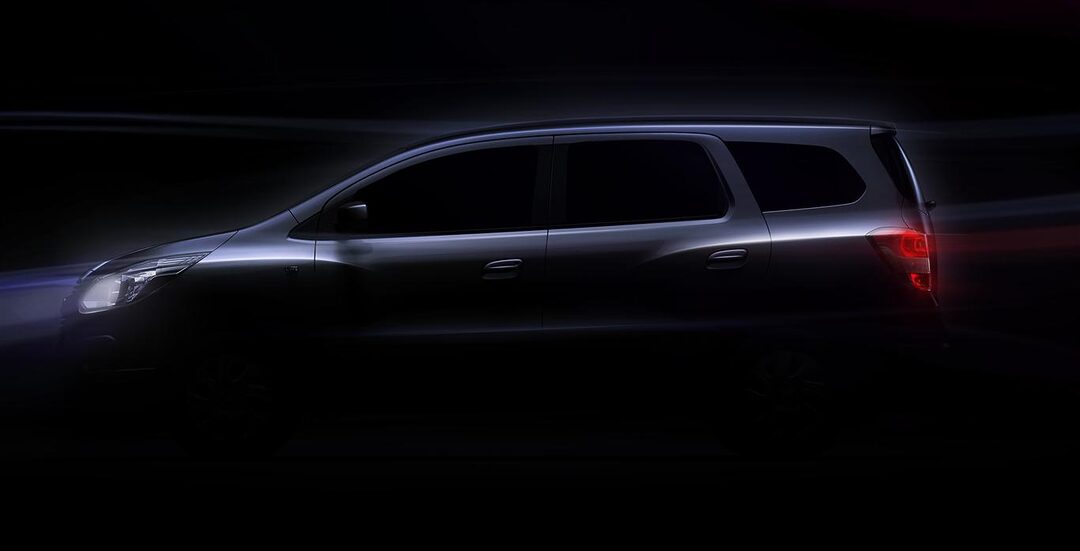 From early 2013 onwards, General Motors (GM) will begin to roll out a seven-seater MPV, called the Chevrolet Spin, from GM's Bekasi manufacturing facility located in West Java.
GM's Chief Executive Officer, Dan Akerson, at the company's Annual Meeting in Detroit made the announcement, which now follows the reactivation of the 11 hectare Bekasi plant with an initial manufacturing capacity of 40,000 vehicles per annum and requiring 800 new employees to the site.
The Spin will be able to fit five passengers and with a little configuring, it will be able to accept another 2 more. GM is also stating that the Spin will be offer car-like handling, cargo carrying capabilities and great fuel economy. The exterior fo the Spin will depict a muscular stance and as for the interior, GM has pledged that it will "provide a more-than-expected value with details and levels of execution usually associated with more expensive vehicles."
GM Southeast Asia President Martin Apfel said the Spin's entry into Indonesia's growing automobile market builds on the Chevrolet brand's century-long heritage of building vehicles that exceed the needs and desires of its customers.
"Spin is a great-looking, efficient and functional small MPV, and the only vehicle in its class to offer a six-speed automatic transmission. The Spin will be affordable to purchase and – just as important – affordable to own."
Apfel added, "Indonesia is excited to be one of the first markets in the world to introduce the all-new Spin," Apfel said. "This will be a vehicle built for the people of Indonesia, by the people of Indonesia. It will be a vehicle of which Indonesia can be proud."
"The decision to reopen our Bekasi plant is an extension of GM's commitment to maintain a strong manufacturing base in Indonesia and Southeast Asia for the production of world-class products that consumers will aspire to buy. It represents one of the most significant undertakings we have made in the region."
Related Posts