Here is Part 2 of our WTAC trackside car scene photos. If you haven't already noticed from Part 1, there already is an influx of tuned Toyota 86s and Subaru BRZs in Australia! Haltech has their 86 on standalone ECU and Bullet Performance with one of the first ever supercharged 86!
Team Autotech's WTAC Open Class green STi named, The Hulk
Whiteline's GTR35 in WTAC Clubsprint Class
This is a serious eye-opener. One of the world's first supercharged 86. Now enables it to play with the big boys! Utilizing a Roots 'charger that also replaces the octopus intake manifold. Doesn't just work great, but is aesthetically improved as well
Tunehouse Racing's Toyota 86 looking good
V-Sport's Toyota 86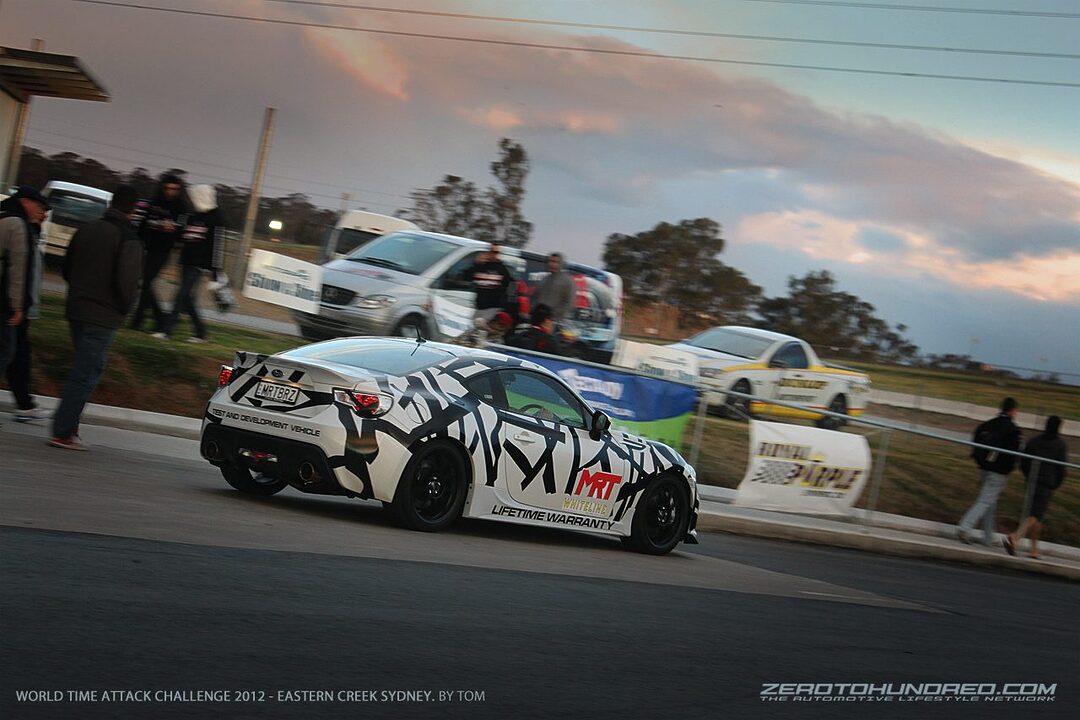 Whiteline / MRT's very own BRZ with bamboo / pick-up-sticks theme
The BRZ at the Yokohama Advan exhibit
We prefer the sedan even more now!
An ill S15
Mad Mike brought his new RX8 to drift! More pics of him in the following post
Team Orange's power of two
Yellow is 2012′s new black
Adaptronic's 13B powered MX-5 in the Open Class
Some circuit action
More circuit action
Don't know how many VW Bus was needed to stretch this but we've never seen anything like it! Nice!
One of favourites at WTAC. Must be the blue wheels
Related Posts