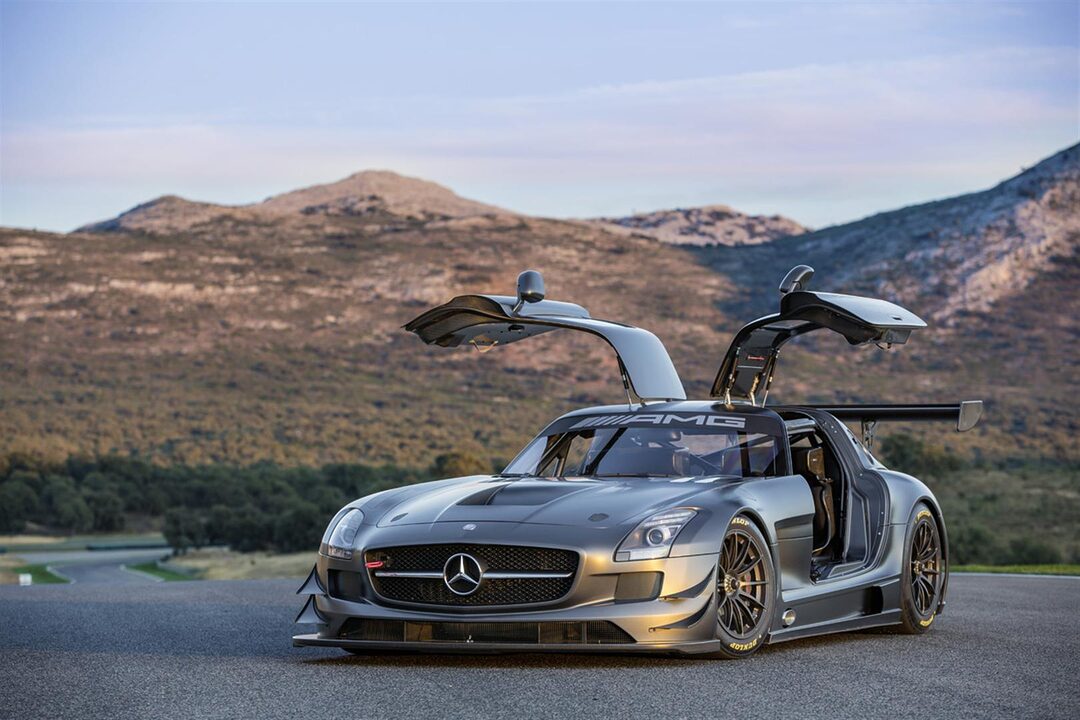 From the boys in Affalterbach, Germany where the headquarters of Aufrecht, Melcher, and Großaspach (AMG) reside and where performance oriented ideas are created to customise Mercedes vehicles from looking elegant and sociable to something ready to burn through drinks followed by a fast night full of fun.
But as crazy as some of their ideas can be, there's still moments of calm and sanity to be had , as four wise men AMG engineers and one driver work relentlessly into the night on an SLS AMG GT3 – we're pretty sure it's something that's not uncommon for these boys.
But things don't seem all that usual, as the driver takes out the car for a quick spin around the track, or so we though, something amidst in the air when one of the engineers harked over the radio about temperature concerns – how the 6.3L V8 needs to stay at 180 degrees Celsius and especially off the curbs.
Something was definitely in the air, in fact it was the smell of….click the play button below and you'll find out soon enough. Merry Christmas in advance everyone!