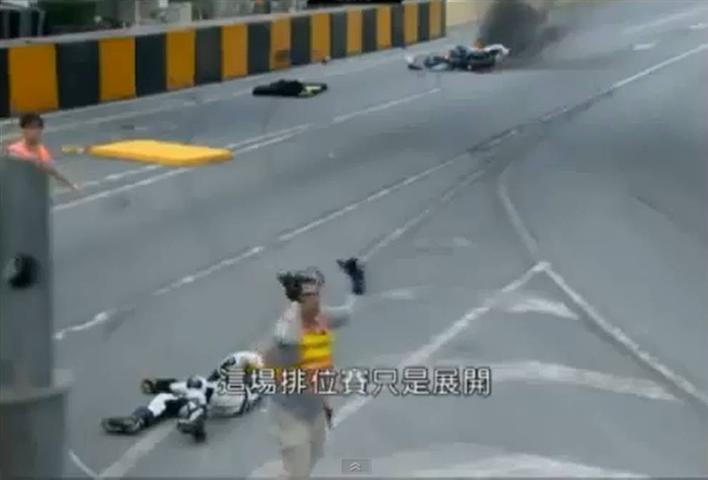 The 59th Macau GP will be taking place this weekend and unfortunately, during a qualifying session, 35-year-old Carreira from Lisbon Portugal crashed yesterday afternoon at 3.58pm at the Fisherman's Bend, thankfully no other riders were involved in the accident. Two doctors went to the rider's aid to rush Carreira to the public Conde de Sao Januario Hospital Centre, where he was declared dead about 20 minutes after arriving.
Having a total of 227 competitors from 32 different countries and territories to Macau, of which 57 Macau drivers and riders have been deep in concentration to literally bring their machines up to speed in order to ensure they bring their A-game to the tight street circuit.
A statement from the Macau Grand Prix Organising Committee through The Macau Post Daily said, "We regret to announce that Luis Filipe de Sousa Carreira … has succumbed to injuries sustained in a racing accident during the qualifying session" yesterday afternoon.
"The medical services, a fast intervention vehicle, fully equipped and an ambulance with two doctors in attendance, which were fortuitously parked right at the site of the accident immediately went to the rider's aid and as a result of the doctors' diagnosis, Mr. Carreira was immediately evacuated by ambulance to the [Conde de Sao Januario] Hospital [Centre], where he was admitted at 4:08 p.m.", the statement said.
The qualifying session was stopped after the crash and later cancelled. Our heartfelt thoughts and condolences go out to Carreira's family and friends.
The live-broadcast will be available on both Saturday (3,30pm – 4.30pm) and Sunday (9.30am – 4.30pm) at Pavillion's Connection on level 3. The race will be featuring three main races including the Formula 3 Macau Grand Prix, FIA World Touring Car Championship – Guia Race of Macau (FIA WTCC), the Macau Motorcycle Grand Prix as well as four other support races.
http://youtu.be/eLkYXCX21KI