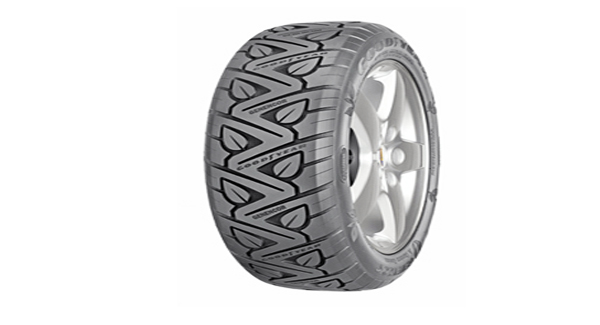 Brussels, Belgium, December 7, 2009 – The world's first Goodyear concept demonstration tires made with BioIsopreneä technology made their debut in Copenhagen, Denmark, this week. BioIsopreneä is a breakthrough alternative to replace a petrochemically produced ingredient in the manufacture of synthetic rubber with renewable biomass. One Goodyear tire will be on display at a lounge in the common departure area at the Copenhagen International Airport throughout December 21, while the other tire will make appearances at several special events during the United Nations Climate Change Conference in Copenhagen (COP 15) through December. The tires made with BioIsopreneä are the result of a collaboration between Genencor, a division of Danisco, and Goodyear, one of the world's largest tire companies and a leader in innovation.
"We are literally rolling out an important milestone in our collaboration with Goodyear on a breakthrough biochemical," says Tom Knutzen, CEO of Danisco. "BioIsopreneä is an excellent example of Danisco's leadership in industrial biotechnology through our Genencor division."
"Goodyear's first concept tire manufactured with BioIsopreneä shows the enormous progress we have made in using a bio-based alternative to the petroleum-derived raw material isoprene in our production process," says Jesse Roeck, Director, Global Materials Science at Goodyear. "The development of BioIsopreneä could help us reduce industry impact on the environment by applying renewable raw materials in the supply chain and making Goodyear less dependent on oil-derived products."
BioIsoprene™ product is derived from renewable raw materials, and represents a significant development within the biochemical and rubber industries. Aside from synthetic rubber for tire production, traditional isoprene is used for the production of a wide range of products, such as surgical gloves, golf balls and adhesives. Thus, the potential for BioIsoprene™ product is substantial.
Schedule of events for the world's first Goodyear concept tires made from BioIsopreneä technology in Copenhagen, Denmark:
Through December 21 there will be a tire in the common departure area at The Copenhagen International Airport
December 12-13 there will be a tire at the Bright Green exhibition in the Danisco booth
December 17 a tire will be on display at the "Solutions of Industrial Biotechnology" Conference & Showcase, Confederation of Danish Industry (DI)
A tire will also be on display in the Danisco headquarters' reception area through December, please contact Danisco for an appointment (jennifer.hutchins@danisco.com)
Genencor and Goodyear first announced their research collaboration on the technology and integrated production system for BioIsoprene™ product in September 2008. The two organizations collaborate on designing an integrated production system for BioIsoprene™ product, and are on schedule to meet both technological and commercial milestones within the agreement. Commercial availability of the product is planned for 2013.
Other Posts