Goodyear Malaysia and Singapore proudly sponsored the inaugural Formula DRIFT Singapore in the republic last weekend. Known officially as Formula DRIFT Singapore Championship, it is the circuit's very first championship to take place outside of North America.
Formula DRIFT is recognized as the first official North American professional championship drifting series. Championship drifting are for rear-wheel drive cars only and competitors are judged based on the execution and style instead of the fastest course completion time. In Singapore, it saw 38 participants competing for the Championship trophy.
In December last year, Goodyear announced its very own Goodyear Drift Team in Malaysia as part of the company's focus to promote motorsports. Started in Japan a decade ago, this extreme motorsport has gathered a strong following around the world. Both professional and amateur drifting events are taking place in Europe, Australia and in the US. However, the US-based Formula DRIFT is the only competition that features aggressive side-by-side action where professional drivers burn up the course two-at-a-time often only inches apart. The drivers manoeuvre their cars into spectacular powerslides around a series of corners of a set course.
"Formula DRIFT is a great avenue to bring professional DRIFT racing to the forefront particularly here in South-east Asia. Drifting has become one of the most popular forms of racing. We are grateful to Goodyear for sponsoring this event and we are confident that it will help promote professionalism and raises the bar for the sport in the region," said Jim Liaw, the co-founder and President of Formula DRIFT Holdings, one of the companies involved in bringing Formula DRIFT to Singapore.
"Goodyear is a strong supporter of motor sports around the world and in Asia. These motoring events help to bring us closer to the growing enthusiast market for high performance tires. At the same time, Goodyear is able to extract significant learning relative to tyre performance that can be ultimately passed along to our customers and consumers. Additionally, racing aficionados are drawn to brands that are involved with their particular type of competition. This continues to build a loyal following for Goodyear among the race fans of the world," said Richard Fleming, Managing Director of Goodyear ASEAN and Thailand.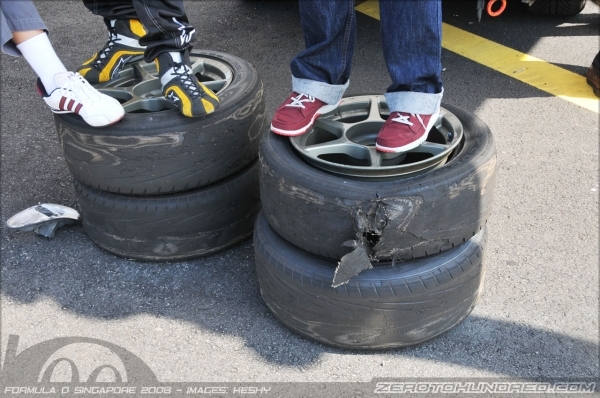 "We believe that drifting will develop into one of the world's most popular and competitive motor sport formats and we are proud to support this event and its growing enthusiasts," he added.
The Championship was won by Ryuji Miki (USA) with Tengku Djan (Malaysia) and Mike Whiddet (New Zealand) emerging as the first and second runner-up respectively. Both Ryuji Miki and Mike Whiddet were driving on Goodyear tires.
Goodyear has a rich history in supporting motorsports all around the world with active participation with the NASCAR.
Good Year Drivers Profile
Ivan Lim was born and bred in Singapore and is an expert drift driver. Lim used to work as a mechanic for Blitz Singapore but is now a tire sales executive for Binter.
Lim picked up drifting by himself at race tracks in Malaysia and has been drifting since 2005. In addition, he has also trained extensively under Ken Nomura at Sekia Hills in Japan. Doing his part for charity, Lim has carried out local drift demonstrations and performed at drift events.
He drives a Nissan S15 Silvia drift car which he built on his own from scratch but he has a love for any cars that are rear-wheel drive. Lim participated in and qualified for the last 16 in all the D1 Malaysia races last year.
Lim is currently fully sponsored by Binter and is one of Singapore's top drifters.
Ivan's Nissan Silvia S15 Specifications
Engine:
Tomei poncam 256 camshafts, Tomei 8446 turbo, Blitz intercooler, Blitz filter, Blitz Blow off valve, Blitz active clutch, Approx. 390hp.
Suspension:
Tien super drift, Nismo power brace, Cusco strut bars, Cusco pillow tension rods, Cusco rear upper camber arm, Cusco rear toe control arm, KTS traction rod,Cusco front and rear sway bars, Uras pineapple, Uras angle ring, Tien tie rod and tie rod ends, Super Pro bushings
Wheels / Tires / Brakes:
Wheels, A-Tec rims, Brakes, R33 GTR front and rear Brembo conversion
Exterior: Stock
Interior:
East Bear bucket seat, Nismo speedometer cluster, Nardi steering wheel, Defi gauge.
Mike Whiddet aka Mad Mike (New Zealand)
Achievements on 4 Wheels
2nd Skidfest '00 (SYDWYS RX-2)

1st Rotary Skidfest '01 (MADIZM rotor van)

1st Burnout comp 4NRota Nationals '02 (FURSTY rotor van)

1st Rotary Summer Drags '04 (FURSTY 808 wagon)

1st Burnout comp N/A Rotary Summer Drags (FURSTY 808 wagon)

1st Skidfest '04 (FURSTY 808 wagon)

6 page interview and full page poster FURSTY Mazda 808 wagon
– NZ Performance Car Magazine '05
FURSTY Mazda 808 wagon, Calendar feature car Dec '05
– NZ Performance Car Magazine
FURSTY Mazda FD3 RX-7, Cover car, 6 pages and full page poster
– NZ Performance Car Magazine '06

1st V8 Skidfest '06 ( Lexus powered Drift Hiace)

FURSTY FD3 RX-7 Voted Performance car of the year '06 by the readers

2nd Drift Battle import face off '06 (FURSTY FD3 RX-7)

2nd D1NZ Round 4, Taupo '06

1st MVP slideshow '07

1st 4 & Rotary Nationals, Best Prepped race car '07

Top four placing in every round of D1NZ '07 series

3rd D1NZ Mystery Creek '07

3rd Stil vodka N.Z Drift series Round 1, Manfield '07

1st Stil vodka N.Z Drift series Round 3, Christchurch '07

4th Stil vodka N.Z Drift series Round 4, Taupo '07

20th D1GP finals, California – USA '07

Top 16 World Allstars '07

3rd D1NZ Round 2, Manfield '08
FURSTY DRIFT SPECS – 96 MAZDA FD3 RX7
Power Plant
20b short crank 3rotor, kiwi-RE Peripheral Port, lightened balanced hi comp RX8 rotors, hi-rev mod, Custom end & centre plates, hand built chromolly crankshaft, 3 window bearings, hand fabricated intake runners, MOTEC 55mm throttle bodies, Primary & secondary staged injectors, MOTEC fuel rails, WALBRO lift pump, Kiwi-RE surge tank, BOSCH 044 EFI pump, Malpassi regulator, BOSCH 616 coils, Custom MSD leads, NGK plugs, hand fabricated tuned length headers, 3" stainless exhaust to custom 'Humpy" pipe, Alloy radiator, factory twin oil coolers, Kiwi-RE oil breather, stainless heat shroud, DAVIS CRAIG electric water pump, MICROTECH LTX-12, all factory wiring removed.
Drive Line
Factory series 6 five speed, Kiwi-RE custom flywheel, Solid centre twin plate clutch, MAZDASPEED 4:3 crown wheel on Custom full spool Locker.
Suspension & Chasis
TEIN Super Drift equipped with EDFC, Custom steering arms, Custom tie rods, Mod fire wall & chassis for steering clearance, Cut rear quarters for wheel clearance, D2 Air Jack setup.
Brakes
Factory brakes with EBC pads all ABS removed, B&M launch control kit, D2 hydraulic handbrake.
Wheels
WORK 3 piece equip 18-11 front 18-12 rear.
Tyres
GOODYEAR eagle F1 265/35/18's.
Exterior
BN-Sports BLISTER wide body, I.T.S Fridge white with matt black half split, Custom CRE8GRAFX digital camo.
Interior
Carbon SPARCO seats, SPARCO wheel, SPARCO knob, GREEDY gauges, TEIN EDFC, 6 point roll cages, RJS harnesses, Custom alloy dash & door skins.
Ryuji Miki – USA
Ryuji Miki (三木竜二, Miki Ryuji, 14 June 1975) is a racing and drifting driver from Tottori Prefecture, Japan. Miki was the 2004 D1 Grand Prix champion driving the Top Secret Silvia S15. Miki also competed in the Net'z Cup, a one make series for the Toyota Altezza between 2005 and its final season in 2006[1][2] and is nicknamed Doki-Doki kun due to his drifting style.
Ryuji Miki started in the series in his own S14 Silvia, before switching to the Top Secret modified S15 for the 2002 season. During the 2004 season, partway through the season when Nobuteru Taniguchi switched to the Toyota Altezza, leading to a sudden change of fortune, as many felt that Miki was fortunate as he also managed to get score his sole win at Odaiba, allowing Miki to finish the season with the title that year, beating Taniguchi by 28pts, currently the widest margin of the series.
For the 2005 season, following the opening Irwindale round, Miki switched to a Top Secret modified Fairlady Z Z33 powered by a RB26. He was unable to follow on his successes of the previous season as he only managed to scrape 16 pts. Much of it was, at the time, the Z33 was still in development to be fully competitive in drifting, due to its weight, one of its reason why it befell many of its drivers.
His last win was at the Silverstone exhibition event in his old S15, that year was to be his last season in the series. For the 2006 season, rival Youichi Imamura's team and title sponsor, APEX'i withdrew from the series due to a redirection in the company's business strategies, leading him to take over Miki's Z33. As of 2007, incidentally, Miki would compete in Formula D driving with Imamura's previous D1 sponsor, APEX'i (partnering with Bergenholtz Racing) and driving a white FD3S.
Throughout the 2007 season, in light of issues he faced with adapting to driving a left hand drive car for the first time, not to mention within a full season of racing, Ryuji managed to finish the Formula D season impressively. Reaching the rank of top 16 within 4 events, Ryuji finally adapted to the car within the 6th and 7th rounds finishing 14th overall for the season.
Ser Ming Hui 'Ah Fai' – Malaysia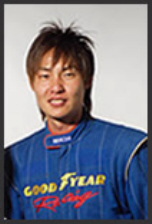 Drifting Experience
2004 : Hypertune Drift Challenge – 4th place
2005 : Defying Grip Challenge – 2nd place
Danga Bay Drift – 1st place
Street Shoot-Out 2.5 (SSO 2.5) – 3rd place
Street Shoot-Out 4.5 (SSO 4.5) – 4th place
Street Shoot-Out 5.5 (SSO 5.5) – 4th place
2006 : Kuantan Drift Challenge – 1st place
D1GP Malaysia Round 1 – 9th place
D1GP Malaysia Round 2 – 14th place
D1GP Malaysia Round 3 – 10th place
D1GP Malaysia Round 4 – 3rd place
D1GP Malaysia Round 5 – 9th place
2007 : Super GT 2007 SSO Drift Challenge – Best 16
Bukit Merah Drift Show