Among the first to jump onto the A4(B8) tuning scene is Rieger Tuning; with their latest creation for the A4 3.0 TDI, so rejoice owners cause this turned out to be a screamer on a mission.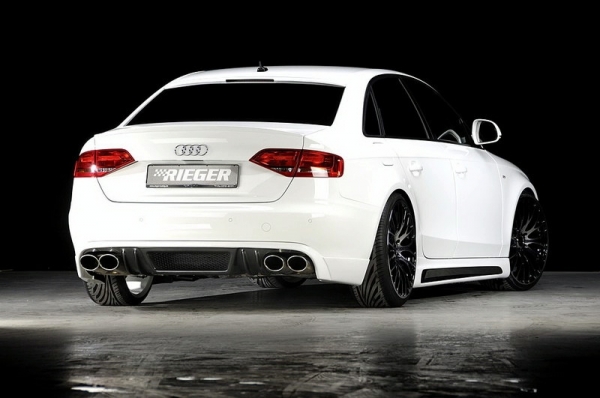 As expected and for a good reason the aesthetics of the car has been beautified with upgrades in the rear bumper that now features an integrated air diffuser, side skirts and a front lip spoiler aka scrapper. And in case you're wondering, the entire package runs on 20 inch alloy.
The sweet thing about it is that the entire package is not just limited to the exterior, it even graces the engine. It now pumps out an approximate 294hp, plus a massive torque output of 610Nm!! Just for the record, the standard car rolls on 500Nm.